Ferrari Portofino convertible
"The Ferrari Portofino is a convertible GT that combines supercar-esque performance with impressive usability"
Pros
Striking looks
Incredibly fast
Surprisingly comfortable
Cons
Expensive to run
Not very practical
Lack of ultimate steering feel
The Ferrari Portofino is a convertible GT that's as comfortable cruising along a sunny coastal road as it is blasting across whole countries at once. As with its predecessor, the California T, it's intended to offer a blend of traditional Ferrari performance and relaxed 'grand touring' cruising ability.
It's the entry-point into Ferrari ownership and a car that's less hardcore than the 812 Superfast but one that's still exceptionally fast while offering a softer edge and more comfort for everyday driving. This makes it considerably easier car to live with.
The Portofino uses a 3.9-litre V8 petrol engine that's significantly more powerful than the 4.3-litre V8 that was under the bonnet of the California thanks to the use of two turbochargers. Power is up from 483bhp to 591bhp, getting the Portofino from 0-62mph in 3.5 seconds.
The Portofino certainly posesses raw speed and it doesn't disappoint in corners either. Those used to Ferrari's razor-sharp handling feel will be only too pleased by the way the Portofino responds, even if some might wish the car was a little bit more softly set up.
Inside, there's a leather-lined cockpit that looks as expensive as you'd hope, although some of the materials aren't quite as classy as you might expect. However, while a price in excess of £160,000 hardly makes it a bargain, the Portofino's mix of abilities and the undoubted prestige of the legendary 'Prancing Horse' badge makes the car a tempting alternative to a Mercedes-AMG GT C Roadster or Porsche 911 Turbo convertible.
MPG, running costs & CO2
Unsurprisingly, the Ferrari Portofino will be expensive to run
Shock news just in: buying and running a Ferrari is not cheap, and the Portofino is no exception. Claimed fuel economy of 24.1mpg and CO2 emissions of 267 grams per kilometre (g/km) mean there'll plenty of stops for fuel, particularly if you drive the car with any enthusiasm or get stuck in stop-start traffic.
The car costs £145 a year in road tax, plus a £320 surcharge in years two to six because it costs more than £40,000. That leaves you with a road tax bill of £465 a year during that period.
New Ferraris come with a Ferrari Genuine Maintenance programme that covers servicing for the first seven years. A full four-year warranty can be extended to five, and then owners have the option of the 'New Power' warranty, which covers all major components for years 6-12. This can then be extended until the car is 15 years old.
Engines, drive & performance
Incredible speed and gearbox is a real feat of engineering
The Portofino has a 3.9-litre twin turbo V8 engine that produces 591bhp, representing a massive jump from the 483bhp in the Ferrari California. The car can get from 0-62mph in just 3.5 seconds, thanks in part to its incredibly quick-shifting, seven-speed 'F1' gearbox. Accelerating in the Portofino isn't just about the numbers; dropping down a gear and giving the car full throttle is an awe-inspiring experience with a spectacular soundtrack, particularly with the roof down.
The Portofino promises improved agility compared with its California T predecessor thanks to an 80kg reduction in weight. There's also a new electric power steering system that's very precise but does slightly lack the feel you'd expect in a Ferrari when attacking a series of bends, even if it's nicely weighted and precise when cruising at more moderate speeds. The car has carbon-ceramic brakes as standard and they're hugely powerful, even if they don't have a lot of bite initially when you're using them lightly around town.
Partnership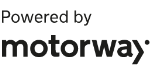 Need to sell your car?
Find your best offer from over 5,000+ dealers. It's that easy.
There are several driving modes to choose from, but the seven-speed dual-clutch automatic gearbox responds immediately no matter which you select. In fact, vigorous response comes a little at the expense of smoothness, and there's a definite jolt that confirms when a gear has been engaged. Put the suspension into Sports mode and the Portofino stays flat in bends, resisting body lean even when taking corners as fast as your bravery or skill will allow.
Interior & comfort
The design of the interior may not be the best among rivals but comfort and quality are impressive
As you might expect, the Portofino has a rather firm ride when the suspension is set to the more driver-focused settings, but there's a 'Comfort' setting that eases things up somewhat. The Portofino really does prove comfortable enough for everyday use in this setting. A new wind deflector makes the interior calmer when you have the top down and, should it start raining, the roof will raise in just 14 seconds.
Inside, the Portofino represents quite a step forward from the Ferrari California T. The dashboard has been restyled and updated, and the quality of materials used has been improved – although some of the minor switches and controls don't feel quite as nice you might hope for in a supercar.
Digital instrumentation takes the place of Ferrari's traditional analogue gauges, and there's a 10.25-inch touchscreen infotainment system, albeit one with graphics that are disappointingly fuzzy.
While modern smartphone connectivity through Apple CarPlay is available for the Portofino, it's an option that costs just over £2,700, which is extraordinarily expensive when you consider it now comes as standard on some superminis. Android Auto is not even an option on the Portofino.
Practicality & boot space
A two-seater convertible is never likely to major on practicality and the Portofino is no exception
There aren't many truly versatile two-seater sports cars around and the Portofino isn't one of them. However, Ferrari has made efforts to ensure that its 'entry-level' model is as easy to live with as possible, including front seats that free up 50mm more rear legroom than the California T could offer.
However, the rear seats are still better suited to children or the very smallest of adults for anything more than a short trip. You might prefer to use the rear seats as an extension of the boot space, which – at 292 litres – is already sufficient for soft luggage to make a weekend away possible.
Reliability & safety
The Portofino comes with plenty of safety kit should prove reliable
Ferraris aren't produced in sufficient numbers to be crash-tested by Euro NCAP or to feature in our annual Driver Power owner satisfaction survey. However, Ferrari has a reputation for good reliability provided cars are properly maintained, and the Portofino comes with plenty of safety equipment.
Price, value for money & options
0