Ferrari 488 GTB coupe
"Breathtaking performance and stunning looks make the 488 GTB everything you would want from a mid-engined Ferrari supercar"
Pros
Amazing handling
Awesome power
Stunning looks
Cons
Expensive
Big fuel bills
Turbocharged engine will disappoint some purists
The Ferrari 488 GTB is the latest mid-engined Ferrari supercar, replacing the excellent 458 Italia. Instead of the naturally aspirated 4.5-litre V8 engine used by its predecessor, the 488 GTB has a turbocharged 3.9-litre V8. Turbocharging invariably produces a different engine noise and character, so Ferrari's decision was a controversial one among purists. There's no disputing, however, that the 488's engine is spectacular, producing 660bhp and powering the car from 0-62mph in just three seconds.
The 488 is a brilliant car to drive and it's not all down to its incredible engine. The car's bodywork incorporates a number of aerodynamic devices influenced by Formula 1 that help to generate downforce and stick the car to the road in corners. This helps the 488 handle so beautifully, with razor-sharp steering, impressive brakes, a slick seven-speed gearbox and an amazingly compliant ride completing the package.
Like the Ferrari 360 Challenge Stradale and 458 Speciale that came before, some lucky customers can also get their hands on the Ferrari 488 Pista – 'Pista' meaning 'track' in Italian. Designed for those looking for an even more explosive and exclusive toy, this boasts 710bhp and motorsport parts developed for the 488 Challenge racing car, yet it's still perfectly usable on the road.
More reviews
In-depth reviews
The Ferrari 488 GTB is neither cheap nor practical, but it's one of the best cars to drive currently on the market and will thrill anyone with enough money to buy one.
MPG, running costs & CO2
Moving to a smaller engine size with turbochargers has helped with efficiency
The Ferrari 488's 3.9-litre twin-turbo V8 petrol engine produces a staggering 660bhp, but its relatively small size means it's more efficient than you'd probably expect. Official economy stands at 24.8mpg and it should be possible to achieve around 20mpg in the real world at a steady cruise. Naturally, if you thrash the car around a track or drive it hard up a twisty country road, you can expect the mpg figure to fall dramatically.
CO2 emissions of 260g/km are reasonable, too, given the performance on offer, even if they no longer have a direct impact on the level of VED (road tax) you pay. Instead, the 488 GTB costs a flat rate of £140 a year, plus a surcharge of £310 for the first five in years two to six owing to the fact it costs more than £40,000. Your total tax bill is therefore £450 a year during that period. Considering it's even more bombastic, the 488 Pista also has virtually identical running costs, to the point you're unlikely to notice the difference. Of course, its special tyres and race-bred parts could be a different matter when they wear out or if they get dinged.
The car quite easily qualifies for group 50 insurance, so owners can expect expensive premiums. Ferrari offers an impressive four-year/unlimited-mileage warranty that can be extended further at extra cost and every new car it sells comes with a seven-year maintenance package, saving owners thousands of pounds in servicing costs.
For further peace of mind, Ferrari offers a 'New Power' warranty to cover all major components, including the engine, gearbox, PTU, suspension and steering, from years 6-12 of the car's life. After that, New Power15 is available, offering the same level of cover until the car is 15 years old.
Engines, drive & performance
The 488 GTB is so fast that you can only truly exploit its performance on a track
The 488 is the latest in a prestigious line of mid-engined Ferraris. Its predecessor, the 458 Italia, was one of the best ever, so Ferrari engineers were under pressure when creating the new car. It's safe to say that they've succeeded in creating a worthy replacement; the 488 is faster than the 458 and absolutely spectacular to drive.
Partnership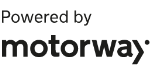 Need to sell your car?
Find your best offer from over 5,000+ dealers. It's that easy.
The 458 Italia had a naturally aspirated 4.5-litre V8 engine and the change to a smaller turbocharged 3.9-litre V8 engine for the 488 GTB was slightly controversial, particularly among Ferrari purists. The problem for anyone questioning Ferrari's decision to use turbocharging is that the new engine produces 660bhp, a massive increase on the 458's 570bhp, and it feels just as responsive despite the potential for turbo lag. Ferrari's use of two turbochargers and some clever engine management means the engine's power is available whenever you touch the throttle.
Acceleration is explosive, with 0-62mph taking just three seconds. The massive pulling power provided in part by the turbochargers means the 488 GTB is blisteringly quick whenever you touch the accelerator, no matter what gear you're in. The seven-speed twin-clutch gearbox has been improved since it was used in the 458, so changes are now even faster and smoother than before, and the brakes – adapted from those used for Ferrari's hypercar the LaFerrari – provide stopping power to match the pace.
Adding to the high-performance components is the downforce created by the 488 GTB's sculpted bodywork. Compared to the 458, there's 50% more downforce on offer, meaning grip and stability at high speed is very impressive. The car's steering is sharp and quick, and although the ride is firm, the active dampers mean the 488 never feels brittle or uncomfortable over rough roads.
The 488 Pista is even more sensational and impressively, despite its hardcore track-bred nature, it's also just as comfortable and easy to drive. Taking the 488 Challenge racing car as its inspiration, the engine is 50% new and produces a sweat-inducing 710bhp. This brute force, coupled with a 90kg weight reduction, means the Pista can leap from 0-62mph in just 2.9 seconds.
Yet a new system called Ferrari Dynamic Enhancer and super-sticky Michelin Pilot Sport Cup 2 tyres mean it's surprisingly forgiving to drive. The former acts like an electronic safety net, allowing you to begin to feel the Pista slide, but making sure things don't get too out of hand. A new Inconel exhaust increases the volume of the engine and gears now slam home 30 milliseconds faster than in the 488 GTB in Race mode or above.
Interior & comfort
Beautiful interior and the ride is surprisingly comfortable
The interior of the 488 GTB is essentially an evolution of the design used in the 458 Italia, so the layout looks very similar. The driver gets a large central rev counter flanked by TFT screens that display trip computer, sat-nav and media info. A few minor changes have been made to improve ergonomics and the infotainment system has been updated, but otherwise there are few surprises. Buyers can choose between five different seat options, which get increasingly sporty, and there are a vast array of colours for the upholstery and materials for inserts in the dashboard, doors and sills.
Perhaps the biggest surprise is ride comfort, which isn't too bad, even in the track-focused 488 Pista. There's a softer setting for the adaptive suspension that helps take the edges of bumps, even if it's always taut, and the Ferrari feels very fluid. Despite being stripped out to shed crucial weight, the carbon trim and aluminium floor plates of the Pista still look great, and many may even prefer its more purposeful motorsport-inspired look.
Practicality & boot space
The 488 GTB has a small boot and no back seats
The 488 GTB is a two-seater sports car with its engine where the boot would usually be, so it doesn't offer much practicality.
The car's two occupants have sufficient room to get comfortable, with head, shoulder and legroom all very good. The driver has plenty of adjustment in the seat and steering wheel to get the perfect driving position. There isn't a rear bench of any description behind the front two seats, just a parcel shelf for small items.
The interior has useful storage compartments in the doors, a cubby between the seats and a rather shallow glovebox. The boot is in the nose of the car and only measures 230 litres, meaning it won't take more than a couple of small suitcases. The space is, however, usefully deep and well shaped, and better than what you get in a Porsche 911.
Visibility is a mixed bag. The view forwards is excellent, with the 488's big windscreen and thin pillars making it easy to see ahead, particularly in corners. It's looking backwards that's the struggle, with a very thin rear window overlooking a clear engine cover than can distort your already compromised view. Rear parking sensors help, but in general you'll want to avoid regular reverse parallel parking when the view out the back is as bad as this, given the car costs almost £200,000.
Reliability & safety
It hasn't been crash-tested by Euro NCAP, but the Ferrari 488 has proved to be tough on the track
Ferrari now has a reputation for producing cars with good reliability and with regular servicing the 488 GTB should run free of any major problems. The car won't be crash-tested by Euro NCAP, because not enough are made, but there are plenty of clever electronic systems keeping it stable, not to mention the hugely powerful carbon-ceramic brake system adapted from the LaFerrari hypercar.
Ferrari now has a reputation for producing cars with good reliability and with regular servicing the 488 GTB should run free of any major problems. The car won't be crash-tested by Euro NCAP, because not enough are made, but the 488 GTB has an incredibly rigid body, there are plenty of clever electronic systems keeping it stable, and that's not to mention the hugely powerful carbon-ceramic brake system adapted from the LaFerrari hypercar.
Price, value for money & options
The 488 is undoubtedly expensive but those who can afford it will think it's worth the money
The 488 GTB starts at £184,000 before you've added any options, but those after one of the very best cars to drive will consider the car good value for money. The 488 Pista is even more expensive, at over £250,000, but a greater problem for potential buyers is just getting hold of such an exclusive model, as it sold out before even reaching showrooms.
There are a vast number of options to choose from when buying a 488, adding further exclusivity to an already very rare model. There are over 25 paint choices, five alloy wheel designs, nine brake caliper colours and a host of carbon-fibre upgrades for the bodywork.
There's a similar amount of choice for the interior, including five different seat choices and myriad options for the colour of the leather, seat stitching and carpets. Other options include an upgraded sound system, telemetry kit and even a Ferrari luggage set.