Ferrari 488 Spider convertible
"Thrilling to drive and gorgeous to look at, the 488 Spider offers everything you'd expect from a £200,000-plus drop-top Ferrari."
Pros
Even more fun than coupe
Stunning looks and image
Incredible engine noise
Cons
Price hike over 458
Hefty running costs
Not practical at all
The Ferrari 488 Spider is the latest open-top offering from the Italian marque with the prancing horse badge. Ferrari itself needs no introduction – its cars are seen by many as the pinnacle of motoring achievement. Even people with no interest in cars know what the brand is all about – exclusivity, high performance and usually quite a lot of noise.
When Ferrari launches a new model, it's usually celebrated with some fanfare, and the 488 Spider is no exception. It's a significant car because any new Ferrari tends to become the benchmark against which all rivals are judged – all because the Italian brand is so universally recognised and carries so much weight and influence.
The 488 Spider is the convertible version of the 488 GTB coupe, basically the ultimate two-seater drivers car, a machine that combines light weight, compact dimensions and astonishing amounts of power to deliver a driving experience that ranks among the true greats.
Removing the roof of such a car adds a further ingredient: glamour. From being a car best suited to charging around race tracks and winding Alpine passes, the 488 Spider becomes something you expect to see cruising around lush Mediterranean beachfronts and displaying high-profile occupants in Beverly Hills. And why not? Anybody who owns a car like this will rather enjoy being seen in it.
More reviews
In-depth reviews
The 488 joins the Lamborghini Huracan Spyder and McLaren 650S Spider in the front ranks of ultra-high-performance convertible sports cars. It directly replaces the 458 Spider and uses a similar powered retractable roof mechanism to its predecessor, controlled by a simple centre-console button that sees the metal roof section peel back and then drop into a special compartment in front of the engine. The whole procedure only takes 14 seconds and is quite mesmerizing to watch. What's more, you can do it at speeds of up to 30mph – ideal when driving in London's fickle summer weather.
Those on board enjoy calm, unruffled travel with the roof down – a three-stage glass wind deflector prevents unpleasant draughts entering the cockpit and keeps noise to a minimum, even at motorway speeds. If you want to allow some of the wonderful Ferrari V8 howl in, though, you can – the panel beneath the car's sculpted side buttresses can be lowered if the mood takes you.
Before clever roof retraction systems became the norm, convertible Ferraris were at a distinct visual disadvantage compared to their coupe sisters – when their canvas roofs were erected, they had a somewhat tent-like appearance. Not so with the the 488 Spider: we reckon it looks better than the 488 GTB Coupe – even with the roof up.
When gauging this car's practicality and comfort, all we can justly say is that it isn't significantly worse in this area than any comparable car. The same goes for the standard equipment, which includes air-conditioning, a beautifully crafted leather interior and all other conveniences you would expect for over £204,000.
Having established that this car looks fantastic and made yourself comfortable with the high running costs, the next important topic is how it drives and in short, you're very unlikely to be disappointed. Keep reading for more details on that.
MPG, running costs & CO2
Turbocharging makes running costs vaguely affordable, as long as you take it easy
With so much environmental pressure encouraging the development of ever-more efficient cars, even out-and-out supercars like the Ferrari 488 Spider are becoming more efficient. The new car manages 24.7mpg, a figure that until recently wasn't unexpected from a mid-range BMW. Today it compares well with a Jaguar F-Type V8, a Mercedes S-Class V12 or a Range Rover V8.
The Ferrari's race-influenced V8 engine has to breathe heavily to create all that power and produces 260 grams of CO2 for every kilometre travelled. After the first year's CO2-based road tax (generally included in the on-the-road price), the 488 costs £140 a year to tax plus an additional surcharge of £310 a year (because the car costs more than £40,000) in years two to six, bringing the annual bill to £450 during that period.
Partnership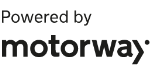 Need to sell your car?
Find your best offer from over 5,000+ dealers. It's that easy.
Servicing schedules for precisely-honed cars like the 488 Spider can be very expensive but Ferrari does include a seven-year maintenance programme with its new cars, saving owners the cost of servicing during that time, as well as a four-year/unlimited mileage warranty.
Owners have the option to extend the full factory warranty by a year. For further peace of mind, Ferrari offers a 'New Power' warranty to cover all major components, including the engine, gearbox, PTU, suspension and steering, from years 6-12 of the car's life. After that, New Power15 is available, offering the same level of cover until the car is 15 years old.
Insurance costs will be high. The 488 Spider sits in group 50 and premiums will vary vastly between drivers and suppliers.
Engines, drive & performance
Exhaust noise with the roof down adds to enjoyment
The Ferrari 488 Spider faces a huge task in merely matching the driving prowess of its fixed-roof sister the 488 GTB. Often, removing the roof of a car has marked effects on its stiffness and strength, which can lead to all manner of unwanted vibration, shaking and twisting of the body – the result being a much less enjoyable drive.
Here, though, Ferrari claims the Spider has the same rigidity as the coupe, thanks to very clever engineering beneath the surface. When we tested the car, we found this claim to be entirely believable, although there was a hint of shakiness over the occasional mid-corner bump that we didn't notice in the coupe. We'd hesitate to state that the 488's transition into a convertible has been quite as compromise-free as the McLaren 650S Spider when it comes to maintaining the original car's handling excellence.
However, in our opinion that tiny shortcoming is more than outweighed by the extra fun and involvement driving with the roof down can provide. With nothing but air between your ears, the exhaust of the car and the noise it makes on the road, driving becomes a visceral, live-action experience and a thoroughly addictive one. Without the deflector in place, a rush of wind adds to the sensation of speed, and being surrounded by fresh air is nicer than being trapped in a stuffy cockpit.
The noise is one you'll want to savour, being created by a 3.9-litre V8. Its twin turbochargers boost power to a stratospheric 660bhp – the equivalent of three Volkswagen Golf GTIs. As a result, 0-62mph takes three seconds dead, yet it somehow feels even quicker than that. The response is immediate, with no delay at all from the turbochargers before the power is delivered: you just push the throttle and are launched down the road as if by catapult.
It's easy to control, too. The steering is light and laser-precise and the seven-speed dual-clutch gearbox has an automatic mode. This means anyone can jump in a 488 Spider, drive it to the very best of their ability and the car will oblige, providing yet more joy as your skills improve. As you become more familiar with the car, you'll discover other features that can unlock yet more of the driving pleasures it has in store.
More experienced drivers will relish the car's active aerodynamics, which increase stability at high speeds, as well as the very clever 'slip angle control' system, which will help you hold the 488 in an elegant powerslide (strictly on a racetrack or private road, of course). Even the most experienced drivers are sure to find this car as exhilarating as a novice will. Adaptive dampers are also provided, so the Ferrari's suspension can be set up to suit your favourite road at the touch of a few buttons.
We usually place our overall verdict in the opening section, but since the way this car drives is so important, it seems more appropriate to have it in this section. Put simply, the 488 Spider adds an extra level of enjoyment over and above the already-incredible 488 GTB, while being even more tempting to take out in varying weather conditions. It competes squarely with its McLaren and Lamborghini rivals and arguably its extra dose of passion makes it the ultimate open-top supercar.
Interior & comfort
Fantastic interior design, but you might struggle to get comfortable
The leather-lined, glove-like interior of the 488 Spider is a work of art. This is a supercar, though, so its restrictive dimensions don't allow the kind of seating adjustment and sheer space you get in an ordinary car. We strongly advise to 'try before you buy', just to check that you fit.
You might expect the 488 Spider to have the harsh ride common to many sport cars, but Ferrari knows that rock-hard suspension doesn't necessarily make a car faster on track. The suspension has been optimised to deal with the power of the car and the forces that the road places on it.
As a result, with the adaptive dampers in their 'bumpy road' setting, we found the ride on the 488 Spider to be smoother than some German executive saloons, helping comfort of course, but also increasing the your confidence to explore that incredible performance.
Thanks to a huge windscreen and narrow pillars, there's excellent visibility, too. Overall, we found this Spider version to have no comfort disadvantages compared to the 488 GTB Coupe.
Practicality & boot space
Restricted even by supercar standards
Practicality and ease of use aren't key selling points of the 488 Spider – a car like this makes obvious compromises by having only two seats and very limited luggage and storage space.
However, the removable roof of the Spider does increase the 488's appeal for everyday use. On a sunny day, even slow driving is made more pleasurable when you're surrounded by fresh air, and the urban crawl is a far less stuffy, claustrophobic experience.
You'll need to pack lightly for a weekend away, but when you arrive, you'll be grinning.
Reliability & safety
Solid warranty cover and plenty of safety kit
Our annual Driver Power owner satisfaction campaign gives a fantastic indicator of which manufacturers are doing things right, and which need to make improvements. Unfortunately, too few Ferrari owners have participated in our survey to give us much of an idea of what ownership is like.
Not only is Ferrari not currently ranked, but neither the 488 GTB or 488 Spider have any records yet, either. However, we do know that UK Ferraris are covered by a four-year factory warranty, so those who experience faults and issues should find these quickly resolved by their dealer.
Euro NCAP hasn't performed independent crash-testing on the 488, or any other Ferrari for that matter. However, incredibly powerful brakes and electronic stability control systems should help to prevent things going wrong, plus four airbags are fitted in case the worst happens.
Price, value for money & options
Most will consider the high list price and expensive options to be worth it
The Ferrari 488 Spider costs over £204,000, a roughly £20,000 pound hike over the 488 GTB Coupe that offers all the performance and most of the looks.
However, since the ability to remove the roof maximises the pleasure you can derive from this car's incredible sound, feel and speed, we reckon it actually offers better value for money than the fixed-roof version. Truly, if you're buying a car for the richness of driving experience it offers, few models at any price can offer more than the 488 Spider.
Meanwhile, Ferrari will always welcome those who wish to spend a little more to personalise or enhance their car, including body styling, graphics and performance updates. The prices are high, but as long as it increases the emotional pleasure the car offers, value for money can only be judged by the person settling the bill.