Rolls-Royce Cullinan SUV breaks cover
'High-bodied' SUV set to take on Range Rover and Bentley Bentayga
Rolls-Royce has unveiled the Cullinan, its first-ever SUV. Referred to by the British luxury brand as a 'high-bodied car', the new model is aimed squarely at the upper end of the luxury SUV market, where its rivals include the Bentley Bentayga, Lamborghini Urus, Range Rover, Porsche Cayenne and Mercedes GLS and G-Class.
It's likely that the Cullinan will cost more than all its main competitors, offering a level of exclusivity as yet unseen in the SUV segment.
Rolls-Royce may have broken with tradition in following the SUV trend but that's not to say that the Cullinan – named after the largest rough diamond ever found – doesn't stick to the brand's core values.
Unlike its more traditional SUV rivals, the Cullinan prioritises passenger comfort and refinement; despite its Range Rover-esque large hatchback silhouette, the car completely separates the passengers from the boot with a dividing wall. This helps keep road noise down and allows the boot to be opened without disturbing rear-seat occupants.
The Cullinan is in keeping with the other large cars made by Rolls-Royce,, measuring over 5.3 metres long, nearly 2.2 metres wide and 1.8 metres tall. Unladen weight is 2660kg, yet the large luxury SUV can still reach a limited top speed of 155mph. A 0-62mph time has not been released but is likely to be similarly impressive.
Rolls-Royce claims that the Cullinan "is the most versatile, family oriented, fun-to-drive super-luxury SUV available today".
Rolls Royce Cullinan styling
Mixing a classic Range Rover-like shape with unmistakable Rolls-Royce styling cues, the Cullinan is a large, imposing car – such is expected of cars of this type. Classic design features include the rear-hinged 'suicide' rear doors, large 'pantheon' radiator grille and retractable Spirit of Ecstacy bonnet mascot.
Other exterior features include laser headlights with a claimed range of up to 600 metres, 22-inch alloy wheels with self-levelling centre caps, large metal trim pieces on each side, large windows all round and – for the first time ever on a Rolls-Royce – a split tailgate with optional 'Viewing Suite' seating.
Rolls-Royce director of design Giles Taylor said that the Cullinan has "the commanding stance of a warrior, immediately communicating its strength and power, whilst at the very same time ensuring the most effortless access to and egress from the rear cabin of any car of this type".
Interior
The show-stopping feature of any Rolls-Royce is the interior and the Cullinan promises to continue that tradition. The car itself lowers by 40mm when unlocked or when its door handles are operated, while the wide-opening 'suicide' doors and flat floor further help access. Once inside, occupants will be surrounded by the usual swathes of high-quality leather, wood and metal that form the basis of all Rolls-Royce interiors – the interior is, of course, configurable to the customer's exact specifications.
The steering wheel is smaller and thicker than on other Rolls-Royce models, while a number of driver-focused displays are housed within circular screens behind it. The famous 'power reserve' dial has been digitised, while other information displayed includes that for driver assistance, navigation, cruise control, fuel and temperatures levels. The central infotainment screen is touch-sensitive for the first time in a Rolls-Royce, though this can still be controlled via the Spirit of Ecstasy rotary dial on the centre console.
Rear-seat passengers sit higher than those in the front to ensure the best view out; they also benefit from automated fold-out picnic tables, rear displays and what Rolls-Royce claims is an industry-leading panoramic sunroof. In another nod to modernity, there are five USB slots around the cabin, along with wireless charging for smartphones in the front.
Engine and technology
Rolls-Royce has never been known to follow industry trends, so it's no surprise that downsizing and electrification are notable by their absence. Instead, the Cullinan is powered by a 6.75-litre V12 petrol engine with 563bhp – more than adequate for swift and effortless progress, if not particularly kind to the environment. Four-wheel drive, four-wheel steering and Rolls' famous Magic Carpet Ride air suspension make the Cullinan a "'go-anywhere in ultimate luxury' car" according to Rolls-Royce.
As with other luxury SUVs, the Cullinan's suspension, engine, gearbox and four-wheel drive system can be adapted by the driver to a range of conditions, but Rolls has simplified the process. Rather than a multitude of driving modes, there's just one 'Everywhere' button to press; this prepares the car for off-road driving, automatically adjusting its systems for whichever surface it detects. Rolls-Royce also boasts that the Cullinan has the deepest wading depth of any luxury SUV at 540mm.
All-new mechanical underpinnings – shared with the latest Rolls-Royce Phantom saloon – mean the Cullinan has a rigid body that maximises passenger comfort and refinement as well as interior space and practicality, according to the British manufacturer.
Rolls-Royce claims that the Cullinan is the most 'technologically advanced car of its type in the world', thanks in part to its wealth of active driver assistance and safety features. These include a four-camera panoramic view system, night vision, wildlife and pedestrian warning, active cruise control, collision warning, lane departure and lane change warning systems and an 'industry leading' high-resolution head-up display.
Price and on-sale date
An official on-sale date for the Rolls-Royce Cullinan has yet to be announced, but we'd expect the SUV to arrive before the end of 2018. A starting price of around £300,000 wouldn't be surprising, though it'll be entirely possible to spend far more once buyers begin the customisation process.
Rolls-Royce Cullinan Black Badge edition launched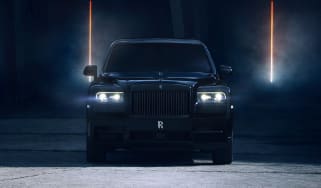 Rolls-Royce Cullinan Black Badge edition launched
2020 scrappage schemes: the complete guide
2020 scrappage schemes: the complete guide
Best new car deals 2020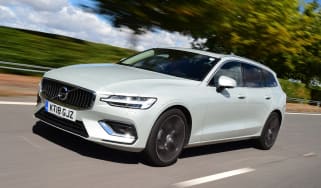 The UK's top 10 best-selling cars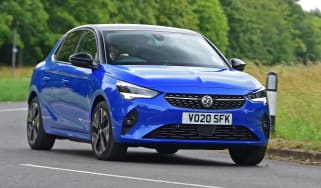 The UK's top 10 best-selling cars