What is a CVT gearbox?
We look at the pros and cons of the CVT gearbox, one of the most efficient types of automatic available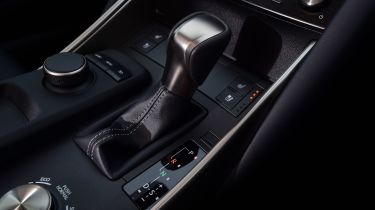 The CVT automatic gearbox is relatively common in modern cars but buyers tend to be more familiar with other types of automatic. We look into the history of the CVT gearbox, how it works, the pros and cons, and its reliability, to help you make an informed decision on the gearbox in your next car.
Is a CVT the best type of automatic gearbox?
Car manufacturers still offer the CVT automatic gearbox in their cars, despite the availability of other types of automatic transmission. Other types include the traditional torque-converter automatic, the dual-clutch automatic (brands have their own names; Volkswagen calls its dual-clutch gearbox a 'DSG' gearbox, for example) and automated manuals.
CVT is an abbreviation of Continuously Variable Transmission and, as its name suggests, it has no physical gears. Progress in a CVT-equipped car can be very smooth but the transmission does have a reputation for droning and sending engine revs soaring, particularly under hard acceleration. However, their simple design makes them cheaper for car manufacturers to fit and they have proven to be very reliable.
Manual or automatic gearbox - which is best?
The characteristics of CVT gearboxes are best suited to sedate, relaxed driving, which is why other types of automatic gearbox are often better for use in luxury and performance cars. In supercars, you're more likely to find a dual-clutch gearbox, which is ideal for quick gear changes at faster speeds and is more involving to use in manual mode. In cars with more power than average, such as some SUVs and luxury cars, an automated manual offers more refinement than a CVT.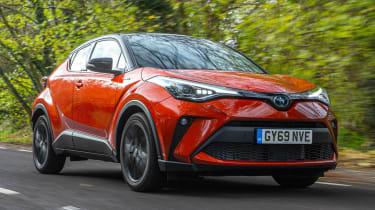 You'll be able to tell from test-driving a car with a CVT whether the way the gearbox works suits your driving style and the way you'll use the car. If performance isn't your top priority, you mostly use your car around town and you simply don't want a manual, then a CVT automatic may make the most sense. Driving enthusiasts and those after the ultimate in refinement are likely to prefer a different type of automatic gearbox.
What's the history of the CVT?
The CVT gearbox was first patented in 1886 with the arrival of the motorcar. The CVT became more mainstream thanks to DAF's 'Variomatic' gearbox in the 1950s. Today's CVT gearboxes use the basic idea of the Variomatic and manufacturers such as Honda, Nissan and Toyota fit them to their cars.
How does a CVT gearbox work?
Unlike the cogs you'll find in other types of gearbox, a CVT has a much simpler design: a V-shaped drive belt that connects two cones. One cone is connected to the wheels and the other to the engine. These cones move towards and away from each other as you accelerate. This is done by the drive belt, which moves position as acceleration takes place and lowers the engine revs.
CVT transmission pros and cons
A CVT gearbox can offer much smoother acceleration than any other automatic. This is because a CVT relies on a continually moving belt, rather than physical gears that engage and disengage. They're also economical to build for manufacturers and can offer good fuel economy. The latter is especially true when CVTs are used in hybrid cars, where their combination with electric power has proved successful for over 20 years.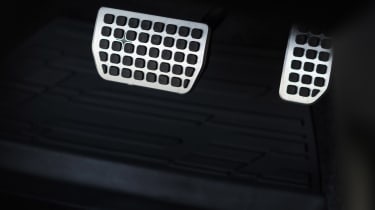 As the popularity of the CVT gearbox continues, so do the improvements in the technology. Some manufacturers have developed 'step' technology to mimic the gears of a traditional torque convertor automatic gearbox. Audi did this with its Multitronic system. Some manufacturers have fitted paddle-shifters to cars with CVT gearboxes to give drivers the sense of controlling gear changes, even if in reality they aren't.
Partnership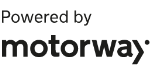 Need to sell your car?
Find your best offer from over 5,000+ dealers. It's that easy.
The accompanying noise is the main complaint about a CVT gearbox. CVT gearboxes are prone to holding the engine at high revs, particularly in cars with small engines, as the cones move into their optimal positions. The noise can be best compared to the noise of a scooter engine under full throttle.
How long will a CVT transmission last?
The CVT has a good reputation for reliability thanks to its simple design. What's more, they usually lead relatively unstressed lives because they're mated to low-power engines, such as the ones in superminis and hybrids. Sticking to a regular maintenance schedule and ensuring CVT transmission fluid is changed on time should see them work perfectly for at least as long as any other type of gearbox.
Click here for more information on a DSG gearboxes, and here for all other types of automatic gearbox compared side by side.
Tesla Cybertruck finally delivered: specs, prices and UK availability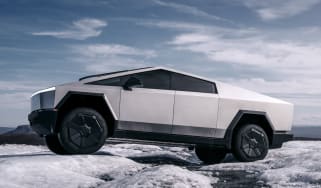 Tesla Cybertruck finally delivered: specs, prices and UK availability
Best new car deals 2023: this week's top car offers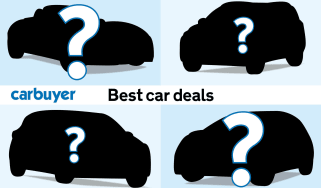 Best new car deals 2023: this week's top car offers
New 2024 Dacia Duster arrives – popular budget SUV enters its third generation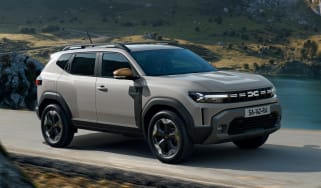 New 2024 Dacia Duster arrives – popular budget SUV enters its third generation