What is WLTP: MPG and fuel economy figures explained
The new WLTP emissions test should make it easier to achieve your car's quoted MPG figures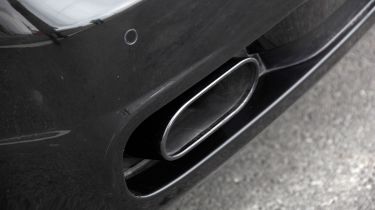 If you've recently looked at new cars or compared specifications, you might not be too impressed with many of the quoted MPG fuel economy figures. They tend to be much lower than in previous years, so you might think the cars are less economical. In actual fact, the new figures are due to a switch from the old NEDC test cycle to a new one, called WLTP.
It's not that cars are now less economical but rather that the new test is much more accurate in reflecting what you can actually achieve in real-world driving. The NEDC (New European Driving Cycle) was used from the 1980s to 2017, and was a laboratory-based assessment that enabled cars to run far more efficiently in tests than they would out on the road.
How fuel consumption is measured
In comparison, the WLTP (World harmonised Light vehicle Test Procedure) is a newer, more reliable test. Every carmaker has to adhere to it, and it's designed to be used worldwide to easily compare fuel consumption and carbon dioxide (CO2) emissions between different cars. However, it's worth noting that CO2 emissions are still translated back to the outdated NEDC cycle for the time being, to make comparisons easier.
The switchover from NEDC to WLTP has been confusing, and at times it's hard to work out whether the quoted MPG figures are realistic or not. From September 2018, cars that didn't have WLTP figures couldn't be sold in Europe, which explains why some models were temporarily taken off sale. Fortunately, the majority of cars are now WLTP-compliant, so the information found online or at your local dealership should be correct.
The new system also includes a test that's measured on real roads, not in a lab. This part is called the RDE (Real Driving Emissions) test, and we'll explain more about that further down the page.
How are WLTP results measured?
The new WLTP laboratory test cycle is longer than the NEDC cycle in both time and distance - cars are now driven for 30 minutes and around 14 miles, compared to 20 minutes and less than seven miles. There are three classes of test cycles which are based on the vehicle's power-to-weight ratio, and most cars are in the top Class 3.
The test now includes four driving speeds: low, medium, high and extra-high. These represent city, suburban, main road and motorway driving, and cars are tested at up to 35mph, 47mph, 60mph and 81mph respectively. These figures are then averaged out to give a combined figure, which you should be able to get close to in mixed driving. Some carmakers give the full table of figures, while some just list the combined figure.
WLTP fuel economy and CO2 emissions measurement
The WLTP testing procedure was formulated after criticism that the NEDC incorporated 'loopholes' and exceptions that allowed carmakers to 'massage' figures to make them seem more favourable. For example, it puts an end to the manufacturer's ability to switch what are known as 'ancillary loads' such as air-conditioning and infotainment off during testing.
Tyre pressures during the test were previously not regulated, either. That meant they could be set to a higher figure than recommended in order to reduce friction. Under WLTP conditions, tyres must be set to the manufacturer's recommended pressure. Furthermore, car companies were allowed to arbitrarily reduce their reported figures by up to 4%. This will no longer be allowed under the WLTP regime.
Although the WLTP tests are performed over a longer simulated journey, as with NEDC procedures, they still follow a set pattern of acceleration, cruising and deceleration with multiple gearchanges.
RDE and RDE2 measurements
Though not yet mandatory, some manufacturers are adding RDE results to their cars' official WLTP fuel-efficiency figures. Unlike WLTP, RDE emissions measurements are recorded on the road, using sophisticated measuring equipment attached to a car as it drives on a predetermined route that takes in hills, motorways and urban driving conditions. The test also accommodates factors such as outside air temperature and extra weight being carried in the car.
Owing to the number of variables, the present RDE 1 regime isn't intended to provide real-time CO2 figures, but to ensure that EU caps on NOx (nitrogen oxide) and particulate pollution aren't breached by a car driven in real-world conditions. With Euro 6 emissions legislation currently in force, no date has yet been set for Euro 7 rules to be implemented. And, while the latter is expected to be far more stringent, no specifics have yet been announced in terms of maximum NOx or particulate emission levels.
Currently, diesel cars without valid RDE 2 emissions-test results are penalised when it comes to Benefit-in-Kind (BiK) tax for company-car drivers, despite the regime not being scheduled for implementation until January 2020.
WLTP fuel consumption test criticisms
However, while the WLTP tests should generate results closer to reality than the NEDC system, it's clear that they'll still more accurately reflect driving conditions in some geographical locations than others. The maximum speed encountered during WLTP testing is 83mph, but this is a peak speed that's only sustained for a few seconds. Europe's motorway network regularly sees traffic travelling at this speed for long durations.
Also, the average speed throughout the tests is just over 33mph and it seems likely that people who live in rural areas will spend more time driving faster than that. The lab test still has no requirement to incorporate hills or gradients, but at least this is considered in RDE tests.
Furthermore, the new system still doesn't accurately represent the way many people drive today. The most rapid acceleration cycle in the tests is the equivalent of 0-30mph in 15 seconds – figures that could be easily achieved by a bus or heavy lorry. It's widely known that cars are frequently accelerated to the full extent of their ability – and a rapid 0-62mph time is often a key buying decision.
Find out what the Euro 6 emissions standard is here, or check out our list of most economical family cars.