Ford Ranger pickup review
"The new Ford Ranger is one of the most hi-tech pickup trucks on sale in the UK and a huge improvement over the old model"
Pros
Comfortable
Lots of tech
Sporty Raptor model
Cons
Thirsty powertrains
Steering lacks feel
No entry-level model at launch
Verdict – Is the Ford Ranger a good car?
The Ford Ranger will appeal to commercial buyers looking for a reliable workhorse, but its SUV-like driving experience could also attract private buyers. Adding to its appeal is the plentiful amount of tech that can be specced for it. The high-performance Raptor model sounds great and drives surprisingly well, appealing to buyers looking for the utmost in road presence, but thirsty engines and a lack of hybrid technology mean any version of the Ranger can be expensive to run.
Ford Ranger models, specs and alternatives
While we here in the UK typically prefer hatchbacks and SUVs, the view on the other side of the Atlantic is quite different; Ford's full-size pickup, the F150, is in fact the best-selling car in America. While we don't get that truck over here, we do get its smaller sibling, the Ranger, with an all-new model having arrived for 2022.
A rival to the Toyota Hilux, SsangYong Musso and Carbuyer's Best Pickup for 2024, the new Ford Ranger sits on a revised version of the old truck's platform, which it shares with the second-generation Volkswagen Amarok. At launch, the only model on sale in the UK was the high-performance Ford Ranger Raptor; this is powered by a 3.0-litre V6 petrol engine that produces 288bhp and we can confirm from testing that it feels very good to drive.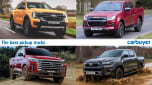 Top 6 best pickup trucks 2023
We've since also driven the mid-spec Ranger Wildtrak and more luxurious Platinum models, which also feel satisfying along most British roads, despite being less performance-oriented. The Wildtrak is a generously equipped pickup that will appeal to company users for its favourable tax benefits, and comes with plenty of creature comforts. While it's no SUV in terms of comfort, the Ranger strikes a good balance while also delivering on its utilitarian load-bearing abilities, and we recommend it for most buyers after a pickup. If you do want a little more luxury, the Platinum certainly delivers on that promise, although it's quite pricey as a result.
The Ranger offers plenty of grip through its four-wheel drive system, which can also automatically shift to two-wheel drive via a rotary controller on the centre console. Standard Ranger trucks offer a choice between two 2.0-litre Ecoblue diesel engines as well as a larger and more powerful 3.0-litre diesel unit. The only body styles currently available are the four-door double cab and the two-door single cab – chassis cab models will come later.
More reviews
Car trim reviews
In-depth reviews
Road tests
It's the latest Ranger's cabin that is perhaps the greatest step up from the outgoing model. It's available with Ford's latest SYNC4 infotainment system which headlines a giant 12-inch portrait touchscreen, bolstered by a 12.4-inch digital instrument cluster. While more utilitarian models lower down the range will get more rudimentary 10-inch screen setups, the system is undeniably slick overall and makes what is on paper a traditional pickup truck feel modern and contemporary.
This is what ultimately defines the new Ford Ranger: several small refinements such as a larger load bed and a more high-tech interior have made the already-impressive Ranger package even better. Our time with the Ranger revealed that this is now a working vehicle that can almost be used every day like a family SUV.
MPG, running costs & CO2
All versions of the Ranger bar the Raptor are classed as commercial vehicles, so running costs shouldn't be too high
As you'd expect from a two-tonne pickup truck, the Ford Ranger will cost you a hefty amount at the fuel pump. A lack of any form of hybrid assistance means even the entry-level 2.0-litre diesel engines will only return around 33mpg, with the more powerful 3.0-litre Ecoblue just scraping 28mpg – however, our real-world testing of the latter in Platinum trim saw it return less at around 24mpg, though with careful driving you should be able to get closer to the official figure.
Partnership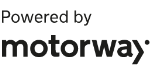 Need to sell your car?
Find your best offer from over 5,000+ dealers. It's that easy.
The range-topping Ranger Raptor is even thirstier, however, despite the fact its performance is pared back in the UK compared to some other markets in a bid to reduce emissions and running costs. Ford says this will return 20.5mpg on the combined WLTP test cycle with the 3.0-litre V6 petrol engine, though expect this figure to drop well into the teens if you wish to exploit all the power that lies under the bonnet. The Raptor can also be specced with a 2.0-litre diesel engine, but this only increases fuel efficiency to around 26.6mpg.
All versions of the Ford Ranger – bar the Raptor – are classed as commercial vehicles as they have a maximum payload of over 1,000kg. This means that business users can claim back VAT on the purchase price and Benefit-in-Kind company car tax bills remain low. 
Like all Fords, the new Ranger is covered by a three-year/60,000-mile warranty. This is slightly below average for this class, with the Toyota Hilux covered by the Japanese brand's Relax warranty programme, which covers the truck for up to 10 years if you get it serviced annually at an approved dealer.
Engines, drive & performance
The Ford Ranger Raptor delivers blistering performance, and even the more pedestrian models feel good to drive, too
There's always plenty of grip on offer from the Ranger's four-wheel drive system – even in slippery conditions – and while there's very little in terms of steering feel, owners of old-school pickups may be surprised about how refined the Ranger is once you get up to speed. A rotary controller on the centre console allows you to switch between two and four-wheel drive and low-range gears.
Despite the Ranger's big dimensions, our drive of the Platinum model fitted with the 360-degree camera proved it was less daunting to manoeuvre around town than you might expect. This system can be specced on lesser models and is a feature we recommend going for as part of the brand's Technology Package. Still, there's no avoiding the fact that such a large pickup is still better suited to more rural environments, and it felt pretty capable and easy to keep in its lane on the motorway, with an impressive level of refinement for a pickup.
At the time of writing, buyers have the choice of five different powertrains. The majority will be looking at one of the standard truck's diesel engines, which come in 2.0-litre and 3.0-litre sizes respectively. Entry-level trucks come with a six-speed manual gearbox, while all other models utilise a 10-speed automatic transmission.
The 2.0-litre four-cylinder models are the cheapest versions of the Ranger available to UK buyers and produce either 168bbp or 202bhp, depending on which model you choose. Our Wildtrak test car was fitted with the 202bhp version that can propel the pickup from 0-62mph in just over 10 seconds, although it wasn't the most refined unit under heavy acceleration. 
The 10-speed auto transmission tends to hold onto the gears for a while, meaning the Ranger starts to rev quite high under acceleration, making a substantial amount of noise and vibration in the cabin. That said, the transmission changes between gears smoothly and once up to cruising speed the sound decreases considerably. Road and wind noise is barely noticeable at higher speeds, so aside from the noisy engine on acceleration, the Ranger is fairly refined.
The 3.0-litre six-cylinder diesel has even more grunt still with 237bhp and 600Nm; this will get from 0-62mph slightly quicker in around 8.5 seconds, but it's still some way behind the range-topping Raptor, and while it offers satisfactory performance, it's not particularly responsive.
Unlike the old Ranger that used a 2.0-litre turbocharged four-cylinder diesel engine, the new Ford Ranger Raptor gets a muscular 3.0-litre six-cylinder petrol unit with 288bhp and 491Nm of torque. This will get from 0-62mph in 7.9 seconds and will continue onto a top speed of 111mph. The Raptor is also available with a diesel engine, but confusingly given the Raptor's high-performance image, it's not available with the powerful 3.0-litre diesel offered in the standard model, but a 2.0-litre 207bhp unit with 500Nm of torque. This will appeal to buyers after the Raptor's sportier image with slightly lower running costs.
The petrol V6 in the Ranger Raptor emits a satisfying burble, which only gets louder when the car is put into 'Baja' mode – it's never too loud, though, and strikes the perfect balance without being obnoxious. An anti-turbo lag system taken from the Ford GT supercar means throttle response is near-instant, helping the Ranger Raptor feel even quicker than the numbers may suggest. The Ranger Raptor feels surprisingly sporty for a large pickup, and beats other out-and-out offroaders such as the Land Rover Defender and Ineos Grenadier in terms of agility in the corners, though these rivals' torquey diesel engines mean they can keep up on the straights.
As standard, the Raptor gets a Fox-branded suspension setup which is said to increase the truck's capability off-road. All Rangers get access to Ford's Terrain Management System, with several different drive modes for mud, snow and other rugged terrain types. It's an impressive system that does well to keep the Ford up to par with other offroading rivals. 
Interior & comfort
Brimming with tech, the new Ranger's cabin is a big step up from the old truck
While the utilitarian nature of pickup trucks is typically most evident when sitting in the cabin, the new Ford Ranger boasts a surprisingly tech-filled interior that could have almost been pulled straight out of a family SUV.
The overall design of the cockpit is suitably upright and boxy – just like the Ranger itself – however everything you touch feels durable, while contrast stitching on higher-end cars adds an extra touch of class.
Most impressive is the Ranger's 12-inch portrait touchscreen. This runs Ford's latest SYNC4 software and is paired with a 12.4-inch digital instrument cluster. The display is split, showing Apple CarPlay or Android Auto in the top half, and the bottom half displays many of the car's other functions. It's incredibly responsive to your touch and we like the fact that many of the pickup's functions, such as climate controls, can still be accessed via physical dials and buttons, rather than virtually through the touchscreen – they're still more practical and intuitive if your hands are dirty from your last job, or you need to wear gloves.
You can choose from a wide range of models, starting with XL, moving up through XLT, Tremor, Wildtrak, Wildtrak X and Platinum.
Entry-level XL models are primarily aimed at business users and are therefore relatively spartan in comparison with the rest of the range. Even still, all Rangers come with a 10-inch touchscreen, an eight-inch digital instrument cluster, traffic sign recognition and a reversing camera.
Stepping up to XLT trim adds 16-inch alloy wheels, painted bumpers, air conditioning, a heated windscreen and power-folding mirrors. The off-road-oriented Wildtrak adds LED headlights, a sportier bodykit, 18-inch gloss black alloys, heated leather seats, dual-zone climate control and the larger 12-inch infotainment setup. Finally, the Platinum trim boasts exclusive 'silk chrome' exterior trim as well as 20-inch diamond-cut alloy wheels, quilted leather upholstery, an eight-speaker Bang & Olufsen sound system and maple wood interior panelling.
From August 2023, Wildtrak X and Tremor models slotted into the range, offering a slightly more off-road-focused experience than other Ranger trims. Wildtrak X models sit 26mm higher than the Wildtrak, and a 30mm-wider track width will improve stability over rough terrain. These models also get Ford's Trail Turn Assist, which uses a clever braking system to help the truck turn more tightly off-road. Wildtrak X also gets an uprated suspension system, a protective heavy-duty bash plate underneath, black grille surrounds and exterior trim, and sits on 17-inch black alloy wheels. The interior gets a suede-trimmed centre console and seats, along with Wildtrak X motifs around the cabin.
Tremor models are based on the Ranger XLT trim and get the same chassis and off-road upgrades as the Wildtrak X. It also gets cast aluminium side steps and exposed front tow hooks for a more rough-and-ready function-led design. Exterior trim pieces are finished in a Boulder Grey colour alongside a darkened grille. The interior trim is finished in easy-to-clean vinyl upholstery, and comes with the option of an overhead switch pack for winches, LED light bars and other equipment.
The Platinum trim boasts exclusive 'silk chrome' exterior trim as well as 20-inch diamond-cut alloy wheels, which make quite the premium impression when seen in the metal, and will appeal to those wanting to stand out in the crowd. The inside is a very pleasant place to sit, too. We liked the quilted leather upholstery, which made it feel even more upmarket than the Wildtrak does already. There's also an eight-speaker Bang & Olufsen sound system and maple wood interior panelling, so it certainly doesn't feel cheap.
Of course, there's also the Raptor which can be considered a separate model in and of itself. This gets even more extreme and aggressive styling, 17-inch alloy wheels with all-terrain tyres, as well as a host of performance-oriented upgrades. Ford's 'Code Orange' styling pack also comes as standard on the Raptor, adding orange highlights to the pickup's exterior no matter which colour you specced it in.
Practicality & boot space
A larger bed means the Ford Ranger is now more practical than ever before
As you'd expect from a pickup truck, the new Ford Ranger is incredibly practical and versatile. The only model available at launch was the dual cab; this has four opening doors, seating for five and is likely to be the best-seller in the UK. A single cab model is now also available with two seats and a larger loading area.
The Ranger can also be specified with Ford's Flexible Rack System. This is a folding, adjustable roof rack which allows for longer items such as ladders, planks or kayaks to be carried above the roof to free up space in the loading bed.
Speaking of the Ranger's load bed, Ford has increased the size of it overall for this latest generation; the truck is now 50mm wider than before, meaning a full-size pallet can be carried in the rear. If you wish to use the Ranger more as a family car than a workhorse, our test vehicle's roller shutter was a nice touch, though costing an extra £1,800, it's an expensive option.
All the diesel models have payload capacities that surpass the 1,000kg threshold to be classed as a commercial vehicle; the high-performance Ranger Raptor can only manage 652kg. All non-Raptor versions of the Ranger can tow up to 3,500kg and a tow hitch is also available for around £500. The Ranger Raptor is rated to tow up to 2,500kg. 
Reliability & safety
Ford's record for customer satisfaction isn't great, but the Ranger should be very safe
Given they are often used day-in day-out as work vehicles, pickup trucks must be reliable. However, Ford as a brand could only muster a 28th-place finish out of 32 manufacturers in our 2023 Driver Power customer satisfaction survey. Around 21% of owners reported a fault with their new vehicle within the first year of ownership; while this is about average across all of the brands, it isn't exactly what a pickup truck owner wants to hear.
The new Ranger underwent safety testing by Euro NCAP in December 2022, receiving a full five-star rating. An optional Technology package adds lots of safety and driver assistance kit such as adaptive cruise control, blind spot monitoring, lane-change assist and a 360-degree camera system.