SsangYong Musso pickup review
"The SsangYong Musso pickup is better value than many other trucks, but it's not as good to drive"
Pros
Decent interior space
High towing capacity
Lots of equipment
Cons
Vague to drive
Unsettled ride
Rivals are more desirable
The SsangYong Musso is a rugged pickup truck that offers value for money and all the important bits you need in a work vehicle: high towing capacity and payload weights. It's made by a South Korean brand that's been working on changing its image in recent years, and the latest version has a bold, modern look to help it compete with more well-known rivals.
The latest Musso is based on the same set of parts as the SsangYong Rexton SUV, and the Musso seems to get a better deal out of the partnership. This is because it has all of the luxuries from the passenger SUV such as smartphone connectivity and leather seats, yet the Rexton SUV has to make do with the old-school suspension set-up that's essential on pickups.
Trucks such as the Musso have to be able to carry a lot of weight in the back, and tow heavy loads, so they tend to have heavy-duty suspension that's a bit bouncy. This is true of the Musso, but it's better than ever in terms of comfort while still having excellent towing and carrying capacity.
Rivals include the Volkswagen Amarok and Ford Ranger, yet the Musso is far cheaper than these models. It's always been a good-value truck but as models such as the Mitsubishi L200 have gone off sale in the UK, the SsangYong has become one of the best-value trucks you can buy, especially as it's now really well equipped as well.
More reviews
In-depth reviews
The latest version is easy to spot because of the huge grille that gives the truck a distinctive look. It's not substantially different to the previous version, but a round of updates have given the Musso more appeal than ever. All models get alloy wheels and LED daytime running lights, while Rebel adds roof rails and graphics. The Saracen model stands out with black wheels, trim and tinted windows.
Under the bonnet, there's a 2.2-litre turbodiesel engine boasting a competitive 199bhp, connected to either a six-speed manual or automatic gearbox, so the Musso has enough pulling power to haul a 3,500kg trailer. High CO2 emissions aren't punished as heavily in pickups as they are in regular models, but the 31.5mpg fuel-efficiency of the automatic Musso (30.8mpg for the longer Saracen+) isn't quite on a par with the equivalent Ford Ranger, which can manage up to 34mpg. The Musso fitted with a manual gearbox is capable of up to 33.8mpg, however, which is a bit more competitive.
Inside, leather is dotted around the dashboard as well as covering the seats on most trims, sitting adjacent to some soft-touch plastics and some surfaces that are cheaper and scratchier. It's a success overall and everything is well laid-out, so even lower-spec trims with more plastic should stand up to comparison with the Mitsubishi L200. Four trim levels are now available for UK buyers, with the top levels getting a boost thanks to a 9.2-inch infotainment system that can support TomTom sat nav, Android Auto, Apple CarPlay and a reversing camera.
Partnership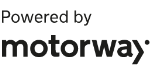 Need to sell your car?
Find your best offer from over 5,000+ dealers. It's that easy.
Customers are also likely to be drawn by the Musso's seven-year/150,000-mile warranty – currently the most generous offered with any pickup and even covering things like the brakes and clutch for the first year. Safety is less of a known quantity because the Musso hasn't yet been crash-tested by Euro NCAP. If you need to know your pickup will be truly safe, the Isuzu D-Max has a five-star score.
MPG, running costs & CO2
The SsangYong Musso's 2.2-litre diesel engine is a little thirstier than rivals
Pickups are currently taxed at a flat rate, rather than in CO2 bands like SUVs and cars, so the high 231-261g/km emissions of the Musso won't have significant cost implications. The 33.8mpg economy figure of manual versions could be a bit off-putting though, because it makes the SsangYong one of the thirstier pickups on sale. Hopefully, the cost saving of buying the Musso in the first place will be enough to offset the extra cost of fuel.
The automatic version will be even costlier to run, returning 31.5mpg (or 30.8mpg for long-wheelbase Saracen+ models). When we drove the Musso in discontinued long-wheelbase Rhino trim, the trip computer hovered around 22mpg but you should be able to get more than that on longer trips.
Insurance premiums will be expensive, too, as the Musso occupies the very highest insurance group, alongside high-end supercars and hugely powerful electric cars. The Nissan Navara and Ford Ranger both sit in lower groups.
Engines, drive & performance
The Musso feels vague to drive on the road, but should be better off it
The Musso is fitted with a 2.2-litre turbodiesel engine that produces 199bhp. It's larger and more powerful than the 163bhp 1.9-litre engine of the Isuzu D-MAX and the Ford Ranger's 168bhp 2.0-litre engine, and it's also more powerful than the 2.3-litre engines fitted to the Nissan Navara and Mitsubishi L200. As a result, the Musso doesn't embarrass itself in a straight line; with a previously lower-powered 179bhp version of its engine SsangYong quoted 0-62mph times of 11.3 (manual) and 11.9 seconds (automatic), making it quicker than both the D-Max and Navara – with the 199bhp version expect this to be even quicker.
The engine is surprisingly quiet and smooth. Many pickup trucks have quite clattery diesel engines and the rattle isn't totally gone in this new Musso, but it's quieter than the Ford Ranger, especially at idle. It has a healthy 441Nm of torque in automatic guise too, which helps both with everyday driving and towing or carrying heavy loads. In the manual version, this figure is reduced slightly to 400Nm.
There's a choice of a six-speed manual or automatic gearboxes and the Musso gets four-wheel drive as standard. This has a 'part-time 4x4' mode, with power sent to just the rear wheels during normal driving to save fuel, then shuffled to the fronts if slip is detected. We found the Musso was very happy to spin its wheels at any opportunity, despite this system. For seriously tricky terrain, there's a low-ratio mode that lets you use more of the engine's power and torque at slow speeds.
The Musso isn't as good to drive as the class leaders. Its steering felt vague, leading you to take multiple stabs at longer corners, while the choppy ride sent shudders into the interior even on seemingly smooth roads. The engine performed better, delivering progressive power without too much fuss. You'll also have to get used to the Musso's size; it feels massive, especially down smaller roads and country lanes.
Interior & comfort
SsangYong has stepped up the interior quality of its pickup
Sharing much of its interior with the swish Rexton SUV, the latest Musso represents a big step up in quality for SsangYong pickups. Indeed, features on the range-topper like Nappa leather read more like the spec sheet for an executive car. Most versions also get heated and ventilated front seats that are sure to be appreciated by anyone working outdoors in winter. Other standard features include air-conditioning with filters designed to keep fine dust out of the interior and a 12-volt/120-watt socket in the load bed.
Every Musso gets an infotainment system with DAB radio and Bluetooth, but we'd recommend the middle Rebel trim level if you can stretch to it, because it brings Apple CarPlay and Android Auto compatibility to an eight-inch touchscreen, plus a reversing camera. So if you don't fancy SsangYong's built-in user interface, this means you can rely on smartphone apps like Google Maps and Waze for navigation and Spotify for your music.  Step up to top-spec Saracen and this is upgraded to a 9.2-inch screen with TomTom navigation also added. 
The Saracen model brings black exterior trim, larger 18-inch alloys compared with the entry-level version's 17-inch wheels, Nappa leather-trimmed seats, dual-zone climate control, rear parking sensors LED headlights and a whole host of safety kit. Saracen+ replaced the Rhino long-wheelbase version in March 2023, and is based on the same specification, but with 12 inches added to the pickup's rear bed.
There are signs of cost-cutting, however; you get a flip-out key even on cars with keyless start, while the driver's window will only go down automatically, not up. It's easy to get past these 'quirks' when you remember the Musso is one of the cheapest double-cab pickups on sale.
Pickups have traditionally been agricultural in nature, with lots of engine, tyre and wind noise and bumpy suspension, and while the Musso still can't match most SUVs, SsangYong's engineers have managed to minimise the feeling you're driving a piece of equipment. The bodywork is mounted to the chassis in eight positions and there are new polyester linings inside the wheelarches, along with better sound, dust and waterproofing in the engine bay. There are also more substantial rubber engine mounts to dampen noise and vibration. The doors have also been designed to cover the sills, so once opened you're less likely to get mud on the back of your legs.
Practicality & boot space
The SsangYong Musso's interior is spacious enough for five people
SsangYong has clearly focused on making the Musso as good for passengers as it is for hauling cargo, giving it a spacious interior. It's a true double-cab with rear seats that have been designed to give three passengers enough leg and elbow room to get comfortable. There's also minimal intrusion from the transmission tunnel.
Unlike other pickup trucks, there's no single, crew or chassis cab versions; the Musso is only sold as a full-size double cab, albeit with two different bed lengths.
Further back, as well as the power socket, the load bed has rotating hooks to make it easier to tie down your cargo and stop it sliding around. However, this isn't quite as easy as the Navara's clever system of tracks and clamps that move around the load bed. Like most pickups in its class, the load bed has been designed to carry around a tonne in weight and fit a Euro pallet. You may notice the rear of the Musso looks shorter than some pickups – unless you go for the top-spec Saracen+ model with a 310mm (12 inch) longer load bed.
Many pickup owners also fit a towbar as a matter of course and the Musso should suit them fine, particularly as automatic models have a 3,500kg maximum legal towing limit for braked trailers while carrying a one-tonne payload. Manual versions can tow 3,200kg. The official payload capacity for the automatic standard-wheelbase Musso is 1,095kg, increasing to 1,105kg for the manual, and 1,205kg for the automatic long-wheelbase Saracen+ version.
Reliability & safety
An excellent warranty, but the jury's out on safety until Euro NCAP has its say
SsangYong isn't a particularly well-known brand in the UK, and doesn't feature in the Driver Power customer satisfaction survey. It has specialised in SUVs and pickups over the years and was established in 1954, however, making it older than Kia and Hyundai. To add reassurance, the Musso is covered by a seven-year/150,000-mile warranty. This covers major mechanical components including wheel bearings, suspension joints and bushes, steering joints, shock absorbers and also the infotainment system. The battery and paintwork are covered for three years, while even some consumables like the brake pads and clutch are covered for one year or 12,500 miles.
To keep occupants safe, there are up to six airbags inside and a steering wheel and column that's designed to minimise injuries in a collision. SsangYong also says the Musso's chassis is particularly stiff for added strength and that its nose has been designed to improve pedestrian safety. The SsangYong is rather lacking in active safety features like autonomous emergency braking (AEB) or lane-departure warning, though, which will affect its score if it's crash-tested by Euro NCAP. The Nissan Navara is fitted with AEB as standard and seven airbags, while it's available in a driver assistance pack for the five-star Euro NCAP Ford Ranger.