Top 6 best pickup trucks 2023
A good pickup truck must be capable, reliable and practical; we list six of the best pickups you can buy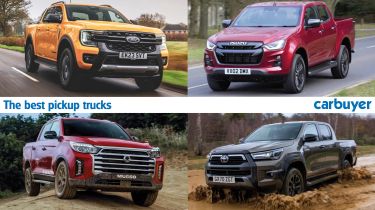 Pickup trucks offer the durability and practicality of a work vehicle while also being able to double up as a family car. Although these vehicles make up a much smaller segment of UK sales than in the USA or Australia, pickup trucks still have a loyal following here. Recently the options available to buyers have become more limited, with only a handful of pickup trucks on offer after popular models including the Nissan Navara, Mercedes X-Class and Mitsubishi L200 were discontinued.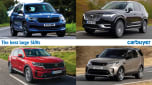 Top 10 best large SUVs 2023
Over the years SUVs have become more refined and kitted out with more creature comforts than traditional 4x4s, and this trend has translated to pickup trucks becoming more usable every day with far more equipment. Their driving experience has become much more car-like, and in most models, the interior quality has gone from cheap and utilitarian to comfortable and luxurious. Muddy maps have been replaced with sat-nav screens and double-cab versions are fitted with four doors and accommodating rear seats, making them as useful on a family holiday as they are on a building site.
Of course, with large loading bays designed to carry up to a tonne, most pickups still aren't as smooth to drive as SUVs given their heavy-duty suspension, but newer models are starting to get more sophisticated setups for a gentler ride.
If you're willing to overlook this (and a pickup's thirst for fuel), the trucks on this list might be the ideal way to join the dots between family duties, load carrying, towing and the ability to go off-road, without having to own more than one vehicle. Nearly all pickup trucks are built tough for commercial use, so they could potentially be more reliable than the equivalent family car, too.
We've tested all of the most popular models, so read on for our list of the best pickups on sale in the UK right now. Once you're done, check out our guide to the best small vans or if you're just after a family car that can double as a load lugger, why not check out our list of the cars with the biggest boots?
Ford is often known for its ability to build cars that are fun to drive, despite also being useful every day. This is clearly the same ethos the brand has taken for the Ford Ranger because, despite its utilitarian look, it feels very similar to drive to some of the brand's latest SUVs and is also pretty comfortable. There's even the Ranger Raptor for those after a high-performance model with beefed-up suspension and a 3.0-litre V6 engine that makes a satisfying roar when you put your foot down.
On the inside, the latest Raptor has had a significant upgrade since the last model and is full of equipment and tech features you'd expect on a modern SUV – there's even a large 12-inch portrait touchscreen infotainment display with Ford's latest SYNC 4 software in the centre of the dash and a 12.4-inch digital instrument cluster for the driver. As you'd expect, the Ranger is incredibly practical and versatile – it's available in dual-cab and single-cab models with four and five seats respectively. Ford sells an optional Flexible Rack System, which is a folding, adjustable roof rack which allows for longer items such as ladders, planks or kayaks to be carried above the roof to free up space in the loading bed, adding even more practicality.
The new Volkswagen Amarok shares almost all of its parts with the refreshed Ford Ranger and while that truck is primarily designed as a work truck, the Amarok is much plusher than its Ford counterpart and can be used every day. Highlights include a leather-wrapped interior for top models, with all cars getting a larger portrait-style central touchscreen and a digital instrument cluster.
Partnership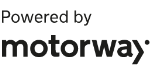 Need to sell your car?
Find your best offer from over 5,000+ dealers. It's that easy.
In the UK, all Amarok models come as standard with four-wheel-drive, however, there's a variety of diesel engines to choose from. The entry-level 168bhp 2.0-litre unit is the cheapest to buy, but should be economical with its six-speed manual transmission. The more-powerful 202bhp model and its 10-speed automatic offer an ideal blend of performance and fuel economy, while a range-topping 237bhp 3.0-litre six-cylinder TDI is also available for those wanting the ultimate in load-lugging ability.
The SsangYong Musso took home our Best Pickup Award in the 2023 Carbuyer Best Car Awards, thanks to the exceptional value for money that it offers. The latest Musso is heavily based on the SsangYong Rexton SUV, so it's pretty well equipped and luxuriously appointed inside – despite being one of the least expensive trucks on this list. The driving experience is still quite old-school, however – there's no doubt this is a commercial vehicle at heart, and it's far from being the most fuel-efficient model in the class.
Under the bonnet is a super-smooth 199bhp diesel engine, boasting an impressive towing capacity of 3,500kg and coming with a market-leading seven-year/150,000-mile warranty. A new Rhino LWB model gives you an even longer bed (1.61 metres), which allows a standard pallet to be transported.
An icon of toughness, dependability and reliability, the Toyota Hilux has a fantastic reputation for keeping going, no matter the situation. To succeed in the UK, however, it needs to work as a family car as well as a rough and tough pickup. It's reasonably comfortable and refined compared to some rivals, while the interior feels pretty well put together, too, with plenty of space – as long as you go for the double-cab version.
Lower specs get a 148bhp 2.4-litre four-cylinder diesel, which is powerful enough (although not quite as strong as some rivals), while a facelift in 2020 introduced a 201bhp 2.8-litre engine for high-spec models. Expect around 30mpg from both engines. A maximum towing limit of 3,200kg means the Hilux is behind some rivals, however, the load bay can carry over a tonne itself.
Isuzu only sells commercial vehicles in the UK nowadays, hinting at the fact the D-Max is one of the more utilitarian offerings on this list. The Isuzu's interior is perhaps the most spartan on this list; many of the materials and buttons feel cheap, although this is understandable given the truck's low entry price. Even entry-level D-Max models come with air conditioning, cruise control and a DAB radio, though, so you won't feel too hard done by, even if you go for the base vehicle.
While the D-Max's 163bhp diesel engine has a decent towing limit of 3,500kg, it sounds a lot rougher than units fitted to some rivals. The suspension setup is less comfortable than what's found in competitor's too, although this does make the D-Max somewhat unstoppable off-road. While standard versions of the truck should be able to surmount almost anything the British countryside throws at you, Isuzu also offers its pickup in rugged 'Arctic Trucks' guise, with giant off-road tyres and raised Bilstein suspension for serious adventures.
While you'd expect a big thirsty engine under the bonnet of large commanding pickup, the Maxus T90EV breaks tradition by being the first electric pickup truck to go on sale in the UK. Admittedly, the T90EV is not as good an all-rounder as its diesel and petrol counterparts, given it has a lower maximum payload and towing capabilities. It's also rear-wheel drive only, whereas many other trucks offer a four-wheel drive option, meaning it's not as capable off-road.
What the Maxus T90EV does offer, however, is lower running costs which will certainly appeal to buyers – even if it does have an expensive asking price. The Maxus' 88.6kWh battery will return up to 205 miles between each charge, and rapid charging speeds mean it takes 45 minutes to charge from 20-80%. Range will decrease significantly if you're transporting heavy goods, however, so it's worth bearing in mind. The Maxus T90EV does get plenty of equipment as standard, plus a modern-looking dashboard. Buyers get a 10.25-inch touchscreen with smartphone connectivity, plus three-pin plug sockets which come in very useful for charging a laptop or even running power tools. Also thrown in are a reversing camera, parking sensors, automatic windscreen wipers, LED lights and air-conditioning.
If you need the space but not the rugged off-road and loading capabilities of a pickup, then check out our guide to the best eight-seater cars...
Top 6 best pickup trucks