Ford Ranger Raptor pickup
"The Ford Ranger Raptor is an imposing monster truck for the road but compromised as a pickup"
Pros
Massive road presence
Off-road ability
Tough
Cons
Not that quick
Can't claim VAT back
High running costs
The Ford Ranger Raptor pickup offers something unique. It's a high-performance take on the UK's most popular load lugger but with the emphasis on devastatingly effective ability off-road rather than outright speed on it. It's the ultimate expression of Ford's 'Built Tough' slogan.
Flared wheel arches, new bumpers, rally-style suspension and oversized tyres make the Raptor appear much bigger than the standard model, despite it being just 44mm wider, 168mm longer and 52mm taller. In fact, with a black grille brandishing a huge 'Ford' logo, metal skid plates and BFGoodrich off-road tyres, it's not only the most imposing pickup on sale but possibly the most intimidating vehicle available full-stop.
The Raptor is fitted with a 2.0-litre EcoBlue diesel producing 210bhp and 500Nm of torque. It's a punchier engine than a 0-62mph-time of 10.5 seconds suggests, paired with a new 10-speed automatic gearbox and four-wheel drive. Six driving modes adjust the Raptor's traits, with 'Sport' pumping a V8 sound through the speakers and 'Baja' adjusting the pickup for fast driving over rough terrain.
Its reinforced chassis, Fox Motorsport suspension and chunky tyres are what really separate the Raptor from normal pickups but it all comes at a price. Costing close to £50,000, the Ranger Raptor will have a limited market and because its modifications have taken away its commercial vehicle status, businesses can't claim the VAT back either. Its trick suspension also dramatically decreases its payload and towing capacities, so ultimately, most Ranger Raptor buyers will have to want one for pleasure, rather than need one strictly for work. It's the off-road equivalent of a sports car that's fun on track days but also capable of doing a trip to the supermarket.
MPG, running costs & CO2
A lack of commercial vehicle status makes the Ranger Raptor a car bought with the heart not the head
Ford's decision to stick with a 2.0-litre diesel for its high-performance pickup means day-to-day running costs are kept largely in check. Fuel-efficiency of 31.7mpg matches the 3.2-litre diesel found in the regular Ranger with slightly less power, while the range-topping Mercedes X 350d claims up to 31.4mpg.
There are a few other big considerations, though. The first is the Raptor's price; at more than £47,000, it's expensive, and this is compounded by the fact that its performance modifications and reduced payload mean it's not classed as a commercial vehicle (although it still qualifies for commercial road tax), so business owners won't be able to claim back the VAT - normally a big selling point of pickups. Benefit-in-Kind (BiK) for company-car drivers goes up from around £50 a month to nearer £300 for 20% tax payers, and you can double those figures if you have 40% liability.
More reviews
Car trim reviews
In-depth reviews
Road tests
Other running costs like insurance will also be higher, along with the cost of specialist replacement off-road tyres, suspension components and bigger brakes.
Engines, drive & performance
Off-road racing suspension and tyres make Ford's ultimate pickup near unstoppable
The Raptor name was first born when Ford Performance decided to modify the America-only F150 pickup and turn it into a dune-jumping mixture of off-road truck and rally car. The result was such a hit with customers that the F150 Raptor is now into its second generation, and Ford has decided to copy the recipe in Europe with the smaller Ranger Raptor.
Partnership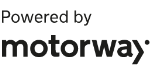 Need to sell your car?
Find your best offer from over 5,000+ dealers. It's that easy.
Out goes the traditional leaf spring rear suspension, swapped for huge coil springs and shock absorbers from Fox Motorsport. Ground clearance is increased by 51mm and the wheel arches swell to house 17-inch black alloy wheels with BFGoodrich off-road tyres designed to soak up the harshest punishment. The whole chassis has been toughened up too, in case you get airborne on the way to work.
On the road, the Raptor feels very different to a normal Ranger, with none of the usual fidgeting from the rear axle that's the Achilles' heel of pickups with more basic suspension. The steering is light but more accurate than you might think, and the Ranger Raptor corners without too much roll. There are no less than six driving modes available, with a V8-like noise pumped into the interior in Sport that won't be to everyone's tastes. 'Baja' mode is also noteworthy; named after a famous off-road endurance race, it's a setting designed to allow dirving over rough terrain at scarcely believable speeds.
As mentioned in the fuel economy section, the Ranger Raptor is fitted with a diesel, making it very different to the fiery 3.5-litre V6 found in its American brother (and shared with the Ford GT supercar). The EcoBlue 2.0-litre four-cylinder manages 210bhp and 500Nm of torque, so it's not exactly weedy, but the soundtrack and 10.5-second 0-62mph acceleration time don't quite live up to the Raptor's image, or its price tag. It's only off-road where the Raptor's talents and expensive suspension really pay off, while the 10-speed automatic ensures there's a gear for every occasion.
Interior & comfort
The Ford Ranger Raptor has a decent interior for a pickup and can soak up big bumps
The Raptor model doesn't necessarily feel like a big step up over the range-topping Wildtrak version of the standard Ranger. Most of the dashboard is the same, with a decent design for a pickup, but with cheaper materials than you'd expect to find in the majority of SUVs. Add-ons for the Raptor include more heavily bolstered seats with suede and leather upholstery, a sports steering wheel with a red top marker and magnesium paddle shifters.
Ford's SYNC 3 infotainment system is fitted to ensure easy smartphone connectivity and it's compatible with Apple CarPlay and Android Auto. Using its eight-inch sat-nav display, the Raptor can also leave 'breadcrumbs' on the route while exploring a new area, ensuring adventurous drivers can find their way back to the road.
Practicality & boot space
Special suspension works against the Ranger Raptor here, reducing its payload and towing capacity
In the transformation from a workhorse into a high-performance toy, the Raptor loses some of the necessities required for commercial use but should still satisfy private buyers. Its suspension setup reduces the flatbed's payload from one tonne to 680kg, while its towing capacity is reduced from 3.5 tonnes to 2.5. The Raptor is only offered in the most popular double cab bodystyle, so there's just as much space for rear passengers as in any other Ranger.
The Ranger Raptor is designed to be robust. It features tough composite wheel arches to step boards designed to protect the Ranger from rocks, with built in drainage for sand, mud and snow. A thick steel 'bash plate' under the Raptor is designed to protect the Ranger's engine and gearbox.
Reliability & safety
The Ranger Raptor is built tough and has reinforced parts and lots of safety kit
The standard Ford Ranger has been designed to be rugged and the Raptor takes this to the next level. Its chassis has been reinforced, there's tougher suspension and Ford's engineers even made the engine's turbochargers glow red hot for 200 hours straight to test their durability.
Safety technology isn't generally a pickup strength but the Ranger is an exception, being the first in its class to receive a five-star crash-test rating from Euro NCAP. Its 96% score for adult occupant protection is particularly impressive. Standard safety features include hill start assist, hill descent control, trailer sway control and stability control designed to help reduce the risk of a rollover.
Price, value for money & options
0