Top 10 best eight-seater cars 2023
If a seven-seat MPV or SUV just doesn't cut it and you need an eight-seater, take a look at our picks of the best models on sale today
If you have a particularly large family or need to regularly shuttle around passengers as an uber or taxi driver, then a five or even a seven-seater SUV or MPV might not quite cut it. If you need to transport eight people, there are still a few options in this niche market aside from having to buy two cars or a minibus. 
Modern eight-seater MPVs and SUVs are more sophisticated than ever before, and definitely offer more mod cons than a minibus. While several of the MPVs on this list are based on commercial vans, the Land Rover Defender 130, for example, shows there are capable off-roader options too. Many of the eight-seaters here should also offer low running costs, thanks to plug-in hybrid and even electric powertrains aside from the usual petrol and diesel offerings, so there's enough choice to find an eight-seater car that suits your usage.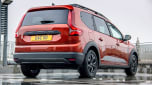 Top 10 cars with the best boots 2023
If you're not completely set on getting an eight-seater, and want to see what other spacious and practical cars are on the market, read our list of the best people carriers and MPVs, or our pick of the best large SUVs. For more cheap-to-run options, read our list of the top electric SUVs. Otherwise, read on for our top picks for the best eight-seater cars on sale in the UK today. For used options, also check out the Volkswagen Caravelle and Hyundai i800.
1. Citroen e-SpaceTourer
Based on the Dispatch commercial van, Citroen has done a great job of disguising the SpaceTourer's origins – on the interior, at least. A seven-inch touchscreen infotainment system sits in the centre of the dashboard, which is a feature found in most smaller, conventional cars, and the suspension does a good job of insulating you from potholes and poor road surfaces. 
You can choose how big you want the e-SpaceTourer to be: the five-metre long M and the 5.3-metre XL offer huge amounts of space, with the latter's extra room making it a very capable and comfortable nine-seater car. Now, the SpaceTourer is only available as an electric model, with over 140 miles of range and fast-charging. Up until recently, BlueHDi 120, 150 or 180 diesel engines were available, with the latter two feeling more than powerful enough.
2. Peugeot e-Traveller
The Peugeot e-Traveller was developed in conjunction with the Citroen SpaceTourer and the Toyota Proace Verso, so which of these three you pick should come down to brand preference and price. You can specify the Traveller with five, seven or eight seats, while the Business model (aimed at hotels, airports and the like) is available with nine seats.
As with the cars it shares parts with, the Peugeot is available in two different sizes (M and XL), and both now come with a 50kWh battery like the e-SpaceTourer and Vauxhall Vivaro-e Life. Used models with the 1.5 and 2.0-litre diesel engines offer decent economy of 35.5 to 47.1mpg and cost the standard rate in VED (road tax) each year. The electric one is quiet and offers convenient fast-charging but, if you're looking at diesel models, we recommend the 148bhp 2.0-litre diesel engine, as its extra punch makes keeping up with traffic easy without causing too much of a dent in the fuel economy.
3. Land Rover Defender 130
The Land Rover Defender first arrived with two body types: the Defender 90 with three doors and Defender 110 with five. The Defender 130 offers more space, with an extension of the rear overhang enabling it to carry eight passengers in a 2-3-3 configuration.
Partnership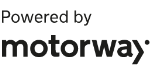 Need to sell your car?
Find your best offer from over 5,000+ dealers. It's that easy.
Land Rover says the Defender 130 is just as capable off-road and the extended rear overhang doesn't impact entry or exit angles – good news if you choose to take your passenger on a tour of the local hills.
Prices for the Defender 130 start from just under £74,000 at the time of writing, which makes it the most expensive vehicle on our list. However, it is also the most capable.
4. Toyota Proace Verso
The Toyota Proace Verso is actually built in the same factory as the SpaceTourer, so it also comes in two different sizes and has sliding rear doors. The Proace Verso Shuttle is aimed at taxi drivers, but go for the Family model and you'll get alloy wheels, sat nav and a head-up display.
We'd avoid the entry-level 1.5-litre diesel and choose either the electric version or the 148bhp 2.0-litre diesel engine, which takes a reasonable 13 seconds to go from 0-62mph, returns 52.3mpg and costs the standard VED rate each year in road tax.
5. Mercedes V-Class
Being the more luxurious of the 8-seaters, the Mercedes V-Class requires deep pockets, as the entry-level version costs several thousand pounds more than most cars on this list. You'll have to go for the Long or Extra Long model if you want eight seats, but Mercedes fits leather upholstery, sat nav, and two power-sliding rear doors as standard.
The V-Class' dashboard is something of a masterclass, too, as it's broadly similar to the rest of Mercedes' line-up. That means you get a touch-sensitive control pad, a seven-inch infotainment system and high-quality materials as standard. Mercedes' AMG Line trim adds a 'sporty' bodykit, 19-inch alloy wheels and carbon-fibre-effect interior details. As with many of these cars, there's also an electric Mercedes EQV.
6. Ford Tourneo Custom
Modern Fords have a reputation for being fun to drive and the Transit van-based Tourneo Custom is no exception. As long as you're happy with the Tourneo Custom's size, its sharp steering, effective brakes and snappy gearchange make for a surprising amount of fun to be had on winding roads.
We'd go for Zetec trim, as it gets a heated front windscreen, air-conditioning, automatic lights and wipers, and alloy wheels. A plug-in hybrid model is also available, alongside a rugged Tourneo Custom Active trim level.
7. Renault Trafic Passenger
The Renault isn't the newest model here but a higher-spec Trafic will have a modern interior and it's noticeably cheaper than some of its contemporaries. The three engines are 2.0-litre diesels, offered with 118, 143 and 168bhp, all of which return just under 40mpg. It's worth getting the 143bhp engine, as this drops the 0-62mph time from a ponderous 15.5 seconds to a more useful 11.8 seconds.
The entry-level Business trim includes a DAB radio, electric front windows and Bluetooth connectivity. Upgrading to the rather optimistically named Sport adds a seven-inch touchscreen, sat nav, air-conditioning, upgraded seat fabric, metallic paint, 17-inch alloy wheels and those all-important rear parking sensors.
8. Mercedes Vito Tourer
If you'd like an eight-seater Mercedes but blanche at the V-Class' cost, the Vito Tourer may be for you. True, it does without the V-Class' fancy dashboard and standard equipment, but it's much cheaper.
You get auto wipers and cruise control as standard, while upgrading to Select and Sport trims adds extras like tinted windows, alloy wheels and air conditioning – although be warned: the higher up the trim range you go and the more powerful engine you pick, the closer in price the Vito Tourer gets to the V-Class.
9. Volkswagen Transporter Shuttle
Sitting roughly between the Mercedes V-Class and the other cars on this list, the VW Transporter Shuttle is a bit more expensive than the Peugeot Traveller, but for some Volkswagen's image justifies the expense. All Transporter Shuttles come with a touchscreen infotainment system with smartphone mirroring, air con, front electric windows, rear sunblinds and remote central locking as standard, and you can upgrade to the long-wheelbase version if you'd like a bigger boot.
The engines are all 2.0-litre diesels, but we'd sidestep the entry-level 108bhp versions – you really want at least 125bhp with a car this size, so VW's 148bhp diesel is the one to go when buying a Transporter Shuttle.
10. Vauxhall Vivaro Life Electric
The latest Vivaro Life Electric uses the same underpinnings and bodywork as the Peugeot, Citroen and Toyota higher up this list. You can choose a short or long wheelbase version, and each is available with eight or nine seats.
There are three trim levels to choose from, with the entry Combi model offering a competitive starting price along with essentials such as cruise control and climate control. The Design model is a step up with alloy wheels, body-coloured bumpers and rear parking sensors. The most luxurious specification is the Ultimate, which gets leather upholstery, a panoramic rear-view camera, dual-zone climate control and electrically operated sliding doors. It's worth noting that the Design and Ultimate can seat up to eight passengers, while the most basic Combi model can actually seat a total of nine, so if you need one more passenger space, it could be the one for you.
Looking for a large family car? Read our top 10 picks here. 
Top 10 best eight-seater cars
Renault Trafic Passenger
Mercedes Vito Tourer
Volkswagen Transporter Shuttle
Vauxhall Vivaro Life Electric