Digital radio: a complete guide to in-car DAB
We explain what digital radio, or DAB, is and why you should have one in your car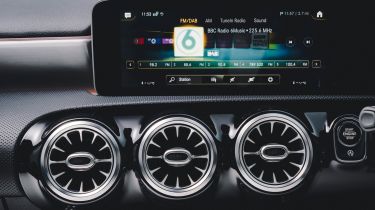 The radio is one of the oldest pieces of technology still in regular use and that's partly down to drivers: it's estimated that between 25 and 50% of radio listeners are doing so while in a car. Many of those people are now listening via digital radio.
You can still get radio signals on old-fashioned short, medium and long-wave, as well as the newer FM format, but these days, digital radio is the obvious choice. There are many more stations available digitally, plus most modern cars have the capacity to receive it built in. There are plenty of advantages, so read on to find out everything you need to know about digital radio (also known as DAB).
Best DAB radio adaptors to buy if your car doesn't have DAB
DAB – what is it?
DAB (Digital Audio Broadcasting) is a way of sending audio signals through the air. It was originally developed as part of a European research project in the 1980s and it offers some advantages over AM or FM broadcasting. There are some drawbacks to the new technology too, so let's take a look at each in turn.
Advantages of digital radio
The main benefit of digital radio over FM is that there are more stations available at once. While FM offers a handful of stations over a range of frequencies, DAB is able to bring more than double the number of stations.
This means more choice when you turn on the radio. Whereas there might be one or two stations that you like on FM, with digital there can be all kinds of niche interests represented, including stations in many languages and covering specific topics, like sport or news.
Another advantage is that DAB radio is less susceptible to noise and interference, which can manifest itself as fade, hiss or crackle on FM radio. DAB radios don't suffer in this way because they maintain reception quality up until the signal becomes unsustainably weak, whereas the reception quality of FM radios gets steadily worse as soon as the signal begins to weaken. This is particularly relevant to people using radios in cars because constant movement means signal strength is likely to vary.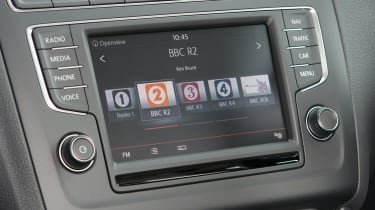 The third major advantage is that DAB is easier to use. Although FM car radios are usually fitted with RDS, which allows you to store stations as presets and switch between them without having to tune the radio in, you can't store an infinite number. With a DAB radio, changing to another station is always one push of a button, and there is no seek feature that might find you the same station on a number of different frequencies, all in varying degrees of reception quality. DAB also provides more visual information such as the name of the station, programme, DJ, track name and artist playing.
DAB radio – disadvantages
DAB radio has the potential to provide listeners with better sound quality than FM radio but in reality the bit rate (the amount of data sent per second; the higher the bit rate the higher the sound quality) of stations is minimised to allow more stations to be broadcast at once. Many stations are broadcast in mono rather than stereo for the same reason.
Partnership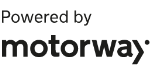 Need to sell your car?
Find your best offer from over 5,000+ dealers. It's that easy.
Low sound quality is likely to be most noticeable in cars with high-quality stereo systems that are good enough to expose the shortcomings of low quality DAB broadcasts, but for most, this just isn't an issue.
The BBC was one of the frontrunners in test transmissions of digital radio in the 1990s and perhaps the legacy of that is that the UK currently has the world's biggest digital radio network. Despite this, DAB coverage is still not as good as FM radio in the UK and there is plenty of anecdotal evidence from DAB radio users to suggest it's not always possible to pick up any DAB signal, particularly in more remote areas and away from big cities.
DAB radio – should I be concerned about whether my car has one?
The short answer is 'yes'.
A number of manufacturers, particularly those towards the luxury end of the market, are increasingly likely to include a DAB radio with their cars as standard. BMW, for example, now does that across its entire range. DAB radios are also capable of receiving FM/AM signals, so you have the option of both rather than relying on one or the other.
At the moment there is no definitive date for the switch-off of analogue radio but it seems likely at some point. A date of 2015 was originally scheduled but was abandoned by the UK Government because uptake of digital radio has been too slow. Despite that, it therefore seems a sensible step to future-proof your new car by ensuring it comes with a DAB radio.
The impending switch-off shouldn't be cause for huge worry though as it won't come in the next few months; you'll still be able to listen to the radio in your car for the foreseeable future, even if it doesn't come with a DAB radio fitted. There are already plenty of options to retrofit DAB radios or adapt existing radios in cars.
Many people like to have the most up to date technology in their cars when they're buying a new one and having a DAB radio in your car may make it more desirable when you come to sell it or trade it in, particularly in a few years' time when the switch-off has happened or is imminent.
Should you buy a car with Apple CarPlay and Android Auto? Read our guides to find out.
Tesla Cybertruck finally delivered: specs, prices and UK availability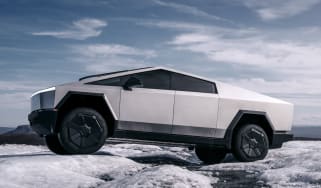 Tesla Cybertruck finally delivered: specs, prices and UK availability
Engine management light: top 5 causes of amber engine warning light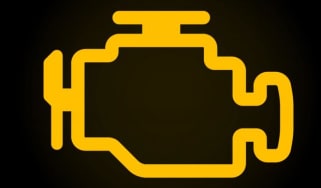 Engine management light: top 5 causes of amber engine warning light
Best new car deals 2023: this week's top car offers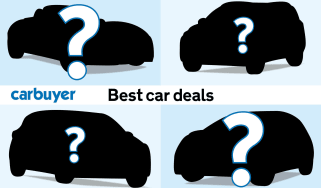 Best new car deals 2023: this week's top car offers