Best DAB car radio adaptors to buy 2020
If your car isn't DAB compatible, these adaptors can have you listening to digital stations for under £150
While most new cars now come with a DAB digital radio as standard, many used cars, and even some new ones, miss out. Luckily, there's a competitive market for aftermarket DAB car radio adaptors, converting FM stereos to DAB with the minimum of fuss.
These connect to the factory-fitted stereo, so the looks and functionality of your car aren't affected – and some don't even require any fiddly wired connections.
If you aren't familiar with the advantages of DAB radio yet, it gives you a broader choice of stations than FM. This includes some broadcasts like BBC 6 Music and Radio 4 Extra that are only broadcast digitally, along with many local channels. While it's also possible to listen to stations such as this on internet radio via your smartphone, this uses your data allowance, which can get expensive. Like traditional FM radio, DAB is free to listen to.
Best mobile phone holders to buy
DAB radios also suffer less from interference and tune automatically, providing you with a list of all the available DAB stations to choose from. This can be especially helpful in a car with a central infotainment screen, consigning the days of manually tuning radio frequencies to the history books.
How we tested them
Reception and a clear sound were our top priorities, so we firstly judged the DAB adaptors on their ability to maintain good reception while driving around our test route, using only the aerials supplied in each kit.
To provide plenty of variety, our journey included driving in a busy city with lots of tall buildings, as well as heading further afield and driving at high speeds on a dual carriageway.
We also assessed the ease of installation, with points awarded to products that took up a minimal amount of space and avoided dangling wires. Not only do exposed cables look untidy, than can even be dangerous if they become caught in the gearlever, steering wheel or handbrake, and could lead to an MoT test failure.
The experience and ease of use for each interface was important, too, as was the purchase price and included accessories for each DAB adaptor.
Read on for our list of the best DAB car radio adaptors...
Pure Highway 400 review
Price: around £129Rating: 5/5
Pure has been the manufacturer to beat in the DAB adaptor market, and no-one has quite managed it according to our latest test. As well as having excellent DAB reception, this compact unit also allows hands-free pairing with your smartphone, so you can play media through the car's speakers. Its audio output can be transmitted in one of three ways – either to your FM radio on a free frequency, through an aux-in jack or using the head unit's rear phono input. This gives lots of flexibility, but it's worth noting a wired connection gives the best sound.
The Pure Highway 400 comes with a magnetic ground connection, which needs to touch the bare metal roof at the edge of the windscreen headlining, and can be slightly fiddly. It's worth the effort, though, improving DAB reception. The supplied aerial discreetly attaches to the windscreen, no closer than 40mm to the A-pillar.
Its interface is simple and easy to understand, and overall, the Highway 400 is a neat solution that works well and isn't too expensive.
Nextbase DAB350BT review
Price: around £129Rating: 4.5/5
The 350BT control unit isn't quite as compact as some rivals and lacks their quality feel, but it's easy to set up. Nextbase even supplies a wipe to quickly clean the spot where you attach the antenna in order to get the best reception. The scan of over 100 stations was quick to complete and we found the rotary dial pleasant to operate.
Around our test route, the Nextbase impressed with good sound quality and no drops in signal or interference. Bluetooth is a useful feature, meaning we could answer phone calls easily. It isn't cheap, but we ranked the DAB350BT highly thanks to its ease of use and great signal.
AutoDAB SmartDAB review
Price: around £80Rating: 4/5
AutoDAB's device relies on an Apple or Android smartphone to control it, with no interface or buttons on the unit itself, making it ideal for hiding out of sight. An aerial is included, requiring you to attach it inside the windscreen, with a wire then fed to the SmartDAB unit. The free smartphone app was easy to use, with the best interface we tested. Reception was also strong, with no glitches in signal or hesitations along our test route.
Denison DAB+A review
Price: around £120Rating: 4/5
Like the AutoDAB, you can take control of the DAB+A using a smartphone app, but it also comes with its own dedicated remote control. Using a phone is easier, thanks to its logical interface, with clear graphics for each station.
Like the Highway 400, the DAB+A can broadcast its DAB output to a free FM frequency on your existing radio, or via a 3.5mm aux-in socket. You do have to pay extra for some accessories though, with a 12-volt plug to power it costing £10, while an aerial to attach to the windscreen is £20. Reception with the antenna fitted was excellent and a neat feature is its ability to display the correct DAB station text on your FM radio, when tuned into the device.
EasyDAB DB-1 review
Price: around £60Rating: 4/5
The DB-1 falls down in comparison with the Pure and AutoDAB adaptors, because we found it slightly harder to setup. It requires an earth strap to be attached to the A-pillar at the side of the windscreen, and we found the device itself protruded too much from the 12-volt socket. Whether this is a nuisance will depend on exactly where the 12-volt socket is positioned on your dashboard or centre console, in relation to the gearlever or even your left knees. We were impressed with the sound quality though, and the speed with which the EasyDAB locked on to DAB stations. Around our test route, reception only broke-up once and at £60, it shouldn't break the bank.
Nextbase Adapt DAB 250 digital radio adaptor review
Price: Around £80Rating: 4/5
A substantial black plastic unit, the Nextbase DAB250 has a clear 2.4-inch LCD screen and a row of physical station preset buttons along its upper edge. A stick-on windscreen aerial and magnetic earth tab are included in the pack, the latter of which needs to be attached to the windscreen pillar and can be a bit fiddly.
Fit an audio wire connecting the Nextbase and your car stereo and that's three in total, or you can transmit the DAB station to a free FM slot on your stereo. There's even a dedicated 'FM Trx' button that can automatically find a free frequency.
Finding and sorting DAB stations was simple, while reception was strong, but not quite as good as some competitors.
Pure Highway 200 review
Price: Around £80Rating: 4/5
The Pure Highway 200 comes with an external antenna you attach to the windscreen, along with a magnetic grounding wire that slides easily under the roof liner. We found it quickly located 118 stations, which can be broadcast to an unused FM station on your car radio or transmitted via the supplied auxiliary cable. The signal quality was good for the most part, with just a few cracks and pops when listening to some less well-known stations.
There's some lag when scrolling through stations, but there are 20 presets, the interface is easy to understand and the clear screen is legible at a quick glance.
Denison DAB+R review
Price: around £100Rating: 3/5
The second adaptor from Denison is the DAB+R, which is around £20 cheaper than the DAB+A, but can't be controlled from your smartphone. Instead, the little black box is operated by a remote control, like you might use for a home stereo or TV. Accessories will also set you back a bit extra, with a 12-volt charger costing £10 (the alternative is a hard-wired power supply), and a windscreen DAB antenna costing £15. A discreet design means the DAB+R is ideal for being hidden away, and reception was clear most of the time, with just a few crackles during the high-speed section of our test. Using a remote control while driving takes some getting used to though, and if it slid under a seat, you'd have to pull over to recover it – not ideal on the motorway.
AutoDAB Connect review
Price: around £100Rating: 3/5
If you don't fancy the idea of controlling your AutoDAB device with a smartphone, the Connect model sticks with a controller featuring traditional push buttons surrounding a central knob. To install the whole device, you first attach a supplied windscreen antenna to the passenger side of the windscreen, then connect its wire into the DAB receiver box. This is plugged into a 12-volt socket and tucked out of view. The separate controller connects wirelessly and can be attached to the dashboard in a handy position.
Alpine EZi-DAB review
Price: around £150Rating: 3/5
Alpine's EZi-DAB was far and away the hardest DAB adaptor to install, requiring its own dedicated power supply rather than plugging it into a 12-volt socket. Hardwiring an audio accessory requires at least a basic understanding of automotive electronics, so we'd recommend you have the EZi-DAB professionally installed, unless you know what you're doing. Fitting the earthing wire correctly also meant peeling away the trim covering the A-pillar, but once up and running, the Alpine's controller was easy to get on with. Sound quality was good too, but crackled several times on our test trip.
Pama PNG1220 review
Price: around £60Rating: 3/5
A truly plug-and-play product, the PNG1220 uses its 12-volt plug as a flexible mount, but this also makes it rather unattractive. This problem is made worse by the suction cups provided to hold wires in place, because often they come unstuck, leaving wires trailing in mid-air. On the whole, reception was good, but DAB broadcasts were punctuated with occasional hiccups, making the Pama a cheap option that holds appeal if you swap cars frequently. It also has a better screen that the EasyDAB, showing more information.
Sonichi S100 review
Price: around £60Rating: 3/5
Even before we switched it on, the Sonichi lost points for being by far the largest unit of those we tested. It outputs its audio signal to a 3.5mm aux-in jack, so your car will need one for the Sonichi to be compatible. Then you just plug it into a 12-volt socket and wait while it takes some time to seek out available DAB stations. For improved reception, you can also pick up a separate antenna for around £15, which should improve reception noticeably.
Best new car deals 2020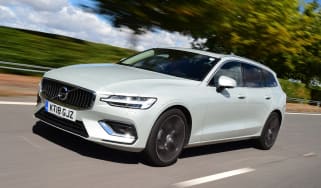 2020 scrappage schemes: the complete guide
2020 scrappage schemes: the complete guide
The UK's top 10 best-selling cars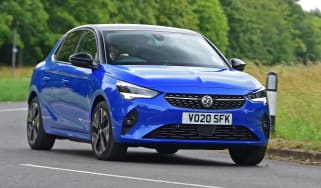 The UK's top 10 best-selling cars