Best mobile phone holders to buy 2020
Looking for the best mobile phone holder to keep your smartphone secure? These are the best buys for 2020
While many use mobile phones to stay in touch while on the move, we increasingly rely on them for navigation, too – but even if you mainly use yours as a sat nav,using a handheld phone on the road can land you a £200 fine and six points on your driving license.
This means fitting a mobile phone holder won't just keep your dashboard tidy; it could also save you a fortune. Mobile-phone holders can be split into several types – screen and dash mounts are easy to use and ensure your phone can be clearly seen, but they run the risk of dangerously restricting your forward vision, which could result in a fine.
A safer bet is an air-vent mounting, but depending on where your car's vents are sited, these can mean your phone ends up outside your usual line of sight, and you have to take your eyes off the road for longer to see its display. Heavier phones can put too much weight on the vanes of your heating vents, too.
We tested eight of the best to find which is the best to keep you connected without compromising safety.
How we tested them
We tested eight phone holders with a Samsung S3, a DooGee phablet and an iPhone 6 – three units that measure from 55 to 77mm wide and weigh up to 223g. We awarded points for holders that allow phones to be fitted easily and removed with little fuss, and those that can be used with just one hand were favoured.
We chose a test route that covered bumpy roads and gave higher marks to sturdy mounts that minimised vibration as well as remaining secure when the display screen was tapped. We double-checked to ensure each holder could be adjusted to a useful display angle and that none of the phones' controls were blocked. Finally, we looked at price, rewarding the best value holders with higher scores.
The best car mobile phone holders you can buy
Olixar Magnetic Windscreen & Dash Mount review
Price: Around £13Mounting: Dash and windscreenRating: 5.0
Our test-winning holder from Olixar is a compact design that stuck to the screen like a limpet, and was similarly secure on a flat area of the dashboard, yet was still easy to switch between the two locations. It uses a circular magnet that sits on a ball and socket, and the two steel plates provided give you the choice of using either a sticky pad or an insert to go in its case.
It proved easy to use single-handed and could be positioned at any angle we needed. It was stable on the move, too, and can be washed under a tap when it gets dirty. Stability, portability and versatility impressed, and its low price sealed its status as our test winner.
Cygnett MagMount 360 In-Car Magnetic Smartphone Holder review
Price: Around £15Mounting: Dash and windscreenRating: 4.0
Our second-place holder can also be used on the dashboard or windscreen, but it's a little more difficult to find a suitable position for, as it can be tricky to set the display angle. Three metal plates are provided and can be stuck to the phone or slotted inside its case, and once attached it's easily rotated for clear visibility.
Partnership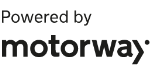 Need to sell your car?
Find your best offer from over 5,000+ dealers. It's that easy.
Stability was good on all roads, but it would have been handy for an alcohol wipe to be included in the kit to allow the mounting area to be cleaned. It might also prove tricky to move from one car to another. However, it's only £2 pricier than our winner and makes a reasonable second choice.
Cygnett DashView Vice In-Car Universal Smartphone Holder review
Price: Around £15Mounting: WindscreenRating: 4.0
The DashView holder is rather more simple than the above, with no complicated magnetic attachments. It uses a powerful sucker to attach to the window, with a ball and socket connected to its cradle. Nothing needs to be attached to the phone – you simply pull its jaws apart and they clamp straight onto the phone. This does mean, though, that it takes both hands to use.
The phone cradle could be held in place more stiffly, though – a sharp tap on the phone display can dislodge the phone from position. The holder itself, though, remained sturdily in place throughout our test, and would be simple to transfer to another car as required.
Energizer Magnetic Vent Mount Phone Holder with Charger 50532 review
Price: Around £15Mounting: Air ventRating: 3.5
The Energizer follows a pretty conventional design and uses a large, rubber-coated rectangular magnet attached to a star-shaped clip that engages with one of your dashboard air vents. This can be rotated to keep the phone level, but caution is needed when pushing hard against the vent's plastic vanes.
An appropriately sized steel plate is provided; you can attach this to the phone or slot it inside its case, and the holder proved quite stable in use. We couldn't adjust the angle of the phone once mounted, though, and this means it might not suit all applications. It does come with a handy 1A USB adaptor, though.
Olixar Nova Grip Universal Vent Car Holder review
Price: Around £13Mounting: Air ventRating: 3.0
The second Olixar in our test, the Nova Grip looks smart with its piano-black finish. It grips your phone with two spring-loaded arms with a central release button and can be used single-handedly. It attaches to an air vent very tightly using a robust rubber-coated clamp, but can take a bit of effort to fit.
Unfortunately, adjustment proved clumsy once in place, with a degree of trial and error involved in setting the right viewing angle. With a fair distance between the phone bracket and the clamp on the air vent, though, the holder vibrates quite a lot on the road.
Niteize Steelie Vent Mount Kit review
Price: Around £25Mounting: Air ventRating: 3.0
The compact Steelie is small enough to fit in the palm of your hand and this makes it easy to swap between cars. Its clamp secures it tightly to the air-vent vanes, with a magnetic ball that engages with a steel socket that you attach to your phone's case.
That means you can angle the phone in all directions, and it proved very stable on the move. It isn't without faults, though – that stick-on socket is a pain when you carry your phone in a pocket or bag, and means you can't lay it on a flat surface. A relatively high price pulled the Steelie further down our results table.
Halfords One Touch Universal Car Mount Holder review
Price: £10Mounting: WindscreenRating: 2.5
It comes as no surprise that well known high-street brand Halfords should offer a cradle, and the second cheapest in our test at that. It, too, uses two spring-loaded arms to clamp onto your phone; these can be fitted and removed single-handedly.
The phone cradle is easily mounted onto the ball and socket that suckers onto the windscreen, and two locking collars mean you can set the horizontal and vertical mounting angles. It stayed in place securely on the road, but proved rather susceptible to vibration, which does no favours to screen visibility.
Sakura Universal Gadget Holder SS5244 review
Price: Around £9Mounting: WindscreenRating: 2.5
The Sakura's design is rather unusual and boasts it can hold devices up to 106mm wide. A conventional window sucker holds it securely to the windscreen, and this connects to the phone bracket with a ball and socket. It did take two hands to fit or remove a phone, though, as the securing springs are rather powerful.
On the road, it gripped the windscreen firmly, but vibrated far more than is desirable, which made it hard to follow on-screen sat nav directions. Not even the lowest price of all our tested holders could make up for that.
Engine management light: top 5 causes of amber engine warning light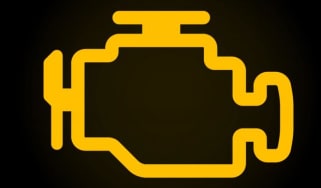 Engine management light: top 5 causes of amber engine warning light
Best new car deals 2023: this week's top car offers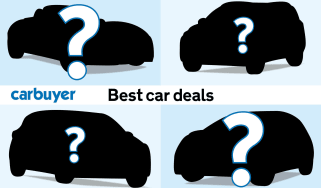 Best new car deals 2023: this week's top car offers
Top 10 best cars under £200 per month 2023/2024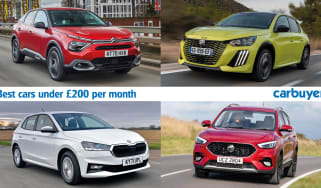 Top 10 best cars under £200 per month 2023/2024