Use of mobile phones when driving banned: new UK law bans use while driving under virtually any circumstance
Scrolling through playlists, playing games and taking photos are now punishable by a £200 fine and six penalty points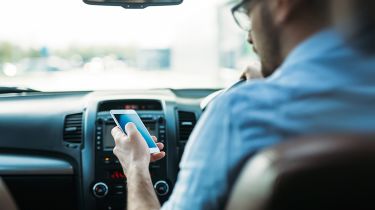 The laws banning the use of mobile phones while driving have been tightened, with a new piece of legislation closing several loopholes in the previous rules. According to the Government's revised law, 'it is now illegal to use a handheld mobile phone while driving under virtually any circumstance'. As a result, scrolling through songs on a playlist, playing games and taking photos have been added to the rule-breaking acts.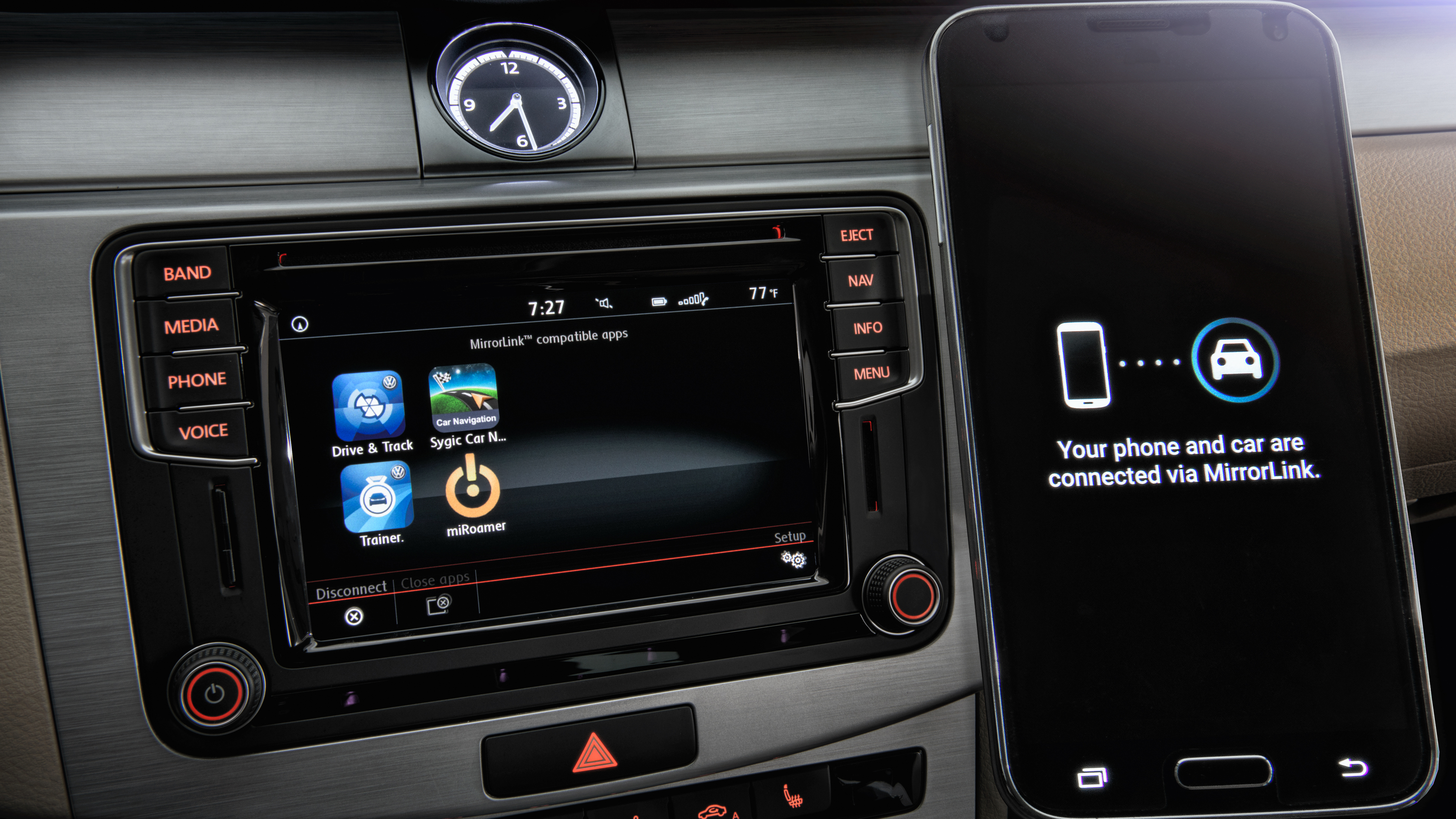 What is MirrorLink?
Of course, using your phone for calls and texts is still prohibited. The tightening of restrictions now extends this ruling to include when the car is stationary - for example, in a traffic jam or at a set of lights.
There are a couple of exceptions to this law: you can use your phone if it's an emergency and you can use a phone for navigation if it's kept in a cradle and you don't touch it while driving. If your phone is connected to the car via Bluetooth, or software like Apple CarPlay, then it's fine to use its functions through the car's screen or buttons. However, it is worth remembering that Rule 150 of the Highway Code states: "There is a danger of driver distraction being caused by in-vehicle systems such as satellite-navigation systems…the police can stop you if they think you're not in control because you're distracted and you can be prosecuted."
Other exceptions include dialling 999 in an emergency, using contactless payment via your phone while stationary at a toll booth or drive-through service and, of course, if you're already safely parked.
Since March 2017, the punishment for being caught using your phone while driving has been a £200 fine and six points on your driving licence. There's no equivalent to a speed awareness course. The rules apply in England, Scotland and Wales.
Those caught for a second time could face a £1,000 fine and a six-month ban.
Drivers who get caught within two years of passing their test risk having their licence revoked. Accruing six or more points within two years of passing your tests means you have to apply for a new provisional licence and retake both the practical and theory parts of the driving test.
Grant Shapps, the UK's Transport Secretary, said: "I will do everything in my power to keep road users safe, which is why I am taking a zero-tolerance approach to those who decide to risk lives by using their phone behind the wheel.
"I'm ensuring anyone who chooses to break this vital law can face punishment for doing so, and we'll continue our efforts to ensure our roads remain among the safest in the world."
Read our guides to the best driving apps and dashcam apps.
Electric MG 4 to arrive in September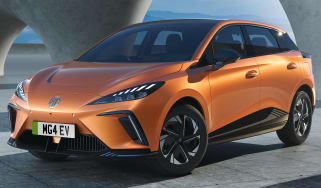 Electric MG 4 to arrive in September
Engine management light: top 5 causes of amber engine warning light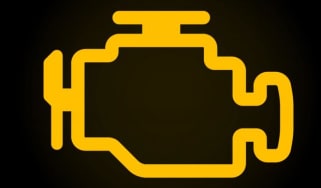 Engine management light: top 5 causes of amber engine warning light
Best new car deals 2022: this week's top car offers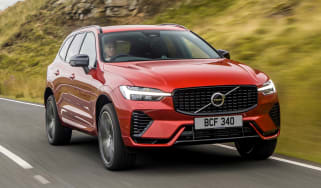 Best new car deals 2022: this week's top car offers