Harsher penalties for using a phone whilst driving
New rules mean drivers face six points and £200 fine for using a mobile phone while driving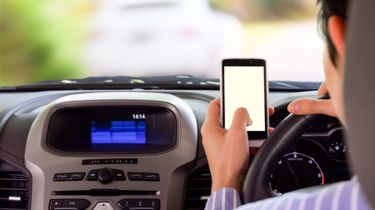 Drivers caught using a mobile phone while driving will face six points and a £200 from 1 March 2017 – with no option of a remedial course. The increased penalties announced by the Department for Transport are in response to a number of high-profile fatal crashes.
The new rules apply across England, Scotland and Wales. Motorists risk six points on their licence and a £200 fine for making phone calls or texting without using a hands-free kit. The rules also prevent motorists from using social media while driving.
Drivers who get caught within two years of passing their test risk having their licence revoked. Accruing six or more points within two years of passing your tests means you have to apply for a new provisional licence and retake both the practical and theory parts of the driving test.
Those caught for a second time could face a £1,000 fine and a six-month ban.
The move follows an announcement last year that using a mobile phone when driving – which has been illegal since December 2003 – is to be more rigorously penalised. Prime Minister Theresa May wants the offence to be as "socially unacceptable" as drink driving.
A report from the RAC recently indicated around a third of drivers use a mobile phone to make or receive a call behind the wheel in 2016. One in five admit to taking photos or videos while driving.
Worryingly, the number of people who say it's acceptable to use a phone while driving has grown from 7% to 14%.
Last year, the Prime Minister said: "The sentence should fit the crime for those who kill or seriously injure on our roads. It should deter other drivers from causing needless harm just for the sake of taking a call or sending a text."
The offence currently carries three penalty points and a fine of £100, although some police forces offered a remedial course in lieu of points. From 1 March, there will be no option of a driver awareness course and no leniency.
The risk of getting caught could increase, with news that Chinese and American firms are developing surveillance technology that could identify drivers texting or not wearing a seatbelt. The system will be able to process the footage in real time and identify the make and model of car being driven.
Electric Citroen Ami to launch in the UK next year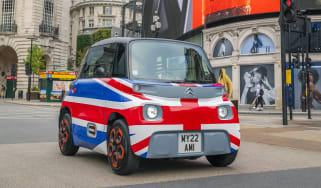 Electric Citroen Ami to launch in the UK next year
New 2022 Toyota RAV4 Adventure revealed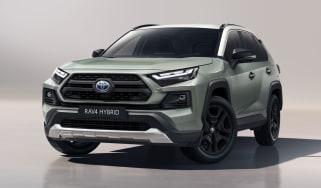 New 2022 Toyota RAV4 Adventure revealed
Top 10 best small estates 2021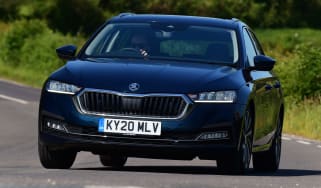 Top 10 best small estates 2021