Best free driving apps for your iPhone or Android phone
We recommend the best free apps to make driving easier and cheaper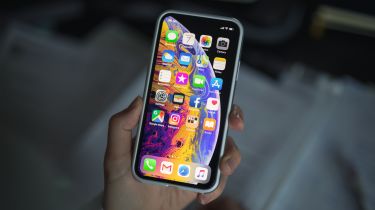 While many new cars come fitted with technology to make driving easier, such as sat nav or Apple CarPlay and Android Auto, some cars don't. If you're an owner of a car without this kind of tech and you use an Apple or Android smartphone instead, you can download a range of apps to make driving safer and easier. Do remember that it's illegal to touch your phone or sat nav while driving.
However, some of the best apps cost money. Most of the ones we've selected on this list are free and do the jobs just as well. So whether you're just trying to find the nearest parking space, or turn your phone into a dash cam, there is always something there to download for iOS and Android phones. Here's our pick of the best iPhone and Android apps.
Android Auto | Android
Android Auto is free to download and is primarily used as the interface between your phone and the infotainment system in your car. If your car doesn't have Android Auto, the app can still be used on your phone to simplify the screen if you want to be able to use some of the apps on your phone while driving. It allows you to switch between apps such as Spotify and Waze more easily and it'll even read out your text messages. The voice activation function works well too, which is important since it's illegal to touch your phone while driving. Click here for our in depth guide to Android Auto.
Driving an older car and wishing you had inbuilt sat nav? Wishing you could get from A-B with less stress? Waze is a free navigation app that uses data from its users to provide real-time updates and active traffic information to help you avoid congested routes. It's thought to be one of the most reliable and accurate third-party navigation apps. When it can't help you find an alternative to congested routes, it will at least be able to tell you how long you'll be delayed. Click here for our in depth guide to Waze.
Sat navs may have improved over the years, but they are large, expensive and take time to set up. Navmii allows you to have a full sat nav in your pocket, ready to go at the touch of a button, for free. Maps can be saved offline and because the app uses GPS you can search by street name while offline. An added bonus is that it includes celebrity voice tracks.
Speed Camera and Traffic iOS | Android
An extra pair of eyes on the road is always handy. The Speed Camera and Traffic app not only locates speed cameras, but also gives you live updates on police traps and radars in real time. Your speed is displayed with the limit for the road you are on, along with any upcoming changes in the limit.
Buying a new dash cam can be a bit of a minefield, given the amount of choice available and the range of prices. A handy alternative is the Smart Dash Cam app; it's free to download and transforms your phone into a dashcam. You can programme how long you'd like each recorded loop to last, so it doesn't take up too much memory. Even though it will need to be mounted high up on the windscreen to record the best view, you should still be able to use your phone's other functions via voice control while it's recording.
Partnership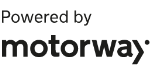 Need to sell your car?
Find your best offer from over 5,000+ dealers. It's that easy.
miGarage | iOS
Regular maintenance ensures that your car stays in good condition and won't break down on the road, but it's often easy to forget to do the most basic of car checks. This miGarage app allows you to enter your car details and sets reminders to check the engine oil, tyre pressures and much more. You can easily do these important checks yourself, but if you're unsure, make sure you read our basic car maintenance tips.
The AA app has everything you need in one place. There's a journey planner – although it's not as good as standalone ones – with live traffic updates and a fuel price checker showing the cheapest fuel in your area. If you break down, and you're member, you can alert the AA and it'll find your location – all through the app. Non-members can also use it, but some features may not work.
Electric vehicles are becoming increasingly popular, but it's often difficult to find somewhere to charge them. Plugshare is a largest charging-point locator app available. It can search hundreds of points around the country and will even tell you if it's the correct type for your car.
Are we nearly there yet? | iOS
This app helps to keep your child entertained on long journeys. It includes games like 'I Spy' and interesting trivia based on your route, and if they get bored of those, there are also loads of games and jokes to keep them happy.
Parkopedia is the world's largest parking app, making endless searches for parking a thing of the past. It locates the nearest available space and also give you directions as well as other information like parking costs. Parkopedia also works with Jaguars and Land Rovers fitted with the InControl infotainment system, so you can use it on your car's screen.
Fuelio | Android
Fuelio allows you to track your fuel consumption and between fill ups. You simply enter how much you've filled up by and your mileage reading and the app will use an algorithm to work out your fuel economy. After a couple of fill-ups, you'll be able to look back across your stats using easy-to-read charts and graphics. It even works with hybrid vehicles.
While Fuelio can tell you how much fuel you've used, we recommend downloading PetrolPrices to help you save money when it comes to buying it. You can use the PetrolPrices fuel finder to compare diesel, unleaded and premium unleaded fuel prices at either the cheapest stations or the nearest stations to you. You do have to sign up to become a member of the service but it's free. PetrolPrices claims the average member saves £200 a year on fuel by using the app.
Want more information on our favourite apps? Check out our best sat-nav apps and our best iPhone apps.
New 2024 Dacia Duster arrives – popular budget SUV enters its third generation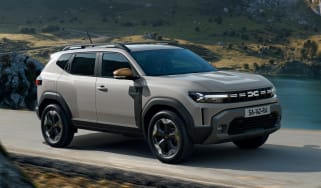 New 2024 Dacia Duster arrives – popular budget SUV enters its third generation
Best new car deals 2023: this week's top car offers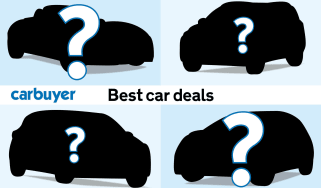 Best new car deals 2023: this week's top car offers
Top 10 best cars under £200 per month 2023/2024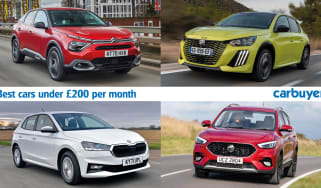 Top 10 best cars under £200 per month 2023/2024