Best iPhone apps
We look at the top 10 iPhone apps that make driving safer and more practical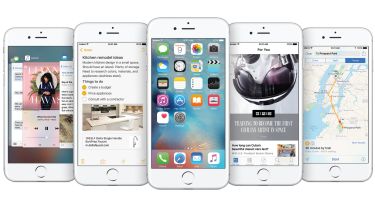 There's no shortage of iPhone apps out there: some good, some bad and some best avoided. So sorting through iTunes for the best apps can be tricky and time consuming.
So we've done the hard work for you, so read on to see our best iPhone apps available today.
CoPilot Premium UK and Ireland - £19.99
CoPilot is one of the most functional sat nav apps on the market. Undercutting much of its competition by £10, it still offers the same detailed maps and navigation. Simply enter your destination and CoPilot gives you detailed street by street directions. You can plan multiple stops on your route and maps are available in a 3D display. CoPilot comes with 12 months real time Active Traffic for free (to warn you of congestion on your route) and the app smart enough to take you around the delays.
Road Trip - £4.99
Road trip is an easy way to track your car's fuel economy, maintenance and expenses so you can see how you can save money on fuel. Put in the amount you've filled up and Road trip will display a wide range of statistics from your daily fuel spent to year estimations. Looking back across your figures you can save money on fuel by changing your driving to try and save every penny.
Navier HUD – Free
Navier HUD uses light from your smartphone's screen to project a route or your speed onto your windscreen. The projection is transparent, offering a clear view of the road ahead. You can even personalise it to what you want to be displayed including average speed and distance travelled placing them wherever you want on the screen.
RoadAR Smart - Free
Dash cameras are growing in popularity across the country but they cameras are often expensive. RoadAR Smart allows you to turn your phone into a dash cam for free - saving you the expense and the need to carry a second unit around. Recording your journey gives you that extra security that if anything should happen, you have it all on video as proof.
Parkopedia Iphone - Free
Parkopedia is the world's largest parking app, making searching for a parking space a thing of the past. It locates the nearest space and tells you if there are spaces using live updates. The app will give you directions as well as other information like prices. Parkopedia works with Jaguar and Land Rover models fitted with InControl so you can use it on your vehicles screen.
miGarage – Free
Regular maintenance ensures that your car stays in good condition and won't break down on the road, but it's often easy to forget to do the most basic of car checks. The miGarage app allows you to put in your car details and it sets reminders for you to check engine oil, tyre pressure and much more. You can easily do these important check-ups yourself but if you're unsure make sure you read our basic car maintenance tips.
Theory Test Bundle - £4.99
This app is a great tool if you're a learner driver preparing for your theory test. The Driver and Vehicle Standards Agency – which sets the questions for the actual theory test – created this app, so the questions are as close as possible to those you'll face on the day. The bundle covers every aspect of your theory test, including multiple choice, hazard perception and a copy of the Highway Code so you'll be fully prepared.
Cyclops - £2.99 a year
Keeping to the speed limit is the key to safe driving. Cyclops can show you the speed limit of the road you're on as well as your actual speed, helping you to stay safe on unfamiliar roads. Added bonuses include fixed and mobile speed camera alerts.
Plugshare - Free
Electric vehicles are becoming increasingly popular, but it's often difficult to find a place to charge them. Plugshare is a largest charging point locator app available. It will locate hundreds of points around the country and even tell you if they are the correct point for your car.
Are we nearly there yet? - Free Are we nearly there yet? Helps to keep your child entertained during those long journeys. With games like 'I spy' and interesting trivia based on your route, and they get bored of those, there's loads of games and jokes to keep them entertained.
Want more information on our favourite apps? Check out our best free apps and our best sat-nav apps.
Speed awareness course: how much does it cost, how long does it take and how do you do one online?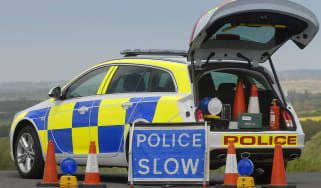 Speed awareness course: how much does it cost, how long does it take and how do you do one online?
Best new car deals 2022: this week's top car offers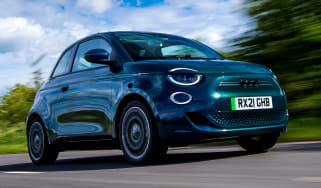 Best new car deals 2022: this week's top car offers
New car delivery times: how long will you have to wait?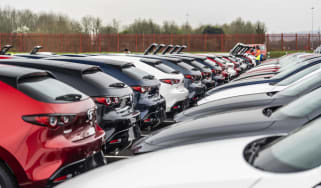 New car delivery times: how long will you have to wait?