Best sat-nav apps to buy 2020
Download one of these sat-nav apps for iPhone, Android or Windows phone and you should arrive in good time
The smartphone has changed how we interact with the world around us, and with sat nav apps are arguably one of their most useful features, helping us get around far more easily.
The most popular and highly rated sat-nav apps are responsive and clear, with simple menus and reliable routes to your destination. There are hundreds available for free and some you'll need to pay for, while many new phones even come with one or more navigation apps pre-installed.
Such is the choice of sat-nav apps, it can be difficult to know the good and bad points of each, along with the additional benefits of paying for an app from a well known brand like TomTom or Garmin.
The best portable sat-navs to buy: TomTom, Garmin & Mio
This guide should help: we've put the most popular free and paid sat-nav apps on test to find out their strengths and weaknesses, along with information on the devices they're compatible with.
Read on for our list of the best sat-nav apps...
Best sat-nav apps
TomTom GO review
Available on: iOS, AndroidPrice:Free for 50 miles per month, around £15 per yearRating: 5/5
TomTom's GO app has the best interface, with the rendering of some buildings in 3D only making it clearer. A side bar shows useful info such as nearby fuel stations and potential delays. The traffic alerts are impressive too.
The length of roadworks was correct to the yard, while the repetition of guidance at junctions and roundabouts was useful. The app is free for 50 miles a month, which is good if you only need it occasionally.
CoPilot review
Available on: iOS, AndroidPrice:Free seven-day trial, full EU maps around £25Rating: 4.5/5
The CoPilot has won in previous years but it's just edged out this time by the TomTom, which proved slightly more accurate overall. The CoPilot was quick to calculate a route, offering three options, and the one it chose automatically was the best because it avoided a street that's always bad for traffic.
Vocal instructions were always easy to understand and the repetition of street names is an excellent feature. A sidebar indicates any possible delays on the route, as well as the distance remaining to the destination.
HERE WeGo review
Available on: iOS, AndroidPrice: FreeRating: 4/5
The WeGo app is quick to load and easy to use. There's a good selection of routes given per destination, plus different ones depending on whether you're cycling, walking, driving or using public transport.
In the driving mode, the app flagged traffic well before we go to it and speed alerts were helpful. The voice guidance wasn't as strong as it was when we used the TomTom and CoPilot apps, so the WeGo app takes third.
Waze review
Available on: iOS, AndroidPrice: FreeRating: 4/5
The Waze app is much improved since we last tested it. When inputting a destination, it now asks if you need parking nearby, a nice little touch that's indicative of the thought behind the app. Waze is easy to use and instructions are well timed and clear.
The app seems to prefer quieter roads to save time but there are some occasions where the faster roads recommended by the TomTom GO app are actually faster. The best sat-nav apps are more accurate overall too.
Google Maps review
Available on: iOS, AndroidPrice: FreeRating: 4/5
Like the HERE app, Google Maps allows you to select a route according to your method of transport and it's generally very intuitive to use. Voice instructions and traffic alerts weren't as good as those in the TomTom and Co-Pilot apps, and the length of delays wasn't always accurate.
Download the Google Maps app for iOS
Download the Google Maps app for Android
GPS Navigation & Maps – Scout
Available on: iOS, AndroidPrice:Free, Traffic European maps around £10Rating: 3.5/5
The Scout app was a big surprise in this test. The design is clear, the menus are easy to use and the app consistently identified the best route of the several it offered. Instructions were spot on and alternative routes are found quickly if you take a wrong turn or deviate. Real-time traffic alerts cost £8 and you can add maps for other cities and countries at extra costs. The app uses off and online date to help keep data usage down on your mobile.
Download the Scout app for iOS
Download the Scout app for Android
Sygic Car Navigation
Available on: iOS, AndroidPrice: Free Premium trial for seven days, Europe & Russia lifetime premium & traffic & car connectivity around £46Rating: 3/5
Sygic has changed significantly since we last tested it and is now compatible with the infotainment systems on certain cars, meaning you can get sat-nav like instructions on the head unit in your car even if the car didn't come with it. The app gives instructions that are easy enough to follow but rivals are better designed; the Sygic map looks too busy and the voice guidance isn't the best here.
Offline Maps & Navigation
Available on: AndroidPrice: Free, Offline European maps & traffic around £23Rating: 3/5
The Offline Maps app uses TomTom's database and map accuracy is good. The design makes following the route easy although, like many sat-nav apps, the basic version doesn't have voice instructions. Upgrades range between £16 and £33. Offline Maps was beaten by TomTom and CoPilot when it came to traffic alerts and route selection.
Now see which options are best to spec on your new car. Is sat-nav one of them?
Best new car deals 2021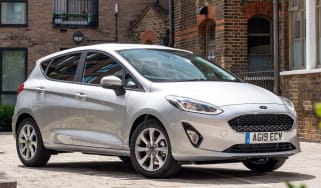 Best small SUVs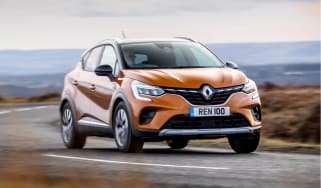 New Renault 5 electric car on sale by 2025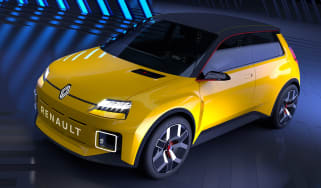 New Renault 5 electric car on sale by 2025