Best dashboard cam apps to buy 2020
If you don't want to fork out for a dash cam, your phone and a dashboard cam app can do the same job for almost no money
Portable sat-nav devices are facing major competition from smartphone apps, and the same is true of dash cams. As the quality of smartphone cameras and their ability to record in low light has improved, they can make a compelling alternative.
Importantly, the apps needed to get your smartphone working as a dash cam are often free, or cost just a few pounds, making them far cheaper than a standalone camera. You may even have an old phone that's recently gone out of contract that you could convert into a dash cam.
But there are disadvantages, too: it might not be particularly convenient to fix your smartphone to the dashboard or windscreen for every trip, particularly if it's a larger device or requires its own power supply.
Even more importantly, if you're fitting a dash cam to qualify for a discount from your insurance company, not all of them will accept a smartphone app dash cam.
If you still want to give a dash cam app a whirl, we've thoroughly tested eight to find out which is the best.
How we tested them
Because we used the same smartphones throughout the test, the video quality was identical, so we concentrated our assessment on the user interface. The app's performance and features were crucial, from making the recording to reviewing its footage at home. Lastly, each dashboard cam app was then judged against its price.
Verdict
We put the RoadAR Smart top thanks to its slick interface and neat features that are easy to use. The Navmii AI and Smart Dashcam Pro also performed well, but couldn't quite match the clever touches that set our winner apart.
RoadAR Smart Dashcam review
Available for: Android, iOS
Price: Free (£1.99 to upgrade)
Rating: 5 stars
Despite tricky instructions, this app is a clear winner. It boasts clever features such as traffic sign recognition, speed camera alerts and impact detection. It also has a GPS stamp. It's worth noting, however, that the speed camera warnings are dependent on the network connection of all users so it can recognise the location. We passed several cameras with no pre-warning, so it's not a reliable tool.
Once you're ready to look at the recorded footage, the video is good quality. The files are also coded with the time and location, which is really handy if you need to know when and where an incident took place. Unlike other apps on our list, the RoadAR Smart doesn't feature ads on the screen, which means there's little need to upgrade from a free subscription.
Navmii AI Dashcam review
Available on: Android, iOS
Price: Free
Rating: 4 stars
This app isn't just a dash cam because it also has forward-collision alert and traffic-sign recognition. It did quite a good job of flagging up speed limits but the alert for potential collisions kept going off unnecessarily, so it quickly became irritating.
The interface was good, with plenty of options, but we had trouble swapping the recording to portrait mode and the GPS wasn't as accurate as our winner's.
Smart Dashcam Pro review
Available for: Android, iOS
Price: Free (ad-free approx 80p per month)
Rating: 3 stars
Partnership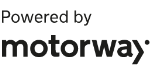 Need to sell your car?
Find your best offer from over 5,000+ dealers. It's that easy.
One of the best features about this app is the fact it only records if the sensors in your phone detects an incident is about to occur. This means you won't have to wade through hours of video looking for specific footage.
The Smart is also able to turn off its own screen, helping to save power; this is especially useful if you're unable to plug your phone in to charge. The recorded footage is also decent too, though you'll need to have a play around with the settings. As a free-to-download app, it's funded by banner ads on the screen. If they bother you, you can upgrade via subscription for $0.99/month (approximately 80p).
Car Cam review
Available for: iOS
Price: Free (£1.99 to upgrade)
Rating: 3 stars
If you're looking for an app that will simply record good-quality footage, then you'll want to consider this one. It's simple to use and doesn't come with any additional features such as GPS tracking or speed data; all you'll get is the date and time the footage was recorded. This means your smartphone won't lose too much of its battery life to the app. You can also record in portrait or landscape mode.
Like the Smart Dashcam Pro above, ads do appear on the screen but you can eliminate these by paying a one-off cost of £1.99, rather than a monthly subscription fee. It doesn't offer much in terms of gadgetry but what it can do, it does well.
Aviva Drive review
Available for: Android, iOS
Price: Free
Rating: 3 stars
This app was designed by Aviva specifically for its customers but it can be downloaded and used by anyone. Although it's basic, it could actually save you money.
Unlike the other apps, the Aviva Drive, which features impact detection, is extremely useful when it comes to directly lowering insurance premiums. It actually measures and monitors the style of your driving for more than 200 miles and if it determines that you're what it considers to be a safe driver, you will be offered a discount on your premium. This means that the dash cam can be used to support any insurance claims you may face, taking away stress and worry.
IPCCamsoft Smart Dash CAM review
Available for: Android, iOS
Price: Free
Rating: 2 stars
While this app promises a lot in the way of features, we actually struggled to use many of them. During our test, the menus appeared blank during the setup stage and we were unable to return to those menus late on.
That said, it did a reasonably good job at being a simple dash cam, though the image was quite fuzzy than other apps on this list. It's free to download and use, however, but there isn't the option to upgrade to remove the pesky ads.
Dashcam 2 review
Available for: iOS
Price: Free
Rating: 2 stars
Like the best apps on our list, DashCam 2 was nice and easy to use thanks to clear menus. Your journeys are tracked with a Google Maps icon, which shows your speed and location on a map, but oddly you can't use Google Maps within the app itself.
Reviewing footage is a bit tricky and you can't run DashCam 2 in the background while using a sat-nav or music app. We like the option to record in 4K but this will of course require a newer and more expensive smartphone with a camera that can film at that resolution, and the resulting files will be bigger.
Dashcam – Car Crash Recorder review
Available for: iOS
Price: Free (£4.99 ad-free)
Rating: 2 stars
This was quite a tricky and frustrating app to use. The biggest issues are the fact that footage can only be saved in 720p, which is much lower quality in comparison to the other apps on our list, and the impact sensors had to be calibrated.
The most annoying issue, however, was the inability to prevent pop-ups asking us to rate or upgrade the app. These messages appeared every few seconds, making it almost impossible to use. Obviously the app is keen to get users to upgrade to the paid subscription as soon as possible but it's unlikely anyone will want to pay £4.99 before testing the app's features.