Best sat navs to buy 2021
We list the best portable sat-nav systems to help steer you through traffic jams and get you to your destination
Although most modern cars now have sat nav fitted when the car is built, there's still a huge market for standalone sat navs among drivers of older cars or those who simply prefer the familiarity of a particular system.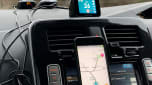 Best speed-camera locators to buy
The latest sat navs offer more than simple navigation and can now provide speed-camera alerts and a wi-fi hotspot, plus smartphone connectivity. You can, of course, opt for a smartphone app but these often rely on your mobile phone data, meaning they'll eat into your date allowance and may not be as reliable as a standalone device. You can also buy specific units for use on motorcycles, which we have reviewed towards the bottom of the page.
Price points vary depending on the brand you choose and the functionality you want. Even leading names such as Garmin and TomTom offer cheaper units alongside their pricier top-range kits, but you should expect to spend at least £100 on a good quality model.
The latest models are also equipped with live traffic data functionality, which means they won't simply take you via the most direct route but will detect traffic jams to prevent you from wasting time stuck on congested roads.
Sat-nav postcode accuracy
With so many sat-nav systems available online, often for temptingly low prices, it's worth being wary of just how suitable they are for UK road users. Many motorists rely on entering an end destination as a postcode, which is usually a quick and easy procedure.
However, not every sat nav supports the British seven-character alphanumeric postcode system. There are still some units out there that only allow European-style five-character postcodes. As this will only allow you to enter the first two letters and three numbers of a UK postcode, it won't define the location quite so precisely. If you're likely to use postcode input, ensure your potential purchase supports it.
Motorway assistance
Many sat navs can display invaluable guidance on what motorway lane to be in, either with a set of coloured arrows or a graphical representation of the junction ahead. It can really help avoid stress and mistakes if you know which lane to be in, especially if there's a complicated road layout ahead or you're driving abroad.
Lifetime map updates – UK, Europe or world?
Some sat-nav devices may appear more expensive than you'd expect, but if they include lifetime mapping updates, it could be a good investment, as you're less likely to have to replace it in a few years time.
Roads are constantly changing, so it's very important to consider the expense and ease of updating maps. Not only can the road layout itself be adapted, but speed limits, speed cameras, amenities and points of interest can be out of date within just a few years, so it's worth considering if the charge for updates is something you are happy to budget for.
Often the best approach is to spend a bit more up-front for a sat nav with free updates.
Live traffic updates
Even when you drive a well trodden route, a sat nav can still be very useful if it features live traffic updates. By monitoring data from Highways Agency sensors and private companies such as INRIX, sat-nav devices can alert you to problems on your trip and even change your route to get you to your destination with the least possible delay.
Partnership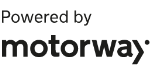 Need to sell your car?
Find your best offer from over 5,000+ dealers. It's that easy.
It's important to note, however, some sat navs can do this independently, while some need to be connected to your smartphone and use its data connection to download information.
In fact, this is an area where smartphone apps can have an advantage over traditional standalone units. Popular apps like WAZE create a community of users who share information to build an accurate picture of traffic in real time. Not only that, but users can also report a range of safety issues – like a broken-down car stopped in the road – to alert others to proceed with caution.
Many cars now come equipped with Apple Carplay and Android Auto technology. These allow a more advanced smartphone integration, and can display Google Maps. This is considered by many to be the gold standard as it uses real-time mapping for incredibly accurate traffic alerts and sensible rerouting.
How we tested them
To discover which is worthy of your cash, we used a standard route comprising a mix of busy city streets and faster A-roads. The key to success was clear mapping and simple voice commands. We also looked for timely traffic-jam advice and clever shortcuts with the live devices, including speed camera alerts. Price was the final factor.
Our top sat-nav picks
Live devices
Garmin DriveSmart 65
Price: £229.99
Screen size: 6.95 inches
Rating: 5 stars
Although the Garmin's screen is slightly smaller than that of a TomTom's, the display almost fills the entire device, meaning the design is much neater. Having a smaller screen isn't always a shortfall either; on cars with smaller windscreens, for example, you'll be thankful for a compact device that doesn't obscure your view. Owners of older used cars that don't have built-in Bluetooth connectivity will find the DriveSmart's ability to make hands-free calls useful too.
The Garmin device also uses WiFi to update its information, like maps and speed camera alerts, and to provide you with live traffic data, such as congestion caused by roadworks or an accident. This functionality also enables it to connect to a wireless reversing camera, should you want one. We found entering destinations was easier than with the TomTom Go Discover further down the list, and the voice activation worked well with minimal misunderstanding. Being £50 cheaper than our favourite TomTom, the Garmin is a clear winner.
Garmin DriveLuxe 51 LMT-D
Price: Around £329.99
Coverage/updates: Europe and North America/free
Rating: 4/5
What the five-inch Garmin lacks in screen size, it makes up for with an upmarket feel, thanks to a metal body and easy-to-used magnetic mount. More importantly, it has a great menu and is intuitive. It's more responsive than the TomTom and the address inputs were the easiest on test.
The Garmin picked ideal routes, but didn't provide as many traffic-jam alerts as the TomTom, and its time of arrival wasn't quite as accurate, either. The clear map layout was slightly at odds with the cluttered general screen layout, however the voice guidance was the best here, and wi-fi for wireless updates and phone connectivity impressed, too.
TomTom Go Discover
Price: £279.99
Screen size: Seven inches
Rating: 3.5 stars
TomTom has always been top of its game when it comes to offering the latest gadgetry and this rings true for the new Go Discover model. To ensure it's updated with all the latest info, including new roads and even fuel prices, you can connect the device to your phone via Bluetooth or WiFi.
There's a handy vertical strip on the right-hand side of the screen, which shows useful information for your journey, including speed cameras, junctions and fuel stations or charging points, depending on the car you drive. It also boasts a clever feature when driving in an average-speed zone; the vertical bar will become a speed monitor, alerting you if you're going to exceed the average speed limit over the distance of the restriction so you can avoid a speeding fine.
Garmin Drive 52 & Live Traffic
Price: £119.99
Rating: 3.5 stars
The smaller, five-inch Garmin unit is equipped with many of the features used by our winner, the pricier 65 model. If you're looking for a well-specced sat nav that has a value-for-money price tag that's easy to use, then the 52 is well worth considering.
It provides decent traffic alerts, although the more expensive Garmin and TomTom devices were more accurate during our test and offered better alternative routes to avoid congestion. Although relatively small, the map display was easy to follow and the voice instructions were clear. It even highlights 'danger zone' warnings when approaching schools and speed cameras, for example.
Garmin DriveSmart 51 LMT-S
Price: Around £190
Rating: 3.5 stars
The DriveSmart 51 doesn't come with pre-installed traffic updates, which means you won't need to worry about information being out of date. Instead, users need to pair their phone with the device in order to receive all the latest traffic data. Some, however, may find this a bit of a faff if they use their device on a daily basis.
In terms of usability, the DriveSmart 51 was easy to use and the menu was simple to navigate. It also comes with Real Directions instructions. It's sleek too, thanks to the decent-sized display screen.
Mio Spirit 8670 LM
Price: Around £160
Coverage/updates: Europe/free
Rating: 3 stars
The 6.2-inch Mio is not only the biggest of the three live devices we tested, but the cheapest by some margin – plus it has lifetime map and traffic updates. Although the menus are easy to use, the touchscreen wasn't as responsive as the TomTom or Garmin. The Mio is geared towards trucks as well as cars, so occasionally it provided routes using busier roads.
Frustratingly, these were often congested at peak times, making the journeys longer and both the other live devices here picked smarter routes around traffic. The traffic alerts, which were shown displayed the exact type and delay of the traffic. The screen wasn't as clear as the others either, and while instructions were accurate, it was the last to alert us of an oncoming turn.
Non-live devices
Garmin Drive 51 LMT-S
Price: Around £120
Coverage/updates: UK & Ireland/free
Rating: 5/5
In the battle of the non-live devices, the TomTom Start 52 had the better map interface, but the Garmin Drive 51 was simpler to use. Not only that, but the touchscreen was a little more responsive. On the road, Garmin's Real Directions voice guidance was very good, giving clear turn-by-turn instructions aided by the use of landmarks, traffic lights and buildings as direction cues.
Repeated instructions before a manoeuvre were helpful and it provided alerts to speed cameras, sharp bends and other hazards. The ability to link your phone to get traffic alerts capped off an impressive performance.
TomTom Start 52
Price: Around £120
Coverage/updates: UK Lifetime Maps
Rating: 4/5
The TomTom Start 52 is easy to install thanks to a sleek mounting. Once there, it's easy to navigate thanks to simple and familiar menus and a responsive screen. On the move, directions were accurate, and the map layout was easier to read than the Drive 51's.
A sidebar shows the distance to your destination as well as a variety of waypoints in an uncluttered format. Voice commands impressed, although the Garmin's were better timed. You get three months' free speed-camera alerts, after which you have to pay.
Mio Spirit 5400 LM
Price: Around £100
Coverage/updates: Europe/free
Rating: 2/5
As the cheapest on our list, the Mio Spirit 5400 LM is a sat nav that features only the bare basics. Its 4.3-inch screen is notably slower to respond and lower res than that of the Garmin or TomTom units on our list. It was also difficult to see in the daylight, with the screen suffering from glare in direct sunlight.
Rather than avoid congestion, we found the 5400 LM often led us to busy main roads and subsequent traffic jams at peak times. It does show you your estimated time of arrival and the distance to the destination but its speed camera alerts were hit and miss, so can't really be relied upon.
Best motorbike sat-navs
TomTom Rider 550 Premium Pack
Price: Around £500
Rating: 5/5
Although it's priced from £399.99, the Rider 550 can be purchased with a Premium Pack, which adds £100 to the overall cost. The pack adds a car mount and an anti-theft kit, specifically for the bike version.
Another reason it comes with a hefty price tag is because it features TomTom's Lifetime World maps and is equipped with built-in WiFi, so it receives over-the-air updates. As a TomTom, the display is crisp with easy-to-follow instructions and its handy sidebar will notify you of speed cameras and live traffic jams. Given it's mounted to a bike, buyers will want to ensure their sat-nav device is durable and weather resistant, and the TomTom is protected by a strong outer casing. Riders often seek fun, windy roads with picturesque views over motorways and, during our test, the TomTom was clever in selecting routes to meet those needs.
Garmin Zumo 396 LMT-S
Price: Around £350
Rating: 4/5
Although cheaper, the Garmin is equipped with several of the features found in the pricier TomTom above. It boasts an impressive array of route choices when searching through the 'Adventurous Routing' feature and we were able to choose between twisty and hilly routes.
Like the TomTom, it has built-in WiFi, making updates quick and easy. However, users have to pair their phone with the Zumo 396 in order to receive traffic and map updates. We found that TomTom's were better and more precise. It was easy to read and follow from a rider's perspective, however, and can also answer phone calls while on the move.
Click here to read our guides to the Best car tyres and Best steering wheel locks to buy in 2021.
Tesla Cybertruck finally delivered: specs, prices and UK availability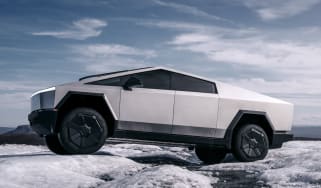 Tesla Cybertruck finally delivered: specs, prices and UK availability
Engine management light: top 5 causes of amber engine warning light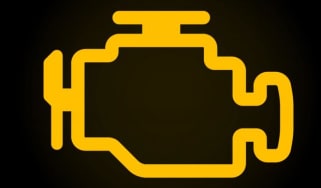 Engine management light: top 5 causes of amber engine warning light
Best new car deals 2023: this week's top car offers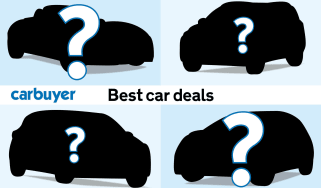 Best new car deals 2023: this week's top car offers