Lexus NX SUV review
"The Lexus NX is a smooth SUV and the new plug-in hybrid version has appeal as a company car"
Pros
Spacious
Infotainment
40-mile electric range
Cons
Engine refinement
NX 450h+ is expensive
14-inch screen isn't standard
The first-generation Lexus NX didn't really grab much attention but it went down a storm with owners, finishing 13th in our 2021 Driver Power satisfaction survey - despite being seven years old. Lexus will be hoping its all-new replacement proves just as well-loved, and that buyers opt for it over rivals including the Audi Q5, BMW X3 and Mercedes GLC.
Current owners are unlikely to be put off by the styling, as the new NX looks broadly similar to the old one. The daytime running lights are now contained within the headlights and some of the fussy details of the old model have been smoothed out. A new light bar connects the brake light clusters, which get new light signatures to stand out at night.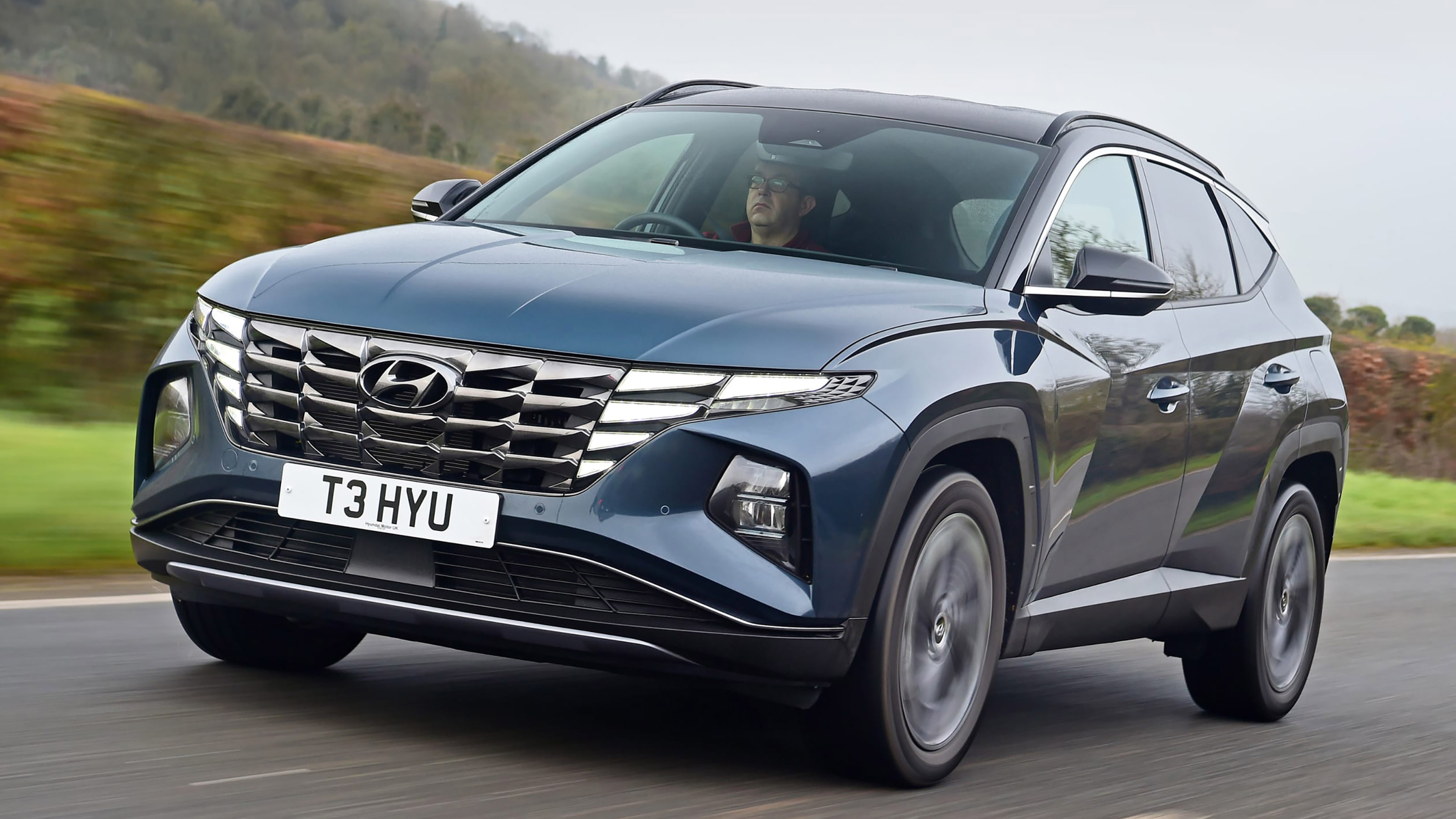 Top 10 best hybrid family cars 2022
It's certainly deserving of buyers' attention, particularly in 450h+ guise, which is Lexus' first plug-in hybrid model. Sharing its powertrain with the Toyota RAV4 PHEV, the NX has an electric range of up to 40 miles, for an official economy figure of over 300mpg and CO2 emissions from 21g/km - efficiency figures most of its rivals can't match.
The combination of a 2.5-litre petrol engine and two electric motors also gives the 450h+ 302bhp, for an impressive turn of speed with the security of all-wheel drive. Even in electric mode, the motors can get the NX off the line at a decent pace, and the transition between petrol and electric power is virtually seamless. Crucially, the NX is also very comfortable on typical British roads and can travel serenely on electric power at speeds up to 83mph.
More reviews
In-depth reviews
A hybrid 350h is also offered, costing almost £10,000 less to buy and returning up to 47mpg. This version is likely to be the most popular with private buyers and those without access to a home charger, while company-car drivers will benefit from the plug-in hybrid's low tax costs.
The NX has also grown by 20mm in length, with 30mm extra between the front and rear wheels giving shorter overhangs for a sportier look. This has also boosted interior space, not only for passengers but also for luggage. Its 545-litre boot (for both the 350h and 450h+) is larger than most rivals, but both versions of the NX can only tow up to 1,500kg, which is slightly less than most diesel SUVs of a similar size.
There are big changes for the dashboard, which features the new Lexus Link Pro infotainment system. With a larger central touchscreen, this is far more intuitive to use than the fiddly setup in its predecessor, particularly thanks to the arrival of Apple CarPlay and Android Auto.
There's no such thing as a poorly equipped Lexus NX, as even the least expensive version features heated front seats, adaptive cruise control and a reversing camera. It's a shame, however, that you need to upgrade to the Premium Plus pack to get the big infotainment screen you see in our pictures. Buyers can also upgrade to Takumi and F Sport models, each with more equipment than the standard specification.
The Lexus NX has seen some major improvements for its second generation, with a much better interior, more space and the addition of a competitive plug-in hybrid powertrain in the 450h+. It's expensive, but no more so than rivals from the likes of BMW, Mercedes and Volvo, and the PHEV will appeal to company-car drivers. For private buyers, the more affordable 350h is still likely to hold plenty of appeal – especially if they're existing Lexus NX owners.
Prospective NX buyers can be reassured by the brand's strong finish in our annual Driver Power survey, where despite Lexus slipping to 10th spot, only 10% of owners reported a fault in the first year - a much lower figure than any of its competitors. Equally reassuring is the NX's safety. When the model was crash tested by Euro NCAP in early 2022 it scored a maximum five-star rating. It was rated highly in all areas, with the standout being the 91% rating in the safety assist category.