Future Lexus F Performance cars could be electrified
Lexus weighs up electrified options for future sports cars and SUVs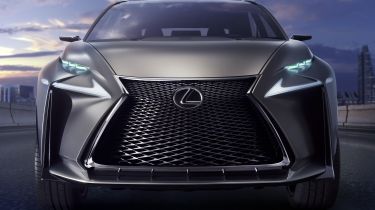 Lexus' president says the brand's F performance sub-brand could embrace electric power in future models, possibly extending to an electrified hybrid Lexus F GT.
So far, F performance versions of the Lexus IS saloon, the RC coupe and the Lexus GS saloon have all used a petrol V8 engine, but it looks increasingly likely that this will change. Yoshihiro Sawa, President of Lexus, told Carbuyer that F Performance will play an ever more important role in the company's future and let slip that a flagship F GT could be on the cards:
"F is very important; with F we have to think of our own original way," said Sawa, visiting the Goodwood Festival of Speed for the first time. "One solution could be a pure F GT car, which could be a hybrid with an electric motor and a strong engine, giving a different kind of drive feel. We don't stick to V8, V10, twin-turbocharged; they're important but we're looking at the future. We'd like to find a way to connect to the next era."
"I think that now, we're in a transitional period. At this moment people say EVs are trendy but three years later, who knows? People like the sound, the dynamics [of combustion engines]. I think we cannot stick to the one solution when it comes to providing emotion."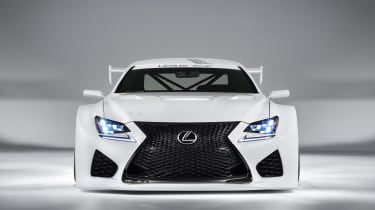 It's no secret that Lexus would like its F badge to gain a following like that of BMW's M division and Mercedes-AMG; the Lexus RC-F GT3's participation in international motorsport is just one step the brand has taken to build up a stronger emotional connection with buyers. However, Sawa stopped short of confirming whether Lexus would benefit from 2019's new Toyota Supra coupe that has been developed in cooperation with BMW. Could a driver-focused Lexus version be in the pipeline? "I can't speak about that," he stated.
It's clear that the Japanese brand's SUVs, including the Lexus UX which is designed with urban use in mind, are obvious candidates for emissions-lowering electrified powertrains. However, if there was sufficient customer demand, it would make sense to bring electric power to the F performance brand as well. The question is, which will come first?
Best luxury cars you can buy today
Sawa explained: "Akio Toyoda [boss of Toyota] wants to provide the freedom of mobility everywhere – not just in the city but also in the jungle, or the desert. We can look to EV but also hybrid, plug-in hybrid, fuel cell and normal petrol engines also…. We will introduce an EV but on top of that we're searching to decide which kind of EV will be lovable. It needs to have a luxury feeling too, because that is expected by our customers."
Sawa also expressed confidence in the public's perception of its products, and defended the divisive nature of the brand's styling – including the controversial 'spindle grille' front end.
"Some people really love the spindle grille," he said, "and some people don't like it at all. That's okay. The rate of our sales growth has gone up since we introduced the spindle grille so while we know that some potential buyers don't like it, many more are coming into our brand."