BMW X3 SUV review
"The latest BMW X3 blends comfort, technology and real driver appeal in a very well rounded package"
Pros
Excellent handling
Plenty of space
Classy interior
Cons
Expensive
Five seats only
No two-wheel-drive option
After the big sales success of the BMW X5, it came as no surprise that a smaller, more affordable model would follow soon after. The BMW X3 has mirrored its bigger brother's popularity since 2003. But while the first generation felt like a bit of a compromise, the latest model is a thoroughly sophisticated car.
It needs to be. Not only does it have to face the Audi Q5, Alfa Romeo Stelvio, Mercedes GLC and Volvo XC60, but also the Jaguar F-Pace, Porsche Macan and Range Rover Velar. What's more, as BMW models usually follow a seven-year production cycle, we can expect the latest X3 to still be with us in the mid-2020s. BMW really needed to get this important model right.
A significant facelift in late 2021 also helped the X3 stay competitive with its recently-updated German and Swedish SUV rivals. It was given a fresh look, revised petrol and diesel engines which now all feature mild-hybrid technology, and an updated interior with an improved infotainment system and BMW's latest generation iDrive software.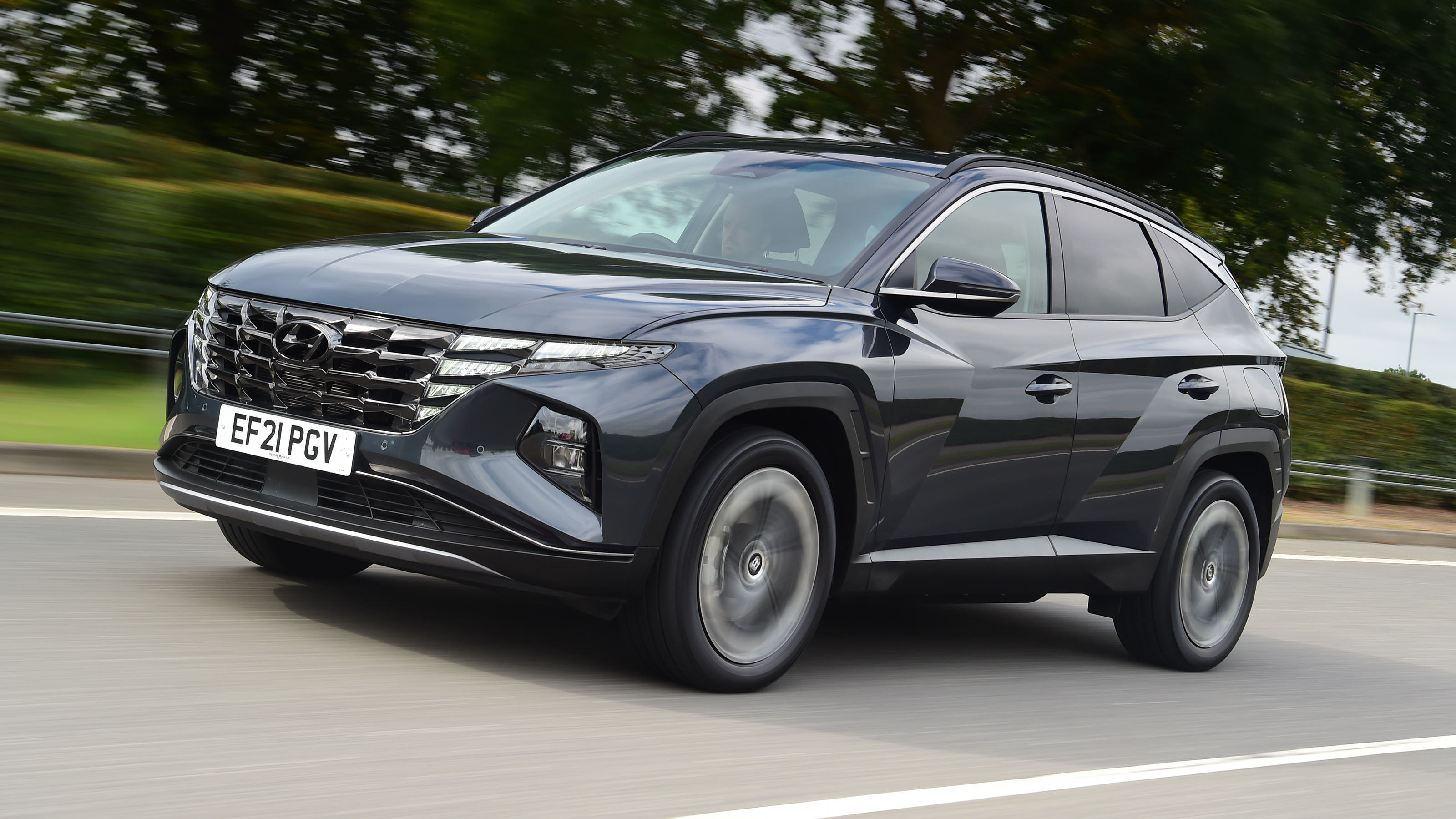 Top 10 best 4x4s and SUVs 2022
One thing that's clear is BMW hasn't taken many risks when it comes to style. The X3 looks exactly as you'd expect the brand's middleweight SUV to look. The trademark double-kidney grille has become more rounded and pronounced, but even the facelifted version isn't as extreme in this respect as the BMW 4 Series. The headlamps have an aggressive, swept-forward look and the body contours are more expressive than those on the previous model, but it's still very easily identified as an X3, without stepping on the style-conscious toes of its smaller sibling, the BMW X1.
Nor is the interior treatment particularly bold, but strong overtones of the latest BMW 3 Series saloon are very welcome. The dashboard is sleek, smart looking, well arranged and assembled beautifully out of first-class materials. In fact, it has the Volvo XC60 beaten for upmarket appeal.
It's not only range-topping examples that look and feel the part inside, either. Every model has faux leather upholstery and interior surfaces that are soft to the touch, with gloss-black or aluminium accents to add visual interest. Equipment is generous, too – xLine and M Sport trims all come with an iDrive infotainment system that incorporates BMW Live Cockpit Plus digital instruments and a reversing camera, while LED headlights and 19-inch alloy wheels are standard too.
The 2.0-litre petrol 20i opens the range, with the 20d and 3.0-litre 30d serving diesel tastes, the latter boasting 282bhp. There are two M Performance models: the 335bhp M40d, and the M40i with a 3.0-litre turbocharged petrol engine that develops 355bhp. That gets the car from 0-62mph in under five seconds, which makes it a direct rival for the similarly fast, and similarly priced, Audi SQ5. We've reviewed the all-electric iX3 version separately, and there's a plug-in hybrid X3 xDrive30e that's tempting for company car drivers and private buyers alike, thanks to its low emissions, and the fact it's similar in price to the xDrive30d diesel.
The X3 uses the same mechanical architecture as the BMW 5 Series and an eight-speed automatic gearbox is standard across the range. Unlike the X1, every X3 has xDrive four-wheel drive, giving it fairly impressive off-road abilities. It's not a car you'd take on safari, but will easily cope with a wet field or greasy boat slipway.
Better than how it performs off-road, though, is how it feels back on it. The X3 is a fairly bulky car, but doesn't trail BMW saloons by far when it comes to agility, with secure handling and impressive resistance to body lean. It's very smooth in its softest suspension setting, but can also be enjoyable to drive on challenging roads, even if it doesn't feel quite as rewarding as the Jaguar F-Pace for pure fun.
The biggest sticking point is that BMW has effectively moved the X3 upmarket by increasing the entry-level price compared with earlier models. More equipment justifies this to some extent, but it does mean the range doesn't overlap with the X1 and X2 (along with SUVs from non-premium manufacturers) as much, so X3 ownership may now represent a bit of a financial leap for some.
Those who can afford a BMW X3 won't be disappointed. It's a great SUV to drive and travel in, has a strong safety rating and families will find it practical. However, BMW's owner satisfaction is currently among the weakest of the German brands according to our Driver Power survey. Overall, though, this is one of the best big SUVs you can buy, particularly if you're a keen driver.