X3 vs Q5 vs GLC vs XC60 vs Tiguan
There's plenty of mid-size SUV choice, but does Volkswagen, Volvo, Mercedes, BMW or Audi make the most practical machine?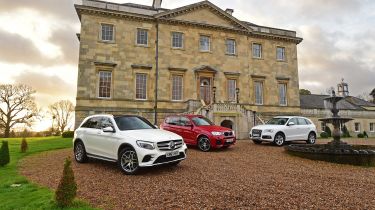 Not only are premium SUVs fashionable, but they make shrewd purchases, too. Among the most sought-after cars on the road, they're not only highly appealing when brand new in the showroom, but after a few years on the road, too.
This means you'll find a ready buyer when you've finished with your premium SUV, and its healthy used value means PCP financing tends to work rather well, too – the higher a car's secondhand value, the smaller the figure you need to finance over two, three or four years. This is one of the main advantages that cars like the Audi Q5, BMW X3 and Mercedes GLC have going for them.
Another is size. These cars have all the SUV style and street presence you could want, but are still a manageable size compared their full-size counterparts like the BMW X5 and Audi Q7. Yet, despite their more compact dimensions, they don't skimp on interior space, and you'll find a very similar standard and optional equipment list on these as on their bigger, more expensive stablemates.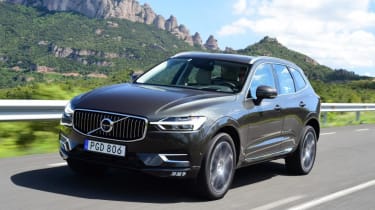 It's also worth remembering that Audi, BMW and Mercedes don't have the scene sewn up. Volvo has proven worthy of being mentioned in the same breath as established premium brands and the XC60 is a genuinely world-class mid-size SUV, with smart, interesting looks and an interior that stuns with thoughtful Scandinavian design.
Flying the value flag is Volkswagen. The 'other' German company makes no claims to 'premium' status, but the Tiguan's quality punches way beyond its reasonable price tag. It might not carry the prestige of the Audi, but the gap is quickly narrowing and the the Tiguan's smart looks are more than capable of turning heads.
This leaves the BMW X3 as the sportiest and most fun to drive, while the Mercedes GLC is arguably the most indulgent for driver and passenger comfort. The classy Audi has unbeatable interior build quality, and few can deny its smooth, simple exterior looks the part. So, each of our five contenders has plenty of appeal, but which is best at taking on the nitty-gritty of family life?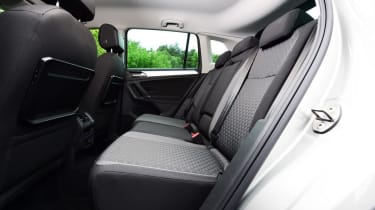 Practicality
None of the five will struggle to accomodate a family of five, but the BMW wins for headroom and legroom. Three adults can sit across the rear bench with just a little shoulder contact, but it has to be said that it's far more comfy for four.
None have a centre rear seat that's as accommodating as the two outer positions and the Audi in particular is plagued by a deep centre tunnel that houses the drive to the rear wheels – robbing the centre occupant's foot space. The Volkswagen feels more spacious than the Mercedes, despite being a little smaller overall. Front-seat space, meanwhile, isn't at a premium in any of the five. Parents of very young children might find rear-seat access in the Volvo a little tight, though – the door openings are a bit narrower than usual and this might prove troublesome when installing or removing a child seat.
Partnership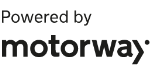 Need to sell your car?
Find your best offer from over 5,000+ dealers. It's that easy.
All five cars have generous interior storage, with plenty of cubbies for items a family will need close to hand on a long journey. Oddly, though, the front-seat occupants are more generously catered for than those in the back.
The Tiguan has the most thoughtfully designed interior of all, with door bins that will each hold a 1.5-litre drinks bottle and a centre console that'll take another two one-litre bottles. It also has a handy, flock-lined compartment at the top of the dashboard for a pair of sunglasses, and the rubber-lined compartment lower down is ideal for potentially fragile items like mobile phones. The Audi shows almost as much attention to detail when it comes to interior storage, but actual capacity isn't quite so generous.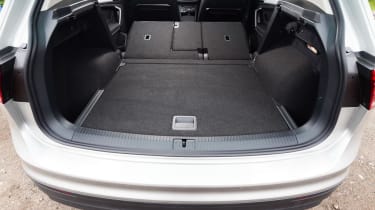 The Volkswagen takes another – perhaps unexpected – victory in the field of luggage capacity. Despite its relatively compact stature, its 615-litre boot is slightly more generous than the 610-litre Audi's, and the latter shrinks to 550 litres with its rear seats slid backwards to maximise legroom. The smallest boot belongs to the Volvo, but its 505-litre space is at least flat, wide and easy to use.
All five gain considerably more space when the rear seats are folded out of use, and here the Volkswagen maintains its lead. It offers 1,655 litres of space in total, compared to a less useful 1,432 litres for the Volvo. All three others can muster 1,550 litres. None have an awkward lip to lift heavy items over, and all can be ordered with hands-free tailgate opening.
Petrol fuel economy
Unlike other types of car, mid-size SUVs don't tend to offer a straight choice between petrol and diesel engines. Of the five cars here, only the Tiguan offers a small, economical petrol engine: a turbocharged 1.4-litre that's very well suited to short, urban journeys. The most powerful 148bhp version is also the most economical, returning 49.6mpg, and is more relaxing on long journeys than the 47.1mpg 123bhp model.
Volvo offers a petrol XC60 in the form of the plug-in hybrid T8. Its low claimed emissions make it an attractive proposition for company-car users – its Benefit-in-Kind (BiK) tax rating is just 9%. However, unlike the 1.4-litre Volkswagen, the T8 is at the top of the XC60 range, and therefore rather pricey to buy. Private buyers might also find its claimed 134.5mpg fuel economy hard to realise, unless almost all of your journeys are short, urban routes, and you keep the battery fully charged to achieve its claimed 28-mile all-electric range.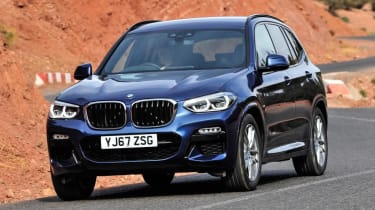 There are petrol versions of the BMW X3 and Mercedes GLC, but they're performance models. The 355bhp X3 M40i is very fast, but will only return 34.4mpg – closely matching the Mercedes-AMG GLC 43, which uses a similar 3.0-litre petrol engine. The less powerful GLE 250 still boasts 208bhp, and returns a claimed 43.5mpg.
Audi offers a 2.0-litre petrol engine for the Q5 and its claimed 46.5mpg makes it a sensible choice for families who need something a little bigger than the Tiguan, but who only make occasional long journeys. As with all petrol engines, it's well suited to brief urban journeys like shopping trips and the school run.
Diesel fuel economy
All five SUVs offer at least one 2.0-litre diesel and the Volkswagen's returns the best fuel economy at 60.1mpg – partly because the Tiguan is slightly smaller and lighter than the other cars assembled here. This 148bhp engine is no less economical than the 113bhp version and the extra power makes it more flexible and relaxing to drive. Of the five, the Tiguan is the most attractive diesel for company-car users, too – 123g/km of CO2 means a BiK rating of 26%.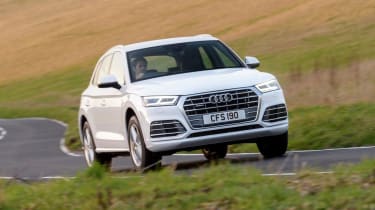 The Audi, BMW and Mercedes all offer 2.0-litre diesel engines that return an identical 56.5mpg fuel-economy figure and occupy the 27 or 28% BiK bracket depending on the size of wheels fitted. The Volvo, meanwhile, returns a slightly lower 54.3mpg figure when fitted with its least powerful diesel engine.
More powerful engines are also available. While Volvo and Volkswagen only offer uprated versions of the their four-cylinder 2.0-litre engines, BMW, Audi and Mercedes also offer smooth 3.0-litre, six-cylinder options. Of these, the X3 30d promises the best fuel economy, at 49.6mpg. A CO2 figure of 149g/km means a BiK bracket of 31%, which could prove costly for company-car users.
Insurance
The Volkswagen Tiguan is well and truly victorious when it comes to insurance costs. The entry-level S sits in insurance group 11 with the 1.4-litre petrol engine – this is considerably lower than any of the others, all because a smaller engine is available.
Moving up to a 2.0-litre diesel still brings reasonable group 15 insurance, which is liable to bring far cheaper quotes than the entry-level Audi Q5 or Mercedes GLC's group 27 rating. The BMW X3, meanwhile, starts in group 29, and the Volvo trails the pack with a rather high group 31 insurance rating. Whichever one you're considering, we always recommend you seek a quote before making the decision to buy.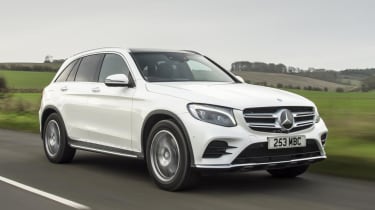 Warranty
Volkswagen and Volvo share the dubious epithet of 'least generous warranty' here. Both brands provide a three-year/60,000-mile guarantee, although Volkswagen doesn't impose a mileage cap in the first two years. BMW, Audi and Mercedes all offer a three-year warranty with no mileage limit at all.
Although all five brands allow you to extend your car's warranty at extra cost, it remains disappointing that 'premium' brands offer less generous support than more mainstream marques. The Kia Sorento, for example, comes with a seven-year/100,000-mile warranty, and Hyundai provides a five-year/unlimited-mileage policy on its range-topping Santa Fe.