Overloaded cars: how much can you safely carry?
It's easier than you might think to overload your car, making the vehicle unsafe and illegal to drive
Whether you're off on a road trip, returning from the shops or helping someone move house, if you put too much heavy cargo in your car, you could end up breaking the law. The same goes for carrying more passengers than the car is designed for. Overloading your car can have serious safety implications and land you with a hefty penalty if you're caught.
In this guide we look at the laws around overloaded cars and the best practice to avoid falling foul of the law. We'll look at the effects of heavy cargos on the performance and safety of your vehicle and how to avoid ending up with too much weight on board. We also examine the laws around a car's Gross Vehicle Weight (GVW), the number of passengers cars can legally carry and on towing trailers or caravans.
Read on to make sure you're aware of the dangers of overloading your car and to make sure you don't end up with a heavy fine, or worse.
What happens if a car is overloaded?
All vehicles react differently to heavy loads and the penalties for breaking the law with an overloaded vehicle are severe, in some cases carrying a two year prison sentence.
Drive an overloaded car and it may well feel unsettled and behave in an unpredictable manner. As well as a reduction in stability, you will find steering and braking more difficult with slower responses to your steering inputs and crucial stopping distances lengthened.
The driver may also have reduced visibility from loading above the line of the rear seats or attached to the exterior of the vehicle. If the car is involved in an accident and found to be overloaded, your insurance will probably be invalidated. An overloaded car, as a result, is a danger to its occupants and other road users.
On top of the safety issues around overloading, the car's suspension, bodywork, brakes and tyres will be put under considerable extra stress. Wear rates will increase, mechanical failures will become more likely and your running costs will soar. You could even be responsible to extra wear and tear on the UK's road network.
Who is responsible for making sure a car isn't overloaded?
The driver of any vehicle has the legal responsibility for ensuring that it isn't overloaded. If you drive for a living, some responsibility also passes to your employer. The same rules apply to drivers of cars, light commercial vehicles and heavy goods vehicles. In the case of those commercial vehicles, an operator who lets an overloaded vehicle go out on the roads may also be charged with committing an offence if caught.
Any driver found with an overloaded vehicle by a police or enforcement officer, can be stopped from continuing on their journey, and have items removed from that vehicle until the weight falls to within legal parameters. The driver will be issued with a 'removal of prohibition notice' to continue their journey afterwards, or a 'direction' to drive notice' to pull into a designated area and unload.
What is the penalty for driving an overloaded car?
Driving an overloaded car is a punishable offence under the law and the fine can be as much as £300 accompanied by three licence penalty points. A car is deemed to be overloaded if its weight exceeds its official Gross Vehicle Weight (GVW). The same penalty applies if a car without two wing mirrors is carrying items that block the view out of the rear window.
Partnership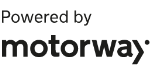 Need to sell your car?
Find your best offer from over 5,000+ dealers. It's that easy.
In more serious cases of overloading, where the car is dangerously overloaded or a driver obstructs an enforcement officer from weighing the vehicle, there could be a breach of The Road Traffic Act 1988. In such cases a fine of £5,000 can be incurred for each offence and there's the possibility of up to a two-year prison sentence.
How much weight can a car carry in the UK?
UK Police or enforcement officers can identify an overloaded vehicle visually when a car's back end is closer to the ground or if a car's tyres look strained or flat. To ensure your car is never overloaded you should consult your owner's manual to find out the weight and weight limits of your car. You should be looking for the Gross Vehicle Weight (GVW) as exceeding this figure is the legal definition of overloading.
In addition to this, anyone planning to tow a trailer or caravan of any kind should be aware of the car's Gross Train Weight (GTW). This is the maximum permitted weight of the vehicle combined with any trailer that's attached. Again, if this is exceeded the car or van is overloaded.
How can I pack my car safely for a trip?
Best practice when planning a trip involving a heavy load is to look up the car's GVW and estimate (or weigh) the contents you intend to carry before your journey. If you think your car's weight after loading could be close to the GVW think about taking less on your journey. If there's absolutely no way you can reduce the load or make two trips, have your car's weight checked using a weigh-bridge.
If you are carrying heavy loads, make sure you adjust your tyre pressures to the correct figure for a heavily laden vehicle by consulting the handbook. Then remember to revert back to the standard pressures once you have removed the weight.
When loading the vehicle, heavy items should be placed as low down as possible to avoid raising the centre of gravity unnecessarily. Loose items should be secured in boxes or in the rear foot-wells to prevent distraction or damage to the interior as well as the danger of flying objects in the cabin.
Roof-racks or roof-boxes should be considered if the load you are carrying exceeds the rear seat line and impairs the driver's vision, but be aware the GVW limit still applies when cargo is mounted on the car's exterior in this way.
Ultimately, if there's any doubt when it comes to the weight of your cargo, the safety of the driver or passengers or the possibility of overloading your car, just make separate journeys.
How many passengers can I carry?
Of course, you can overload your car with passengers as well as cargo. The maximum number of passengers you can carry in your car is determined by the maximum number of seatbelts your car is fitted with.
The stated GVW of any vehicle includes passengers so you can overload your car with passengers either by carrying more passengers than the car has seatbelts or by carrying enough passengers to push the total weight of the vehicle beyond the GVW figure.
How can I make sure I am not overloading my car when towing?
Before you even consider towing a trailer, you need to check what your driving licence entitles you to drive. Drivers who passed their driving test before January 1st 1997 are entitled to drive a vehicle and trailer together that weigh a maximum of 8.25 tonnes. This total combined weight is known as Maximum Authorised Mass or MAM and you are pretty much entitled to drive anything other than a heavy goods vehicle with a trailer.
If you passed your driving test after January 1st 1997, the MAM of the vehicles you can drive drops to 4.25 tonnes but only when the tow vehicle itself weighs 3.5 tonnes, limiting the trailer to 750kg. To tow a trailer that weighs over 750kg, the combined tow vehicle and trailer MAM drops to 3.5 tonnes. Complicating matters further, the MAM must be lower than the weight of the tow car. To tow more than 4.25 tonnes, you'll need to take a BE trailer test.
You also need to be aware of the towing weight and your car's towing capacity before hitting the road. Check your owner's manual to find out your car's towing capacity and make sure it relates to the engine and gearbox combination in your specific model. Then ensure you know how much weight your trailer can carry - modern trailers have this information fitted on plates. If you have an old trailer, take it to a weigh-bridge to be sure.
If you are planning to tow a caravan, the Caravan Club advises that the nose weight is ideally seven per cent of the overall laden weight. The advice is to counterbalance the nose with weight placed as close to the axle as possible, but never at the rear of the trailer, which can be dangerous and cause instability.
Seek advice from a professional if you have any concerns about towing as all car and trailer combinations differ. Courses are run by the Caravan Club to help with manoeuvring and safety best practice for towing a car and trailer/caravan outfit.
Engine management light: top 5 causes of amber engine warning light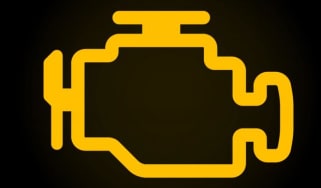 Engine management light: top 5 causes of amber engine warning light
Best new car deals 2023: this week's top car offers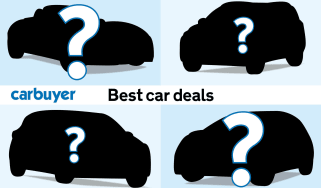 Best new car deals 2023: this week's top car offers
Tesla Cybertruck finally delivered: specs, prices and UK availability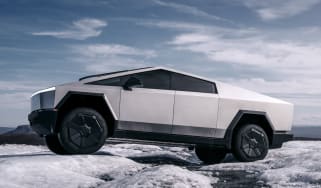 Tesla Cybertruck finally delivered: specs, prices and UK availability