Check the tech: what to look for in a new car
A quick guide to the latest technology for prospective car buyers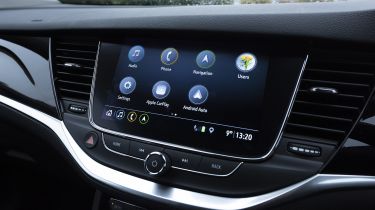 In partnership with

Keeping on top of new car technology can be tricky, especially as cars get 'smarter' and follow the latest tech trends. From breakthrough innovations to the little things that really make a difference, here's what you should consider when buying your next car.
The latest safety technology
Safety tech is crucial, but with new features being developed all the time, even keeping up with the compulsory ones can be a challenge.
With eCall, a safety feature that has been mandatory on every new car since March 2018, getting help from the emergency services has never been easier or more efficient. Should your car's airbags be deployed, eCall will automatically contact the European emergency service number, 112 (so eCall works anywhere in the UK or Europe). As well as putting you through on a call, it automatically sends over your car details, location, the time of the incident and the direction you were travelling in. In the new Vauxhall Astra, eCall is part of a suite of features included in the Vauxhall Connect system.
Autonomous emergency braking (or AEB) is another feature that's quickly becoming the norm, and it will be compulsory on all new cars from 2021 under EU law. It's designed to prevent collisions by scanning the road ahead and automatically braking if you're too close to the car in front.
A handy feature included in Vauxhall Astra models is Lane Keep Assist. It warns you when you're drifting out of your lane, then automatically steers you back on track. Hill Start Assist is another useful safety feature, preventing your car from dangerously rolling backwards on an incline. With the new Vauxhall Astra, you can also opt for IntelliLux LED Matrix headlights, which dip around other vehicles for safer driving at night.
Take our quick survey to win up to £50 in Amazon vouchers
Tech for a better drive
These days, you'll be hard-pushed to find anyone not taking advantage of sat nav. So it's something you may want to consider from the get-go, rather than buying an external sat nav or relying on a smartphone app. Many cars, such as the Vauxhall Astra SRi Nav, now come with built-in satellite navigation systems. These tend to be more sophisticated than external sat navs, offering bigger screens, higher-quality maps and better location accuracy. With a built-in system, you also won't need to worry about tech nuisances such as external wires and device battery life.
Built-in cameras are another great driving aid. For example, Vauxhall Astra's front camera system enables safety features such as collision alert and lane departure warning, as well as recognising traffic signs. Meanwhile, the enhanced rear-parking camera is an excellent way to take the stress out of parking.
Keeping up with entertainment tech
If you're buying a new car, especially a family car, you're going to want to pay attention to the entertainment options. Many infotainment systems, such as Vauxhall Intellilink, are compatible with Android Auto and Apple CarPlay smartphone functions. These not only ensure you can connect to your favourite tunes via the likes of Spotify with just a tap and a swipe but are also constantly updated, so you don't need to worry about your in-car tech becoming out-of-date. They also allow access to Google Maps, with real-time traffic information as well as all manner of other communication and information apps.
Partnership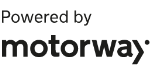 Need to sell your car?
Find your best offer from over 5,000+ dealers. It's that easy.
You'll also want to check you have the ports you need to connect devices, and that they're easily accessible. For example, the Vauxhall Astra has USB ports for the back seats, a sure way to avoid complaints from the kids.
Tech for comfort and practicality
When you're going to be sitting for long periods of time, uncomfortable seats can be a real deal breaker. Many cars now come with heated seats, and optional driver seats can even include back massagers.
From heated steering wheels (great for long drives on chilly days) to heated windscreens (saving valuable time on the winter school run), there are many handy features designed to cope with the colder weather. And you'll also want to check the air conditioning system is decent for that rare hot summer's day.
Discover more about the new Vauxhall Astra at Vauxhall.co.uk
Engine management light: top 5 causes of amber engine warning light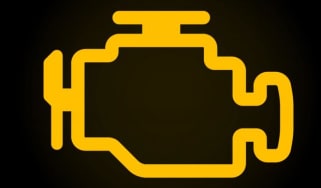 Engine management light: top 5 causes of amber engine warning light
Best new car deals 2023: this week's top car offers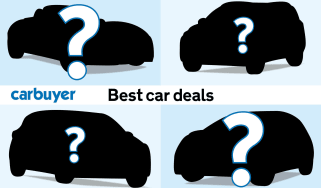 Best new car deals 2023: this week's top car offers
Tesla Cybertruck finally delivered: specs, prices and UK availability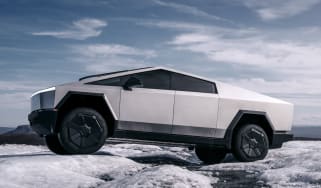 Tesla Cybertruck finally delivered: specs, prices and UK availability