What is Alcantara?
Alcantara is a luxurious, suede-like material that is being used more and more in car interiors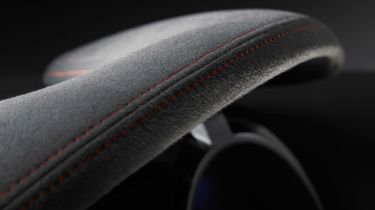 If you have looked into buying a new or nearly-new car, you may have noticed that many manufacturers offer certain parts of their vehicle's interior in an Alcantara finish. This synthetic material is very similar in feel and functionality to suede, though it has some unique qualities which make it an attractive alternative to materials such as leather. 
Alcantara is the brand name of a synthetic material developed in Japan in the 1970s and has been a popular choice of upholstery in racing cars and, more recently, luxury cars too. The fabric is renowned for its fantastic grip, durability and ability to avoid feeling hot and sweaty after prolonged handling. Also, the material does not reflect against car windows in the sunlight, aiding visibility. For these reasons, Alcantara became an increasingly popular choice of upholstery on the steering wheels, dashboards and seats of sports and race cars.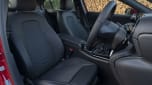 What is Mercedes Artico leather?
More recently, Alcantara has been offered on a wider variety of cars as a luxurious feeling, sustainable and vegan alternative to materials such as leather. 
Is Alcantara better than suede or leather?
When it comes to choosing an upholstery material for your car, there is no right or wrong answer. Materials and colour choices are a matter of personal preference, so you should try and view every option available before deciding which material to choose from. Alcantara is usually more durable than suede, although it will still show traces of wear with use over time. Alcantara is also a good option if you are looking for a sustainable or vegan alternative to leather or suede, both of which are produced from animal hides.
When buying a new car, it is worth comparing the prices of these premium materials as they are typically an upgrade from standard, or come fitted to higher trim levels. Some car makers sell their Alcantara trims under different names, such as Porsche's RaceTex, and these options can cost between hundreds to thousands of pounds in additional fees. So, it's worth consulting the pricelist before deciding on any material upgrades.
In the second-hand car market, it may be more challenging to find a car with the specific material you are looking for, unless it's clearly listed within the specifications. If you are hell-bent on buying a car with an Alcantara interior, it may be worth researching different car specifications to see which models were offered with this special material when they were new. 
Which cars come with Alcantara?
Alcantara was once only featured in the fastest of race cars, but manufacturers are now implementing this desirable material across more of their recent models. 
The suede-like material is still often found in sportier cars, such as hot hatchbacks or performance-oriented saloons, and you will also find Alcantara available in plenty of high-end sports cars and supercars. Notable examples include the Porsche 911 coupe and RS-badged Audi models, along with high-performance M-division BMWs. The all-electric BMW i4 is upholstered with a combination of Alcantara and Sensatec man-made leather. 
Unfortunately, Alcantara is often presented as an optional extra to those who purchase a car from new and, given its high price tag, it can be difficult to source a vehicle with this desirable material. 
Partnership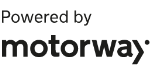 Need to sell your car?
Find your best offer from over 5,000+ dealers. It's that easy.
However, if you can find a car with Alcantara then it may well be worth the additional cost, as you will be treated to a stylish and durable material that can draw plenty of admiration for many years to come.
Read our guide to the most comfortable cars to buy now. 
Car technology made simple