What is what3words?
The what3words app aims to provide simpler, more accurate location data than postcodes or grid references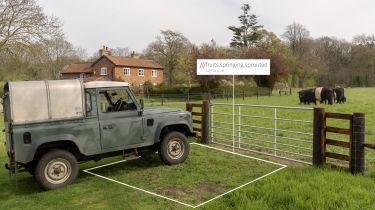 What3words (w3w) is an app designed for smartphones that covers the entire planet with an invisible grid of 3m x 3m squares. There are said to be 57 trillion of them, and each square has its own unique code made up of three random words that are generated by the w3w algorithm. Once those three words are allocated, they become permanently associated with that 3m x 3m square of the globe.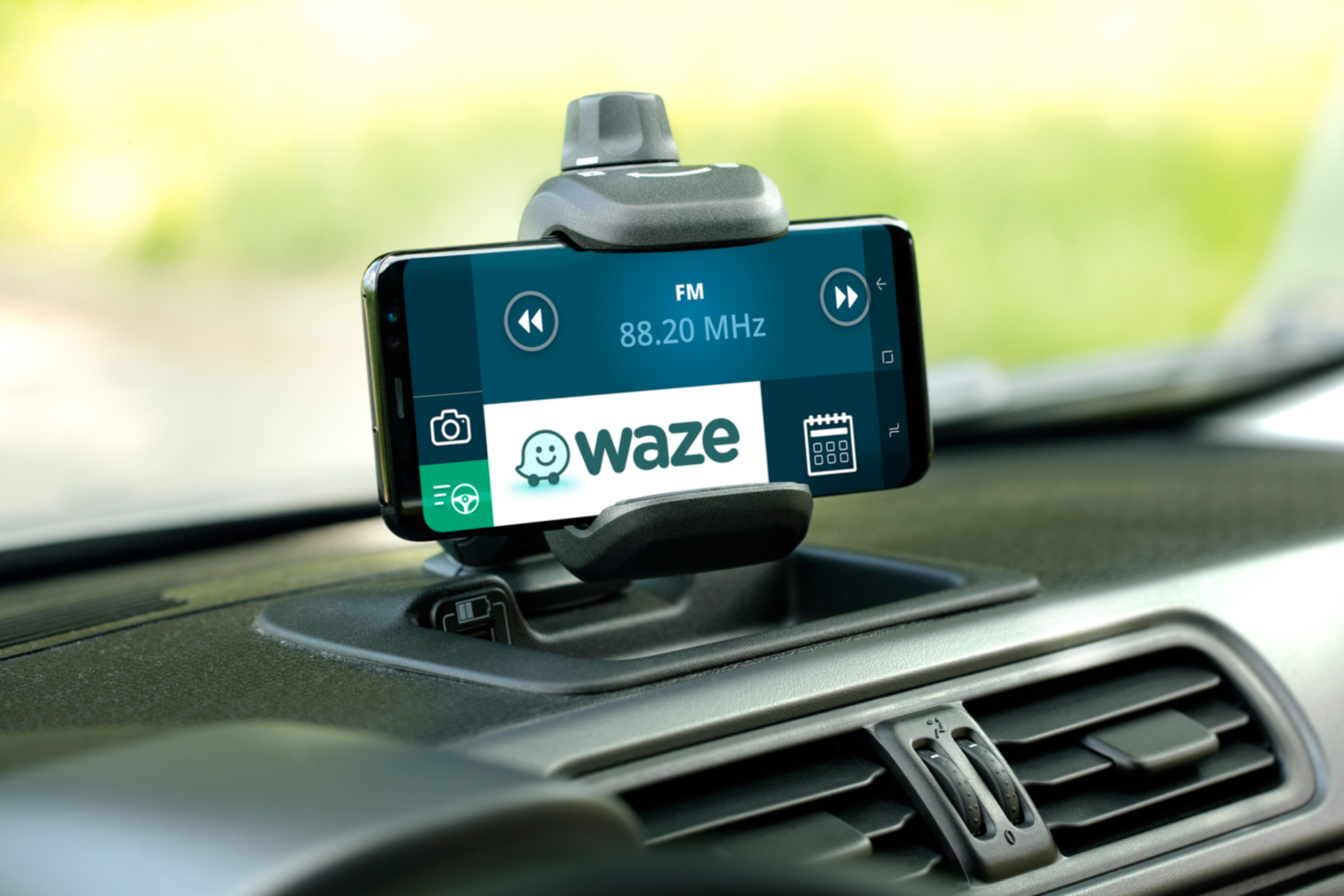 Waze phone navigation app: features, review and explainer
Once you know 'what 3 words' represent the individual square you're in or want to go to, it's impossible to confuse it for somewhere else. It was problems caused by the ambiguity of postcodes that led the inventor of w3w, Chris Sheldrick, to come up with the idea.
How to use what3words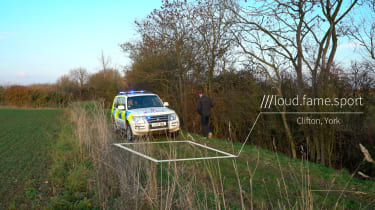 You can find any w3w location by downloading the free app from Google Play Store or the Apple App Store. As well as allowing you to select squares on a map to generate a three word code for your current location or a place you want to go, you can also enter traditional addresses and postcodes and discover the relevant three word code for those.
The system is free for Android and iPhone users, and because w3w codes are compatible with popular mapping and routing apps like Waze, Google Maps, Apple Maps and Bing Maps, you can type a w3w code into the search bar of any of them to generate instant directions. You can share three word codes directly from the app too, so as well as being useful in the car, w3w is also a great way to meet friends at the park or beach, keep track of people at large events, or arrange meeting points for adventures anywhere.
The emergency services have been calling w3w a game-changer since its release. It's becoming routine for 999 callers to be asked to download the w3w app on the spot, so they can provide instant and accurate location information. If you're lost on the moors or up a mountain, are involved in a car accident on a remote road, or even if you spot a crime being committed while out and about, the chances are a w3w location will get the emergency services on scene more reliably than any attempt to describe where you are.
Businesses, too, are increasingly advertising their w3w locations as part of their contact details, as it helps people find them most easily. For example, typing the w3w code 'lasted.sizes.forget' in your mapping app will take you to the Carbuyer office in central London. In order to make it clear that you're looking at a w3w location, the word codes are often shared with a triple forward slash - in this case: ///lasted.sizes.forget
Using what3words in the car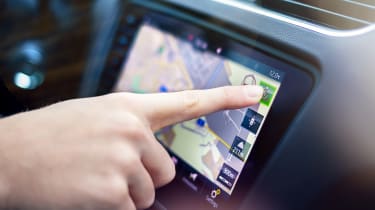 Most people who want to use w3w in their cars currently have to use their smartphone, either as a standalone navigation device or linked to their car's infotainment system by Apple CarPlay, Android Auto or MirrorLink. However, car manufacturers are becoming increasingly interested in w3w, particularly as the three word format works extremely well with voice recognition systems. Mercedes, Ford and Mitsubishi have already incorporated w3w functionality into some of their in-car infotainment systems, and more are certain to follow.
Is what3words accurate?
The accuracy and reliability of what3words has been the subject of some debate, with mountain rescue teams receiving dozens of calls in which they were given the incorrect location.
These errors are likely to be because of mispronunciation or spelling errors, rather than a technical problem with what3words. The owners of the app have said that errors are a "possibility with any type of tool". Given that the service is used by 85% of emergency services, it's crucial that users input information accurately and give the three word locations exactly as the app does.
Mark Lewis, head of ICT at Mountain Rescue England and Wales (MREW), provided the BBC with a database that listed 45 locations received from people in distress across England and Wales that turned out to be incorrect. These included:
///refuse.housework.housebound, which was in Australia
///middle.plugged.nourished was in the US
///demand.heave.surprise was in Canada
///flesh.unzip.whirlwind was in Russia
Other examples of incorrect spelling causing confusion include:
///invest.chill.device - the M25 southbound slip road from the A3
///invest.chills.device - a patch of desert outside of Riyadh, Saudi Arabia
///yours.bleach.peroxide - Mam Tor in the Peak District
///yours.bleached.peroxide - a riverbank near Halls Creek, Western Australia
Why was what3words invented?
Although sat-nav and mapping apps continue to improve, you usually rely on an address or postcode to reach your destination.
This method obviously isn't always completely reliable, as anyone who regularly uses a sat nav will recognise the frustrations that postcode-generated directions can generate. It's especially true in the countryside if you don't know the area, as you can end up going round in circles to find the correct front door. Even in town when you know a postcode, street number and building name, it's still possible to feel quite lost driving around the building you're heading to, uncertain how to find the entrance to the underground parking. Or what about trying to find a business unit in a sprawling industrial estate on a foggy winter's evening, as the sat nav tries again and again to send you down a farm track to the middle of a neighbouring field?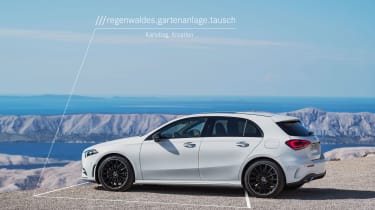 It was actually problems with rural postal deliveries that inspired w3w inventor Chris Sheldrick's eureka moment. He lived in rural Hertfordshire and grew up having to regularly swap deliveries with neighbours because they were put through the wrong letterboxes.
The tech entrepreneur believed there had to be a better way to provide precise location information that didn't involve getting bogged down in coordinates; using latitude and longitude is extremely accurate but it requires grappling with 16-digit numbers. The w3w system provided a simpler solution that was still much more accurate than postcodes.
Read our guide to the best sat nav apps for your smartphone. 
Best new car deals 2022: this week's top car offers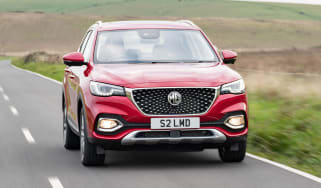 Best new car deals 2022: this week's top car offers
Top 10 best electric family cars 2022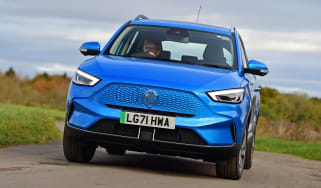 Top 10 best electric family cars 2022
Kia EV4 SUV to take on the Volvo XC40 Recharge
Kia EV4 SUV to take on the Volvo XC40 Recharge