Car breakdown: what to do to stay safe
If your car breaks down, follow these rules to stay safe and get help as quickly as possible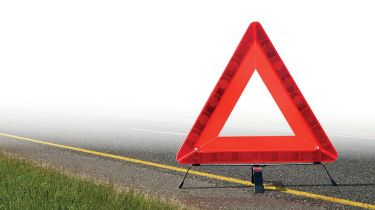 Happily, cars that have broken down are an increasingly uncommon sight on our roads these days thanks to improving technology and reliability. As electric cars become more popular, common issues like overheating engines and blown gearboxes should be even less likely.
Rewind a decade or two and any journey long enough to involve a stint on the motorway usually involved multiple sightings of cars stricken on the hard shoulder. Having a set of jump leads in the boot was essential and the car conking out meant depressing walks of varying lengths to reach a telephone. Nowadays, pulling off the road is more likely to be due to a call on your mobile or wanting a coffee than it is to do with looking under your car's bonnet.
Breaking down has become such an irregular occurrence that many drivers may have forgotten what to do, other than calling a breakdown recovery service. If you think you may fall into that category, or just want some reminders, read on for our top tips:
If you break down on any road other than a motorway
Get your car off the road or as far over to the left-hand side of the road as possible
Turn your hazard warning lights on and make sure your headlights are on if it's dark or visibility is poor
Put on a hi-vis jacket and lightly coloured clothing if you have them. Ideally, you should carry one hi-vis vest for each passenger and ask all occupants to wear them. If the car is in the road or verge, ensure everyone leaves the stricken car and stands in a safe place well away from traffic – particularly if the speed limit is above 30mph
Carefully place a warning triangle 45 metres (about 150 feet) behind your car, on the same side of the road. Don't forget to retrieve it when you're rescued!
If you break down on the motorway
The motorway is the safest type of road to drive on but it can be an intimidating environment in which to break down because of the speed at which traffic is traveling, so it's worth knowing what to do if you have any problems.
If you sense something isn't quite right with your car and it's safe continue, check the car's temperature gauge is normal, and if so, drive steadily to the closest exit where you can leave the motorway and find a safe place to inspect the car. If it isn't safe to continue, or you risk further damage to the vehicle, try and move safely over to the hard shoulder as soon as possible. Juddering or a loss of power might be something you hope proves to be temporary but breaking down in a fast-moving live lane on the motorway is obviously very dangerous.
If you can't get to the hard shoulder and find yourself stricken in a live lane, immediately put on your hazard warning lights and apply the handbrake. Stay in your car with your seatbelt on unless you think you can safely get clear of the carriageway. Dial 999 and follow the instructions of the emergency services. Do not attempt to deploy a warning triangle.
Assuming you are able to get to the hard shoulder
Pull over as far to the left as possible with your wheels pointed towards the kerb
Turn on your hazard-warning lights and headlights and apply the handbrake
Put on a hi-vis vest or jacket and ask all passengers to do the same
Get yourself and all occupants out of the car through the passenger-side doors and ensure you're all safely stood behind a metal barrier away from the motorway. Use an emergency roadside telephone rather than your mobile to call for help, as this enables recovery services to pinpoint where you are more precisely
Make sure you face traffic when speaking on the phone and be sure to inform the operator if you have young or vulnerable people travelling with you
Don't attempt to deploy a warning triangle
If the recovery service manages to repair your car on the hard shoulder, don't forget to wait for a large gap in traffic and build up speed quickly before rejoining the main carriageway
If you're on a 'smart motorway'
If you have to stop on a 'smart motorway' where the hard shoulder has been converted into a live traffic lane, look out for one of the regular 'Emergency Refuge Areas' (ERAs) laybys that allow you to pull off the motorway safely.
Partnership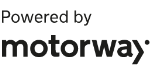 Need to sell your car?
Find your best offer from over 5,000+ dealers. It's that easy.
If you're able to get your car restarted in the ERA, you must use the emergency telephone provided there before you leave, as ERAs aren't long enough to build up enough speed to rejoin the carriageway safely. The Highways Agency will either send a traffic officer to help you or close the inside lane to allow you to rejoin the motorway safely.
Recovery options
Many new cars come with complimentary breakdown cover and main dealers often provide cover as a perk if you choose to have your car serviced with them. If neither of these apply to you, taking out third-party breakdown cover is recommended for peace of mind.
If you don't have cover when you break down, don't panic – most rescue services allow you to join (for their normal fee) over the phone at the roadside before rescuing you. You might prefer to call a local garage and arrange for a tow, but this will usually incur a call-out charge as well as a cost-per-mile for towing. Don't be tempted to call a friend or family member with an SUV to help, as the use of a tow rope or chain on a motorway is only permitted for the minimum distance to get a stricken vehicle to the nearest place of safety, which is usually the hard shoulder.
Be prepared
Although breaking down is quite unusual these days, we still recommend that you carry a few useful items with you in case it does happen. These include:
A torch that's fully charged or has spare batteries
A hi-vis jacket for each person in the car
A hazard-warning triangle
A pair of walking shoes and a couple of old jackets (especially in winter months)
A mobile phone: get a cheap one that runs on AA batteries and keep it in your glovebox for emergencies. A car charger for your smartphone may sound like a good idea, but if your car has an electrical problem, it may not work. Alternatively, keep a topped-up battery power bank with you
A road atlas. You may break down in an area with no mobile signal and this can help you figure out exactly where you are
It's reassuring to know that car reliability has improved so much that breakdowns are becoming less and less frequent (almost 50% rarer according to some sources).
Never stop on the motorway hard shoulder unless it's an emergency. Between the years 2000 and 2015, an average of 836 people a year were killed or injured in incidents on hard shoulders and laybys. A survey by the AA in 2015 found that 24% of the reasons given for stopping on the hard shoulder were avoidable, with stopping to go to the toilet most common (5%) followed by illness (e.g. travel sickness) second and running out of fuel third.
For even greater peace of mind, check out our list of the most reliable cars on sale.
Save 30% when you buy 3 years of breakdown cover with Motoreasy
Engine management light: top 5 causes of amber engine warning light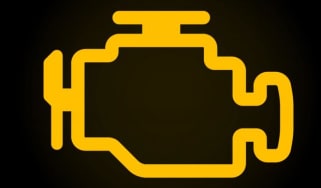 Engine management light: top 5 causes of amber engine warning light
Tesla Cybertruck finally delivered: specs, prices and UK availability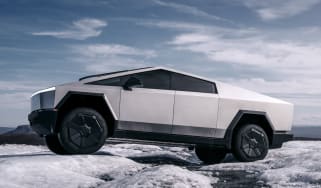 Tesla Cybertruck finally delivered: specs, prices and UK availability
Best new car deals 2023: this week's top car offers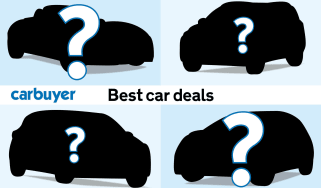 Best new car deals 2023: this week's top car offers