What are spark plugs and glow plugs?
Spark plugs and glow plugs work to keep your car functioning properly, but what are they?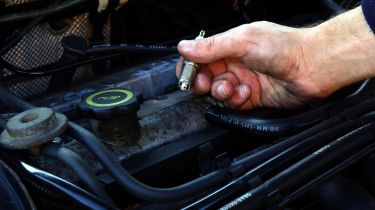 While your car relies on several key components such as oil, fuel and filters: one of the most important is the spark plugs and glow plugs. As without these simple yet essential engine components, an engine cannot be fired into life. 
Both types of these types of plug are essential to their respective engine types, with spark plugs used in petrol engines, and glow plugs being used in diesel engines. But what are spark plugs and glow plugs? And how do they work? Read on for our full in-depth explanation. 
What is a spark plug?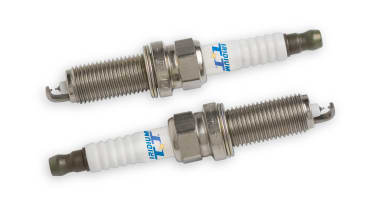 A spark plug is an essential component of a petrol engine. They are located in an engine's cylinder head, typically at the top. Each engine cylinder requires a single spark plug, and each creates a spark via an electrical charger to ignite the air-fuel mixture within the cylinder chamber to create combustion - giving the engine its power. This process repeats thousands of times every minute to keep the vehicle's engine running, and is where a conventional engine gets its name; 'Internal Combustion Engine,' or 'ICE' as it's also known. 
What is a glow plug?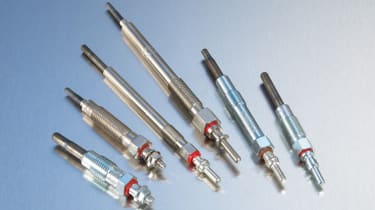 Glow plugs are only found in diesel engines and are used to help start the engine. Glow plugs are used in diesel engines rather than spark plugs because diesel has a lower ignition temperature than petrol. A glow plug operates slightly differently, as it's used to heat up the air in the combustion chamber of an engine, allowing it to start up. Unlike a petrol engine, a diesel does not require a continuous spark for combustion once it is running. 
It is possible to start a diesel-powered engine without a glow plug, but the induction air has to be warm enough to do so. The pressurised, warm air and diesel mixture can ignite on its own, though this is not always an ideal solution and usually only takes place in warmer climates.
If the induction air is not warm enough to help ignite the diesel, ignition will not occur. This is where a glow plug comes in. Once you have turned the keys of your diesel car, the glow plug's tip will increase in temperature until it is extremely hot. Once the glow plug is hot enough, the diesel and air mixture will ignite upon contact, and the engine will start running. 
What are the failure symptoms of a spark plug or glow plug?
A failing spark plug can result in difficulty or an inability to start your car, slower acceleration, loss of power, poor fuel economy and engine misfires. White smoke from the exhaust is another telltale sign of a spark plug problem.
For diesel engines, a failing glow plug will only make starting the engine more difficult. As glow plugs wear out, they can fail to reach the correct ignition temperature, leading to exhaust smoke, sluggish starting or even failing to start the engine at all. 
How much does it cost to replace a spark plug or glow plug?
The cost of a glow plug or spark plug replacement will vary depending on the make and model of your vehicle and the size of the engine.. As a rough estimate, the price of a replacement set of spark plugs or glow plugs is usually between £150 to £250 for a typical four-cylinder engine, including the cost of labour. 
Typically, a spark plug can last from between 25,000 to 60,000 miles. Although you should always check your car's maintenance schedule to confirm the service intervals. Glow plugs typically last much longer, with some diesels running the same set for 100,000 miles or more. Again, you should always refer to your car's maintenance schedule to confirm when your glow plugs should be changed. 
Car technology made simple