Petrol or diesel: should I buy a diesel?
Diesel engines have received bad press recently. We answer the question: should I buy a diesel car?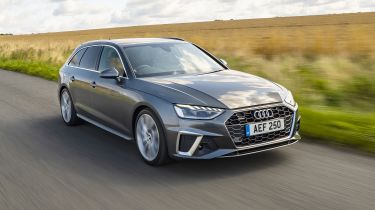 The diesel engine has become something of a hot topic in recent years. UK motorists were encouraged to buy diesel cars in the 2000s because they produced less carbon dioxide than petrol engines but since 2014, diesel power has come in for scrutiny and criticism.
The result has been a decline in diesel sales - recently, hybrid and electric cars have outsold diesels - and some manufacturers are now turning their backs on diesel-powered cars all together. Porsche has withdrawn their diesel models from sale in the past few years, and Toyota decided to only offer diesel in its pickup and SUV ranges.  In this guide, we aim to help you decide whether your next car should be a diesel.
The Volkswagen emissions scandal in 2014 received widespread media coverage and kickstarted a reevaluation of just how clean diesel power is. The issue of NOx emissions from diesel engines and their potential effect on local pollution levels led to a shift in public opinion and a dramatic fall in sales of diesel cars. Even so, they conventional diesel models will remain on sale until 2030 - so should you still be considering buying one?
Perhaps the choice is made even harder because buyers also have hybrid and electric vehicles to consider (electric cars are eligible for a grant from the Government), with the latter expected to be the type of car we all ultimately buy in the long term. Right now, however, particularly for drivers who travel large distances, diesel cars still make the most sense.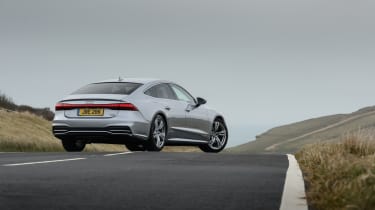 The Society of Motor Manufacturers and Traders (SMMT) has calculated that diesel-car drivers save an average of £132 a year compared to those who use petrol – a figure it says is "equivalent to an average household's quarterly electricity budget".
The savings could be greater still among drivers of large 'D-segment' family cars, executive cars and SUVs. For these, the SMMT suggests a saving of between £300 and £400 a year if you choose diesel instead of petrol, across cars such as the Vauxhall Insignia and Volkswagen Passat, SUVs like the Audi Q3 and Volkswagen Tiguan, and premium cars like the Audi A4 and BMW 3 Series.
It's also worth noting that today's diesel engines, which comply with the current Euro 6 emissions regulations, burn fuel in a far cleaner and more efficient way than they used to, and aren't the main culprits for environmental issues.
In a statement, the SMMT said: "The latest Euro 6 diesels are vastly better than older diesels and industry has drastically reduced or banished pollutants such as particulates and sulphur and the new Euro 6 diesels emit far lower NOx emissions. A new emissions test [in place from September 2018] means cars tested on the road for the first time and this will mean the industry will be meeting the toughest standards in the world."
Only a few manufactures are suggesting the death of diesel, but many more are known to be developing more efficient petrol engines and mild hybrid, hybrid, plug-in hybrid and all-electric models.
However, consumer confidence in diesel is at a low ebb due to discussions around emissions and the existence of manufacturer-funded diesel car scrappage incentive schemes. The latest figures show a dramatic shift away from diesel, but it's hard to know whether this is a long-term trend.
So, where exactly does the future lie for diesel cars, and should you still consider buying a new one today?
On this subject it's clear that there's no one-size-fits-all approach to this. If you live in a big city, there's a likelihood of additional road charging for diesel vehicles, meaning diesel drivers could face financial penalties. In that case, petrol, hybrid or electric may be the best choice.
If, however, you cover lots of motorway miles a year, diesel still has its place, thanks to plentiful opportunities to refuel and the car's ability to return plenty of miles per gallon.
Thanks to their low carbon dioxide (CO2) emissions, present diesel engines still have a big part to play in the global car industry, so we shouldn't expect them to disappear from showrooms overnight.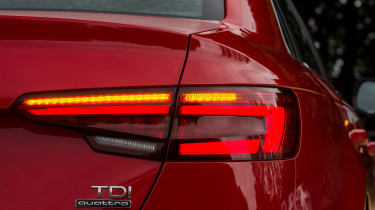 Diesel engines, NOx and CO2
Among the reasons for the continuing popularity of diesel engines is that they typically emit less carbon dioxide (CO2) than a petrol engine of equivalent power. In 2009, legislation was passed in Europe that forced car manufacturers to reduce the average CO2 figures of their ranges, and increasing the sales of smaller diesel engines with low CO2 emissions helped to achieve this, without preventing the sales of more powerful petrol cars with higher emissions.
Many new diesel cars come with AdBlue. Read our explainer for everything you need to know about AdBlue.
Best cheap cars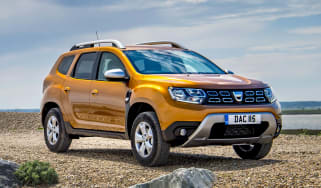 Best hybrid cars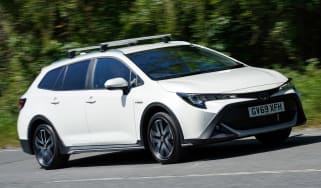 Ford EcoBoost engines: what are they and should you buy one?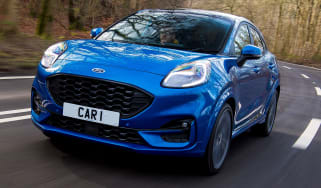 Ford EcoBoost engines: what are they and should you buy one?