Car emissions guide: Euro 6 and real-world testing
All you need to know about fuel economy testing and Euro 6 emissions regulations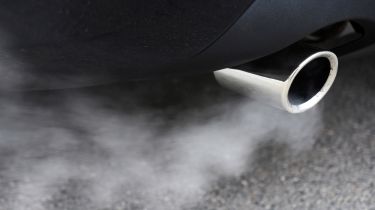 Recent controversy over car emissions has led to a great deal scrutiny of the methods used to test the efficiency and emissions of new cars, and of the accuracy of manufacturer's economy figures seen previously.
As a result, the New European Driving Cycle (NEDC) that involves testing cars' fuel economy and the levels of various emissions in laboratories has been abandoned, replaced by Worldwide Harmonized Light Vehicle test Procedure (WLTP). Run in so-called 'real world conditions' these tests aim to deliver much more realistic fuel economy and emissions figures. The driving force behind this change was arguably the 'dieselgate' scandal, which highlighted that a number of manufacturers were effectively finding ways to artificially boost the efficiency of their cars in the laboratory conditions that made up the old NEDC tests.
The new WLTP tests are said to be much more realistic, being conducted on the road with cars being driven as they would be in everyday driving conditions. In theory, the results achieved using this method should give you a fairer and more accurate impression of how efficient and polluting individual cars are. The test should also provide more accurate fuel economy figures.
Cars on test will be fitted with a portable emissions monitoring system (PEMS) to monitor the exhaust emissions as they're driven, allowing data to be recorded on how clean they are in different scenarios – e.g. under heavy acceleration, cruising, when the engine is below a certain temperature, etc.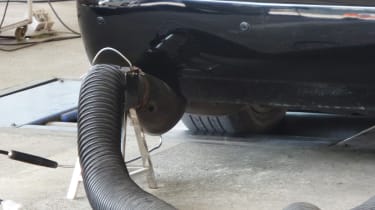 The exact nature of the tests is fairly complex, but this is an overview of how the differ from what went before:
Test cycle - the new test is over twice as long before, covering just over 14 miles
Cycle time - this has been increased from 20 minutes to 30 minutes
Driving phases - whereas before the test was made up of just two phases (66% urban and 43% non-urban), the WLTP includes four phases that are more equally split between urban and non urban
Speeds - average speeds have been increased from 21mph to around 30mph, while the maximum speed on the test rises from 75mph to 81mph
Gearshifts - previously each car was subjected to the same strict gearshift points in a test, now the gearchanges occur as and when the car and conditions require them.
Temperatures - under NEDC all testing was carried out under strict temperatures that ranged from 20 to 30 degrees centigrade. WLTP carries out its analysis at 23 degrees, with C02 values corrected to 14 degrees
Optional equipment - one of the biggest changes has been the decision to test cars with various optional extras (wheel sizes, body kits etc), meaning that even models with the same engine and gearbox can throw up different figures
All of this has created a test that should more accurately reflect the sort of fuel economy you can expect in the real world. Of course, like all such regimes it's still subject to strict controls and limits, so individual driving style is still going to make a big difference to what you can achieve in real-world driving.
Real Driving Emissions (RDE) standards
Working alongside the WLTP tests are the Real Driving Emissions standards, which are more concerned with monitoring harmful exhaust emissions such as Nitrogen Oxide (NOx), which is most prevalent in diesel engines. Introduced as a voluntary test in late 2017, it will become compulsory from September 2019. However, they are already essentially redundant, with tougher RDE Step 2 rules coming in a year later. Confused? You should be,
Essentially, all new diesels are being subjected to the tougher RDE2 standards, which state a car must produce less than 120mg/km of NOx. That means an automatic increase in vehicle excise duty banding, while the company car surcharge rate increases from 3 to 4%. In reality, many cars already hit this figure, but until they are homologated will continue to attract higher taxes. However, as widespread testing comes starts this picture will change, and already some models, such as the Mercedes A-Class and Jaguar XE, are meeting the new targets.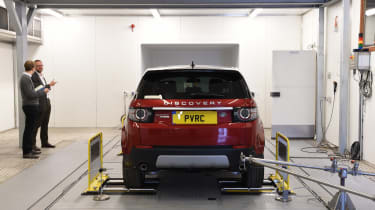 Euro 6 emissions standard
A new, real-world emissions testing regime isn't the only thing being introduced to improve air quality in Europe.
Since the nineties, a series of increasingly stringent European emissions standards have been implemented, starting with Euro 1 and moving up to the current Euro 6 standard, which was introduced in September 2015.
Euro 6 was introduced by the EU and means cars new to market have to emit even lower levels of pollutants than before, including NOx, which has been proven to damage the health of people living in urban areas.
Petrol and diesel cars have different limits under Euro 6, reflecting differences in the pollutants they produce. Diesel engines produce much more NOx than petrols; the limit for diesels under Euro 6 regulations is 80mg/km, rather than the 180mg/km permitted by the previous Euro 5 standard, but it remains at 60mg/km for petrol cars. The amounts of carbon monoxide, hydrocarbons and particulate matter emitted by engines are all limited under the Euro 6 standard, too.
Exhaust gas recirculation
One of the reasons WLTP testing is potentially problematic from a manufacturer's point of view is that it involves more variables than a test in the controlled conditions of a laboratory. These variables affect the volume of pollutants a car produces.
A standard method of reducing NOx emissions from diesel engines is called Exhaust Gas Recirculation (EGR). This involves the car putting cooled exhaust fumes back into the engine in order to lower both its temperature and the amount of oxygen and nitrogen it contains. High temperatures and high volumes of oxygen and nitrogen inside the engine are what lead to high NOx emissions, and EGR is an effective way of reducing them.
The problem is that EGR can't be used all the time, such as when the engine is cold or under heavy load, some of the conditions that the new WLTP test recreates.
While carmakers say the 'conformity factors' offer them an important margin of error in dealing with the new method of testing, campaigners for public health and the environment are frustrated at what they perceive to be weakening of important limits on pollution.
Selective catalytic reduction and AdBlue
Another method used by manufacturers to reduce NOx admissions so their cars meet Euro 6 limits is called Selective Catalytic Reduction (SCR). It involves injecting a substance called AdBlue into the car's exhaust fumes in order to break down harmful emissions. You can read about AdBlue and SCR in full with our What is AdBlue? article.
From a driver's point of view, the new standard is unlikely to make any difference, although the average fuel economy of cars is likely to improve in the long term.
The introduction and implementation of Euro 6 is in itself controversial, owing to a 'conformity factor' lobbied for by car manufacturers. This means cars that exceed the limit by 100% (i.e. produce 160mg/km of NOx rather than the 80mg/km limit or under) will be considered compliant with Euro 6 standards until 2021, when the tolerance will reduced to 50% of the 80mg/km limit.
If you want to know more about low emission cars? Read out guide to the best London Congestion Charge exempt cars you can buy.
Speed awareness course: how much does it cost, how long does it take and how do you do one online?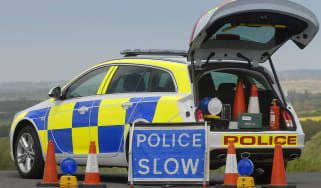 Speed awareness course: how much does it cost, how long does it take and how do you do one online?
Best new car deals 2022: this week's top car offers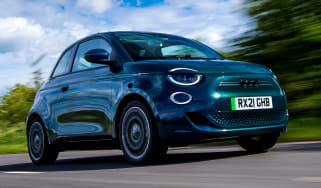 Best new car deals 2022: this week's top car offers
New car delivery times: how long will you have to wait?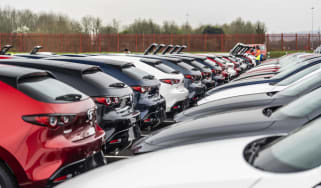 New car delivery times: how long will you have to wait?