2022 scrappage schemes: the complete guide
With car manufacturers still offering scrappage and trade-in schemes in 2022, we explain what each one entails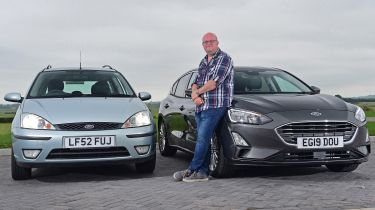 'Scrappage' schemes were originally introduced in 2009 to encourage new car sales after the financial crisis of the previous year. The UK Government provided a £2,000 incentive to buyers who traded in their old cars for less-polluting, newer models. This resulted in an increase in car sales and increased the proportion of more modern, less polluting cars on the road.
There are no official plans for another UK Government scrappage scheme, but some car manufacturers such as Kia and Renault have set up their own to encourage new buyers into their cars. Lexus previously offered its own scrappage scheme but this ended in March 2022.
Best new cars coming in 2022
Car manufacturers are facing increased pressure from consumers and environmental lobby groups alike, following frequent media coverage of car exhaust emissions and the negative press surrounding diesel fuel.
This ultimately lead to the UK government announcing that the sale of non-hybrid petrol and diesel cars would be banned entirely by 2030. It's worth considering the Government's Plug-in Car Grant (PiCG) if you're considering buying an electric car.
No government plans for new scrappage scheme
It was reported a few years ago that the UK government was considering offering a £6,000 incentive scheme to get more people into electric cars, but this has been officially ruled out. Such an incentive scheme would likely help to increase car sales in the UK, with the car industry struggling in the past few years due to the impact of the COVID-19 pandemic and the subsequent knock-on effect of the global chip shortage, which is causing long wait times for some models.
While there's no government-backed scheme, here are some of the manufacturer discounts offered if you want to trade in an older car for a brand-new model.
Kia scrappage scheme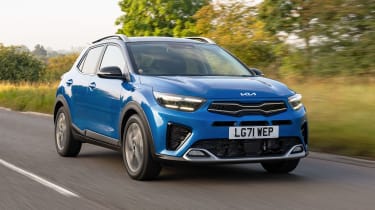 Kia's scrappage scheme applies to the Picanto, Rio, and Stonic models. Buyers will receive a £1,750 scrappage incentive against the Picanto or Rio and £2,250 off the Stonic. This can't be combined with any other offers available or Personal Contract Hire finance schemes, including the brand's 0% APR finance offers.
According to the terms and conditions laid out by Kia, any car or van of any make is eligible provided it's taxed, in good working order and originally registered seven or more years ago. You must have also owned the car for at least three months.
Read more about the Kia scrappage scheme here
Renault 'New For Old' scrappage scheme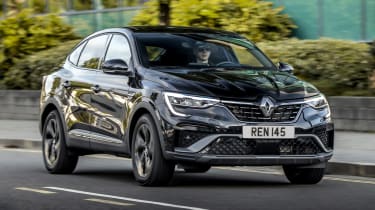 The Renault 'New for Old' Scrappage Scheme offers savings of up to £3,000 on a number of new Renault models, and is valid against all eligible models ordered by 30 June 2022. To qualify for the discount, your trade-in car or van must have been owned for at least 90 days.
You can get £250 towards a new ZOE in GT-Line+ trim, and up to £1,750 towards a new Kadjar. The discount on the Renault's Clio can be up to £1000 for R.S. Line or Techno spec, while the Captur can qualify for a £1,500 deduction. The range-topping Captur E-Tech Hybrid and E-Tech plug-in hybrid will save you up to just £500. Renault's latest Arkana SUV is also available on the scheme, with discounts ranging from £1,000 up to £1,250 for both the E-Tech Hybrid and mild-hybrid models.
The scheme can't be used in conjunction with any other offer but an immediate family member can be the registered owner of the new car.
Read more about the Renault scrappage scheme here.
For more information and car buying advice, read our guide to best new cars to buy now.