Love for diesels exhausted by emissions scandals
Exclusive survey finds negative media coverage has swayed 61% of consumers away from diesel cars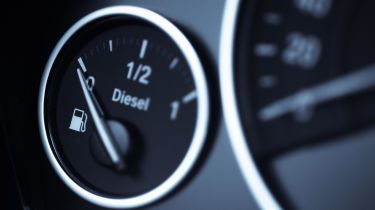 A survey by Carbuyer has found reports on the subject of diesel emissions have put almost two-thirds of consumers off the idea of a diesel car.
The exclusive survey, which ran on Carbuyer.co.uk and social media, was answered by over 1,100 people. Of those, 61% said they had been put off buying a diesel car, 33% said they'd been unaffected by negative stories while 6% weren't aware of any news.
Our research tallies with figures from the Society of Motor Manufacturers and Traders (SMMT) showing diesel sales down 9.2% in February 2017 compared with February 2016. Sales of alternative-fuel vehicles such as hybrids and battery-powered cars, meanwhile, were up 48.9% over the same period.
The extra fuel efficiency offered by diesel engines means they're likely to remain firm favourites for long-distance drivers and company car customers for the foreseeable future though. Similarly, the drive towards electric and hybrid cars shows both consumers and the automotive industry are embracing alternative solutions.
Ever since the Volkswagen emissions scandal, or 'dieselgate' broke in 2014, however, barely a day has passed without a fresh story or piece of research on the subject of diesel emissions. We've previously reported that diesel owners in parts of London are being charged extra to park their cars and that the capital's mayor, Sadiq Khan, has proposed a diesel scrappage scheme; we've also considered the broader future of diesel in the UK.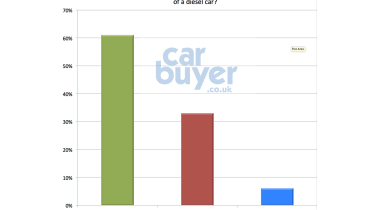 Diesel exhaust fumes are recognised as posing a significant threat to human health, linked to everything from cancer and heart problems, to lung conditions such as asthma and bronchitis. A 2016 study by the Royal College of Physicians and the Royal College of Paediatrics and Child Health, meanwhile, found 40,000 early deaths in the UK are due to air pollution, every year. So how did diesel cars surge from making up around 10% of the new car market in the nineties to around 50% today?
Well, diesel was once seen as something of an environmental saviour: when the UK signed up to the climate-change-tackling Kyoto Protocol in 1998, it committed, along with a number of other countries, to reduce CO2 levels. Diesel engines emit relatively small amounts of carbon dioxide (CO2) compared to their petrol counterparts and a CO2-based road-tax system was introduced in 2001 to boost sales – although this is now being superseded by another new system.
But while diesel engines are clean with regard to the amount of CO2 they produce, they're more polluting than petrol engines in other ways, emitting relatively high levels of nitrogen oxide and particulate matter – essentially microscopic pieces of soot.