Diesel car tax changes explained
New rules focus on real-world NOx emissions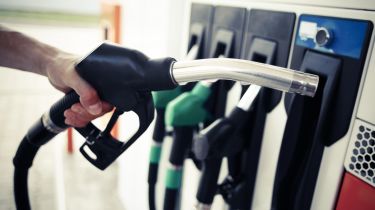 New diesel tax rules, first announced in the autumn budget of 2017, were introduced on 1 April 2018.
The Chancellor of the Exchequer, Philip Hammond, announced the road-tax changes in November 2017. The changes mean diesel cars have moved up one tax band for the first year unless they met new 'RDE2' emissions standards. If you were already driving a diesel car, no matter how old, you face no new taxes. The rules relate to new cars sold from April 2018.
The on-the-road price of a car includes the first-year's VED so the tax increase is less noticeable than if you were paying it separately. After the first year, when VED is paid separately, the annual bill for a diesel car remains at £140.
The table below shows the current First Year Rates, introduced from 1 April 2018:
CO2 emissions in g/km
First Year Rate
First Year Rate for Diesel vehicles
0
£0
£0
1-50
£10
£25
51-75
£25
£105
76-90
£105
£125
91-100
£125
£145
101-110
£145
£165
111-130
£165
£205
131-150
£205
£515
151-170
£515
£830
171-190
£830
£1,240
191-225
£1,240
£1,760
226-255
£1,760
£2,070
Over 255
£2,070
£2,070
 
 
If, in future, manufacturers can demonstrate that their diesel cars are within RDE2 limits for the emission of nitrous oxides (NOx) in real-world driving, then the vehicles will be exempt from this new diesel tax increase.
So, while all diesels will incur an increase in their year-one tax payment initially, the more efficient ones are likely to be exempt from the increases in due course.
Ultimately, this can be seen as good news. The new rules will expose diesel cars that produce more emissions than the cleanest versions in real-world conditions. Owners of the cleaner diesels will pay lower tax at the time of purchase.
The war on CO2 emissions
Every new car sold since 1 March 2001 has been taxed based on its carbon dioxide (CO2) emissions. Because CO2 is as a 'greenhouse gas' and a major contributor to climate change, the imposition of higher road tax on models with high CO2 emissions was intended to lower the overall amount of CO2 being emitted by the UK's cars.
Diesel engines typically produce less CO2 than petrols due to their greater efficiency – a diesel generally burns less fuel than a petrol to travel the same distance. Unfortunately, although it's far from desirable, CO2 is not the most harmful emission that can come from a diesel exhaust pipe, particularly in urban areas. Here, nitrogen dioxide (NO2) emissions have been linked to health problems including respiratory issues in the very young and other vulnerable people. Owing to the differing ways that diesel and petrol engines burn their fuel, diesel engines naturally emit more NO2.
They also produce other waste products in greater amounts. Two of these, particulate matter and mono-nitrogen oxides, have a damaging effect on human health, but this wasn't fully considered in the drive to address climate change.
Should you still buy a diesel car?
The answer to this question has always been "it depends" and that remains the case – although it's now worth considering your options more carefully.
From a financial point of view, diesel cars are more expensive to buy than cars with a petrol engine, but use around 30% less fuel. This means if you cover roughly more than 12,000 miles a year (the average UK motorist does 7,900 miles) you're generally better off with a diesel.
The size of the car you're after should also determine which type of engine you choose: a petrol-powered Ford Focus officially manages as much as 61mpg, for example, and while this is less efficient than the most frugal diesel Focus (83.1mpg), it's far more palatable than a BMW X5 with a petrol engine, which gets 29.4mpg compared to the 53.3mpg returned by an entry-level diesel X5.
Buyers concerned about air quality in our towns and cities (where high emissions are most keenly felt) may also find merit in choosing petrol over diesel, particularly if their annual mileage is low.
Then there's the hybrid option: the BMW X5 mentioned above is very thirsty when ordered with a conventional petrol engine and more frugal when ordered with a diesel, but go for the xDrive40e petrol-electric hybrid and economy surges to 85.6mpg. If your commute is less than 19 miles and you've got somewhere to plug it in, you could even complete your journeys to and from work without using a drop of fuel.
Need to know: Diesel car tax rises
From 1 April 2018, all new diesel cars moved up one band for first year rate VED tax.
That meant tax rises of between £15 and £500 for diesels.
After the first year, all petrol and diesel cars cost £140 annually to tax.
Only all-electric cars pay no road tax, but hybrids, (and cars running on bioethanol or LPG) get a £10 annual discount.
All cars costing £40,000 or more incur an annual surcharge of £310 in years two to six.
Important to note, from April 2019 there will be an inflationary increase to the VED tax rates.
First year rates will increase from £0 to £65 higher than previously, depending on which CO2 band your vehicle is in.
Petrol and diesel cars will move from £140 to £145.
Hybrids will be taken up from £130 to £135.
Cars costing £40,000 or more will have their annual surcharge increased from £310 to £320 in years two to six.