Westminster imposes parking surcharge on older diesels
London 'D-Charge' set to increase parking cost for pre-2015 diesels by 50%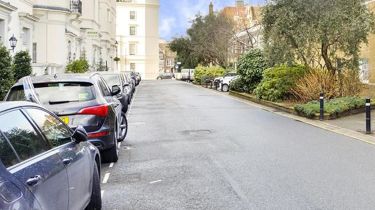 Further tightening its clampdown on urban air pollution, Westminster Council has announced increased parking charges for older diesel cars.
The announcement affects owners of diesel cars registered before 2015, who will now be liable for a £2.45 'D-Charge' parking surcharge when parking in certain areas of the capital.
When 'D-Charge' is added to the cost of an hour's parking, it will increase prices by 50% in Hyde Park, Marylebone and parts of Fitzrovia. The changes make Westminster the first council in Britain to impose specific penalties for diesel drivers seeking a parking space.
At present, Westminster charges £4.90 for an hour of parking, but drivers of diesel cars registered before 2015 will now face a £7.35 hourly charge. The City of Westminster has said it hopes the surcharge will discourage motorists from using polluting diesel vehicles in the capital. It claims that money generated by the surcharge will be spent on "sustainable transport" initiatives.
A planned diesel-specific parking surcharge has been planned since January 2017, when councilor David Harvey, Westminster's cabinet member for environment, sports and community, explained: "Additional charges for diesel vehicles will mean people think twice about using highly polluting cars and invest in cleaner transport that'll make a real difference to the quality of air we breathe."
Other ideas that aim to reduce air pollution in the capital include plans recently announced by the mayor's office for pay-per-mile road charging in Central London – intended to replace the current London Congestion Charge. Under these plans – under public consultation until October – drivers of the most polluting cars would pay an extra £10 to drive in central London.
Earlier this year, the Mayor of London, Sadiq Khan, called the capital's pollution a "public health emergency". London has been experiencing particularly high pollution of late, with electronic signs urging drivers to turn off their cars' engines when stopped in traffic. However, measures to reduce the effects of exhaust emissions aren't restricted to urban areas, either, drivers on the M1 motorway could face a 10mph speed-limit reduction due to high pollution around Sheffield.
Recent months have seen a steady fall in the popularity of diesel engines – perhaps linked to research indicating that they're worse for public health and the environment than was previously thought. Before the research, many took the fact that diesel cars typically emit far less carbon dioxide (CO2) than their petrol equivalents to mean that they were less polluting overall.
Experts have indicated that the comparably high levels of particulate matter and mono-nitrogen oxides in diesel fumes present a significant a health risk. Westminster Council cited Marylebone's "complex urban air quality problem", which includes "levels of nitrogen dioxide (NO2) that exceed recommended health levels and very high levels of particulate matter (PM)" as being the root cause behind the new parking tariffs.
Best new car deals 2022: this week's top car offers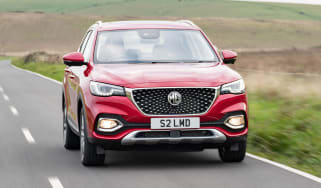 Best new car deals 2022: this week's top car offers
Top 10 best electric family cars 2022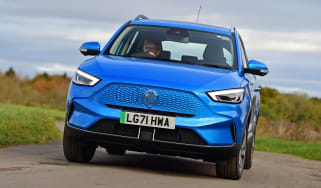 Top 10 best electric family cars 2022
Nissan Ariya vs Volvo XC40 vs Volkswagen ID.4 - which is best?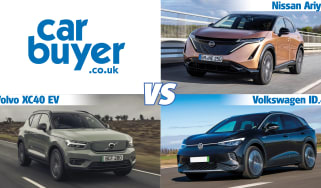 Nissan Ariya vs Volvo XC40 vs Volkswagen ID.4 - which is best?