60mph speed limit likely for M1 motorway
High pollution levels & semi-urban environment expected to herald stricter restrictions between junctions 28-35a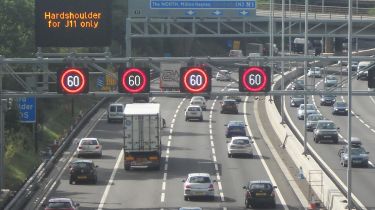 Highways England may implement a 60mph speed limit on sections of the M1 motorway around Sheffield in a bid to cut air pollution. The 10mph reduction is being mooted ahead of the M1 becoming a 'smart' motorway between junctions 28 and 31 in March, which could lead to an increase in traffic of up to 7.6% as vehicles are allowed to drive on the hard shoulder.
Sheffield is already experiencing high air pollution. Clive Betts, MP for Sheffield South East, told the Sunday Times the city has "had to close two schools by the M1 because the pollution was so bad."
It's estimated that by spending £205million to make the M1 smart, an extra 5-10,000 vehicles could squeeze onto it, exacerbating the pollution caused by the 130,000 that currently use the motorway every day. The 60mph limit, if implemented, is expected to affect drivers between 7-9am and 3-7pm.
Sheffield's battle with pollution and traffic highlights the dichotomy at play on Britain's roads as the Government tries to balance air quality and congestion. While the Department for Transport is implementing smart motorways in a bid to ease traffic and improve commuters' journey times, local residents are looking to Highways England (which runs the UK's motorway network) to improve the quality of the air they breathe.
Other initiatives have already been trialled to curb pollution levels on motorways. One of these was coating crash barriers in catalytic paints designed to absorb harmful emissions. These tests have been unsuccessful, however: a report commissioned by the Department for Environment Food & Rural Affairs (Defra) found the treatment could actually cause the release of undesirable chemicals into the air, while the amount of harmful nitrogen oxide gasses may have dropped by just 0.7% – and this decrease was "uncertain."
Car dashboard warning lights: the complete guide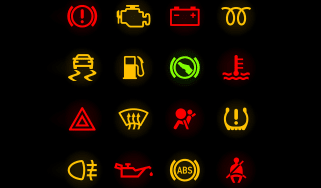 Car dashboard warning lights: the complete guide
What are Audi TFSI petrol engines?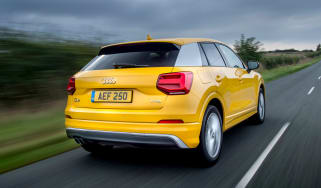 What are Audi TFSI petrol engines?
Best new car deals 2021