Mayor of London considers pay-as-you-drive road charging
Pence-per-mile road charging proposed to kerb pollution in London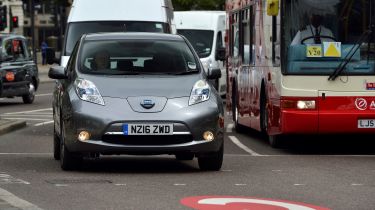 In a bid to reduce air pollution in Britain's crowded capital, the Mayor of London has outlined proposals for a pay-per-mile driving charge. It aims to reduce the number of car journeys made by three million a day.
Mayor Sadiq Khan has included the proposal in a draft report titled 'The Mayor's Transport Strategy'. The document can be downloaded from the Mayor Of London's website, which also explains how you can have your say on its proposals – a public consultation is open until 2 October 2017.
The Mayor's Transport Strategy
The draft report includes a number of measures intended to cut car use, including the replacement of today's Congestion Charge with a system based on actual journey distance. Its wording includes "more sophisticated road user charging and/or workplace parking levy schemes," among proposed changes. The report also suggests the development of "a future scheme that reflects distance, time, emissions, road danger and other factors in an integrated way." However, it doesn't explain exactly how and when drivers will be charged.
Under the present Congestion Charge, motorists are charged a flat rate of £11.50 when entering London's Congestion Charging Zone. Declaring that "the challenge facing Central London has changed", the report points out weaknesses in the current system, which sees drivers planning their journeys to fall outside the charging period of 7am to 6pm from Monday to Friday.
Other driver charges, including the Low and Ultra Low Emissions Zones, are said to be kept "under review", with the intended outcome being to push more motorists towards public transport. Sadiq Khan has announced a target of reducing the number of car journeys made by three million every day – with the proportion of journeys on public transport correspondingly increasing from 64 to 80%.
An additional goal of the mayor's strategy is to improve London road safety. In co-operation with Transport for London (TfL), the police and local boroughs, the mayor is adopting a policy called 'Vision Zero', with the aim that nobody will be killed by a London bus by the year 2030, and no deaths or serious injuries at all will occur on the city's roads by 2041.
'Healthy routes' is the name of another measure under consideration – it would give pedestrians and cyclists priority in certain locations, with some roads and parking places making way for cycle lanes and pedestrianized zones.
Explaining his proposals, Sadiq Khan said: "As London's population is set to increase beyond 10 million, our future health and prosperity is more and more dependent on us reducing our reliance on cars.
"We have to be ambitious in changing how our city works. While there will be five million additional journeys being made across our transport network by 2041, at the same time we're setting ourselves a bold target of reducing car journeys by three million every day.
"We have to make not using your car the most affordable, safest and most convenient option for Londoners going about their daily lives. This is not only essential for dealing with congestion as London grows, but crucial for reducing our toxic air pollution and improving the health of all Londoners."
New electric MG4 hatch to start at £25,995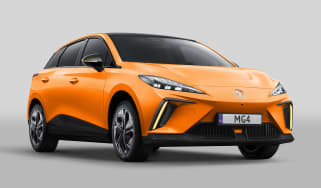 New electric MG4 hatch to start at £25,995
Best new car deals 2022: this week's top car offers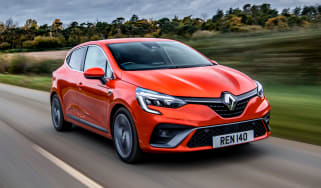 Best new car deals 2022: this week's top car offers
Kia EV4 SUV to take on the Volvo XC40 Recharge
Kia EV4 SUV to take on the Volvo XC40 Recharge