What is a car's exhaust system and what can go wrong?
We explain the inner workings of a car's exhaust system and what to do if it needs repairing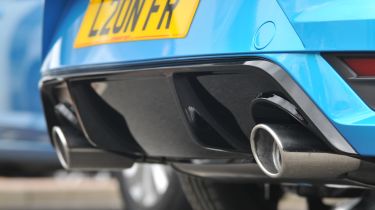 The exhaust system is responsible for removing the gases produced in a petrol or diesel engine. When fuel is burnt in the combustion chamber, the reaction emits gases like carbon dioxide and nitrogen oxides.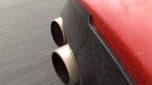 Smoke from exhaust: what does exhaust smoke mean?
Exhaust pipes or finishers are often visible out the back of a car. The exhaust system also tends to produce noise, and high-performance cars often have exhausts that amplify and improve the engine's sound. Meanwhile, some cars are fitted with quieter exhausts which focus more on refinement. 
However, while the average person may be quick to identify an exhaust, few know what it actually does and why it is so important. So with all of this in mind, how does your car's exhaust actually work?
How does an exhaust work?
An exhaust system typically has four main components: the exhaust manifold, the catalytic converter, the muffler and the exhaust pipe itself. The process begins when fumes from the engine are expelled through the exhaust manifold; this then proceeds to funnel them down a pipe and into the catalytic converter. 
During the process of combustion, an engine creates six different types of gases including carbon monoxide, nitrogen monoxide and nitrogen oxide - all three of which are considered poisonous. The object of the catalytic converter is to change these harmful substances into less harmful ones through chemical reactions. Inside, they are made up of a honeycomb-like structure constructed of various minerals such as palladium, rhodium and even platinum. These act as a catalyst for a chemical reaction which converts the toxic gases into carbon dioxide and water. While these minerals are highly effective in neutralising potentially dangerous substances, their value makes them a popular target for thieves. You can read more about catalytic converters and catalytic converter theft here.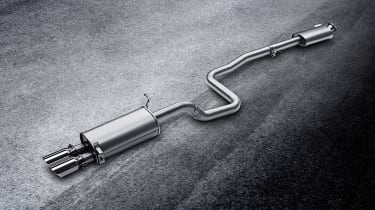 After passing through the catalytic converter, the remaining gases make their way towards the muffler system. Given engines essentially create hundreds of miniature explosions every minute, there needs to be something to suppress the excess noise. The muffler does exactly that by passing the gases through a variety of tubes and tunnels to release air pressure and therefore dampen the noise. Just like a musical instrument, these are tuned in order to create the car's desired sound - with sportier cars typically allowing more air to pass through, creating a louder, raspier exhaust note.
Finally, you have the exhaust tip which is usually the part of an exhaust that most people are familiar with. This is used to expel the gases and other remnants of the combustion process. Exhaust tips are often deemed a sign of performance, with sportier and more luxurious cars frequently adorning chrome and multi-tipped exhausts.
What are the signs of a broken exhaust?
Ensuring your exhaust is in good condition is a key part of car maintenance. A broken exhaust, while not necessarily detrimental to your car's engine, can be bad news in other regards. For starters, a broken or malfunctioning exhaust can instantly fail your car's MOT. This is because it may be leaking harmful emissions, be too loud or have come loose and pose a danger to other road users. A damaged exhaust may also negatively affect your fuel economy as fumes that are not dispersed properly can hamper the efficiency of your engine.
Partnership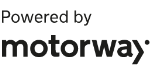 Need to sell your car?
Find your best offer from over 5,000+ dealers. It's that easy.
Thankfully, it should quickly become apparent to the driver that the exhaust may be broken. Make sure to look out for:
Vibrations while the engine is running
Rattling or bassy sounds
A strong smell of burning
Loss of engine power
Engine warning lights
Exhaust hanging lower than usual
How much does it cost to repair a car exhaust?
Unfortunately, a broken exhaust is not good news unless you are itching to make heavy use of your credit card. A full inspection and repair typically starts from around £300 but can rise to £600 or more for extensive repairs on complicated luxury and performance cars.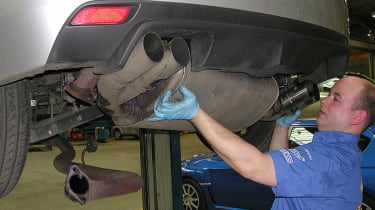 Rather than trying to fix the damage yourself or leaving it to potentially worsen, we recommend taking your car straight to a trusted repair or service centre as soon as you detect that your exhaust may be broken. Leaving or attempting to repair the damage without the proper expertise could lead to further issues and bigger repair bills down the line.
Any good repair shop will employ trained technicians that will quickly be able to assess the situation and give you an accurate quote in no time. After a couple of hours, you should be back on the road; plus many centres will offer a year or more warranty on the work done for extra peace of mind.
Car technology made simple