Smoke from exhaust: what does exhaust smoke mean?
Getting smoke from your car exhaust? Our guide explains why you might not need to panic
​Unless you drive an electric or hydrogen-powered car, your car almost certainly has a petrol or diesel engine under the bonnet. These engines generate power via internal combustion, which produces exhaust emissions, including small amounts of smoke. 
Different colours of smoke - usually black, blue, grey or white - can appear from an exhaust from time to time, but not all of these are necessarily a cause for alarm. All of the gasses that build up in an engine once its up to temperature need to be removed quickly and the exhaust system allows them to exit in a safe and controlled manner. An occasional puff of smoke from the exhaust when accelerating likely isn't anything to worry about.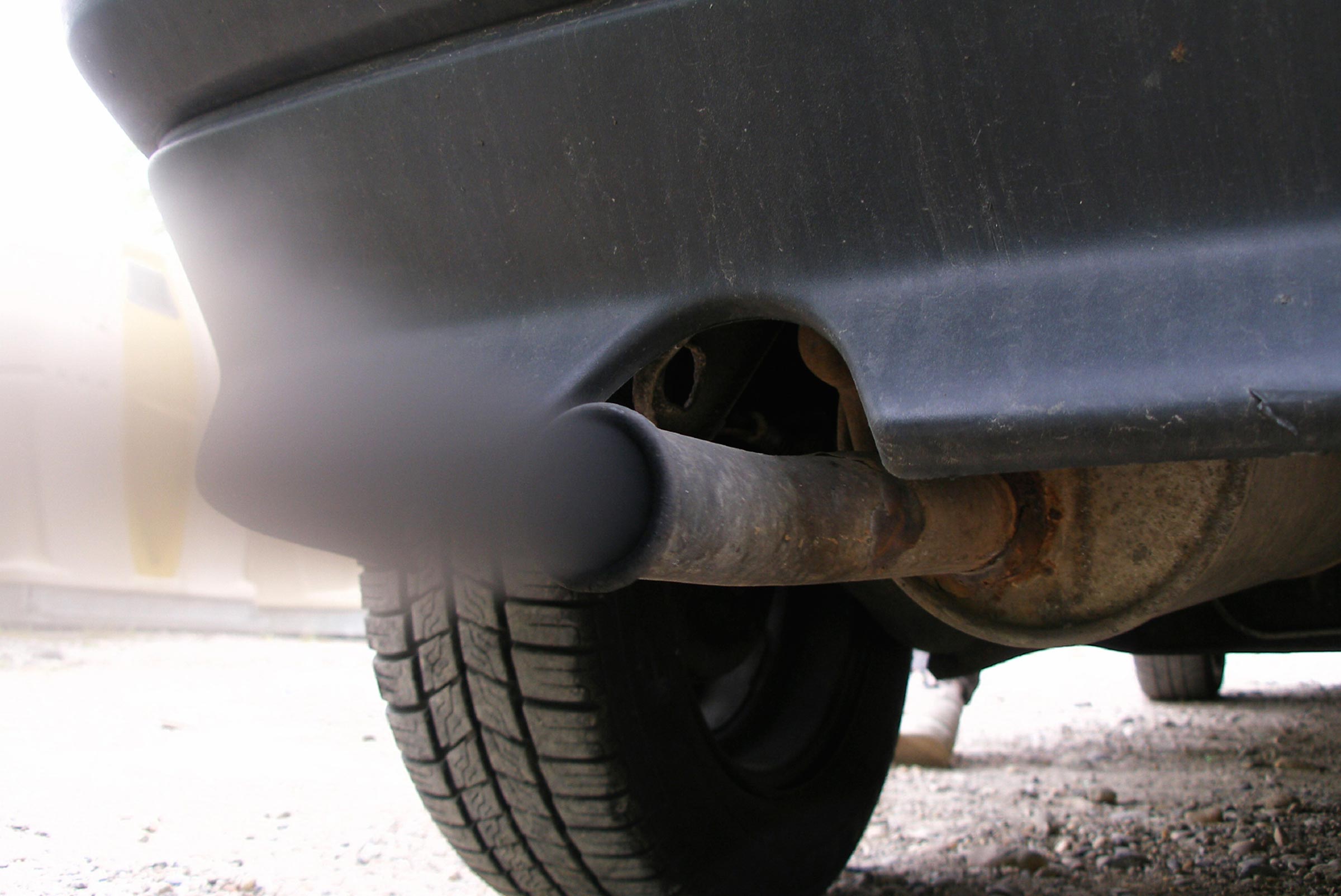 Diesel Particulate Filters: what is a DPF and which cars come with one?
This is particularly the case if you drive a car with a diesel engine. If you take your first high-speed motorway run in a while, there may initially be an ugly, sooty cloud from your exhaust. This could well be the result of a build up of waste in the exhaust system. However, if you begin to notice smoke coming from either a petrol or diesel engine on a more frequent basis – be it any colour – it could be the sign of something more serious. Read on to find out more about what these issues could be.
Black smoke from your exhaust
It may seem contrary to what you'd expect, but black exhaust smoke is possibly the kind to be least concerned about, particularly if you drive a diesel car. However, with modern engine and emissions control systems, black smoke should be a very infrequent occurrence, so frequent black smoke could point to a fault or a worn engine.
The most frequent times to get black smoke from a diesel exhaust are from the first moment that the engine is switched on, especially from cold, or when hard acceleration is suddenly called for. In these cases, the black smoke manifests in very thick clouds –  this is caused by diesel that has passed through the engine without being completely burnt.
The reason this unburnt fuel is more common with diesels than petrol engines is because the fuel is compressed to ignite it, rather than being lit with a spark from a spark plug - as found on a petrol engine. A combination of pressure and heat is required to ignite diesel; this is what your glow plugs are for and why smoke is more likely before your engine has reached its usual operating temperature.
If black smoke constantly pours from your diesel car's exhaust, though, it's probable that something's wrong. The most likely culprit is worn fuel injectors. A fuel injector sprays diesel through a very fine nozzle, and because the on-board computer knows how quickly fuel can pass through it, it knows how much fuel to supply. If this nozzle wears and becomes enlarged over time, the computer can end up supplying too much fuel, and this might pass through the engine without being completely combusted, resulting in clouds of black smoke.
The majority of modern cars have something called a Diesel Particulate Filter (DPF), which is intended to prevent this black smoke, or soot, leaving the exhaust. It uses a specially designed metal mesh to catch and store the soot, with sensors telling a computer when it's full. Then, the computer will choose a time when the engine is running at full temperature – during a fast motorway run, for example – to raise the temperature of the DPF and burn the soot off.
As the temperature is so high, the soot is burnt off with very little smoke, and the process only takes a few moments. Once complete, the filter is clear and can continue to trap carcinogenic particulates until it refills again. If the filter becomes blocked or broken, you'll usually experience a warning light on the dashboard and a noticeable loss of power.
Petrol cars don't have a DPF, but any instance of black smoke from the exhaust is likely to point to overfueling in much the same way as a diesel. It's more likely to be experienced if your car is turbocharged – here, the turbocharger acts as an exhaust-driven pump that forces extra air into the engine, where it's joined by additional fuel to give increased power. However, that extra fuel will only burn properly if enough air is supplied.
If your turbocharger is worn, or there's a 'boost' leak from its pipework, the turbocharger might not supply enough air for this extra fuel to be properly burnt, in which case it will be disposed of through the exhaust.
If black smoke becomes frequent or constant, whether on a petrol or a diesel car, it's vital that you refer your car for urgent repair. Not only will your fuel consumption increase, you risk damaging sensors and components in the exhaust system, as well as the catalytic converter on petrol engines, all of which could be costly to repair.
Blue smoke from your exhaust
Blue exhaust smoke, which comes in a variety of shades depending on thickness, is a sign of engine oil being burnt. All engines will burn a tiny amount of oil – the cylinders are lubricated by a thin screen of oil on the surfaces that the pistons thrust up and down against, and some of this will naturally make its way into the combustion chamber, particularly on brand new or high-performance engines. This is why your engine's oil level will naturally go down, and one reason that it changes in colour.
However, in a healthy engine, there should not be enough oil burning to produce visible smoke. If you can see blue smoke – or smell its distinctive aroma – it's likely that a repair is necessary. The severity of the problem can vary, so it may not be an expensive repair, but as with any repair, the sooner you have it diagnosed and fixed, the less costly it's likely to be.
The first thing to investigate is where the burning oil is coming from. A common culprit is the turbocharger, if fitted. The moving parts of a car's turbocharger are lubricated by an oil feed from the car's sump, in order to reduce friction and maintain efficiency. There's a possibility of this feed leaking, though, and if oil joins the flow of air being pumped into the engine, it will enter the cylinders and get burnt. If the fault is with the feed itself, the repair could be inexpensive. If the turbocharger itself is at fault, though, it will need rebuilding or replacing, and that can be costly.
Older cars, or those that have covered a high mileage, can become smokey over time due to natural wear and tear. The cylinder walls, the pistons and their valves will all eventually wear and allow oil to pass where it shouldn't. Once this begins to happen, the engine will either need to be repaired, rebuilt or replaced. It is possible for oil entering the cylinders to be a sign of head gasket failure, too, but we'll discuss that further below.
White smoke from the exhaust
When a white cloud comes from your exhaust, it's vital to determine whether what you're looking at is actually smoke or just steam, which is perfectly normal in smaller amounts. At some times of the year, particularly when it's very cold outside, moisture can build up in your car's exhaust while parked, causing quite substantial white clouds to come from the exhaust as the car warms up, but there isn't necessarily anything wrong.
Most cars emit steam from the exhaust on start up, which will gradually fade as the engine and exhaust reach their natural operating temperature. However, as with the other colours discussed already, if your car is fully warmed up and the exhaust is emitting smoke of any kind, there could be a fault.
White smoke can actually be a very light shade of blue, which indicates that oil is entering the cylinders and getting burnt – see the section above for more on this. However – constant thick white smoke is usually a sign that coolant is being burnt, and you definitely don't want that to happen.
The most traditional cause of this is head-gasket failure. The head gasket is a thin, shaped metal sheet sandwiched between the cylinder head and block – the top and bottom parts of most engines. It's there to form a seal between the two parts, and to prevent coolant leaking from the jacket that surrounds the engine.
Sometimes, wear and tear causes this gasket to fail and coolant is no longer contained within the water jacket or the cooling channels that run throughout the engine. And if it fails around a cylinder, it will let coolant flow into the cylinder, where it will be burnt and steam will come from the exhaust at high pressure. As the wear increases, more coolant will flow into the cylinder, and the steam will increase – this can happen quite suddenly.
It's vital that you stop the engine as soon as you can if this happens. If the trickle of coolant becomes a flood, it can cause serious internal engine damage that isn't always repairable. What's more, if the engine runs out of coolant, it could overheat and lead to further damage.
This is why it's just as important to frequently check your engine's coolant level as it is to check that it has the right amount of engine oil.
UK road tax costs 2021/2022 explained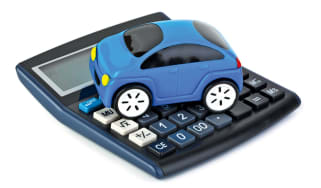 UK road tax costs 2021/2022 explained
Top 10 best economical 4x4s, SUVs and crossovers 2022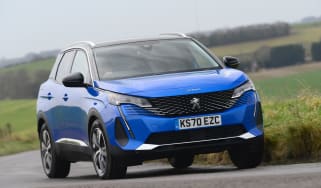 Top 10 best economical 4x4s, SUVs and crossovers 2022
2022 Citroen C5 Aircross facelift gets bold styling makeover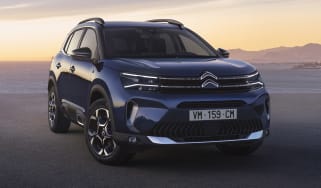 2022 Citroen C5 Aircross facelift gets bold styling makeover