Car sales tricks: top tips
This guide will teach you the secret tactics and tricks dealers use to get a sale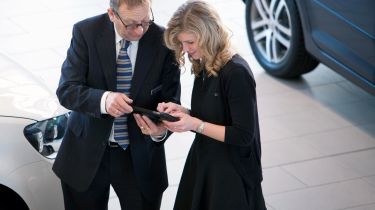 Britain, as a nation, is utterly obsessed with cars. Around 80% of households own at least one, and most of us will replace our vehicle every few years, so there's a whole industry built around persuading you to choose to buy your next car from a dealership.
While almost all dealers are reputable, there are some car sales tricks and industry processes that are good to know about. This will put you on the front foot and give you a clear perspective when it comes to the buying process.
If you'd rather bypass visiting dealerships altogether, you can also use car brokers and online retailers instead. Often these services offer discounts on new and used cars upfront, so there's no need to haggle in person. Some, including our sister site BuyaCar.co.uk, will even deliver the car you buy to your doorstep.
1. Your new best friend
Successful salespeople can only sell cars if they're personable, so the stereotypical 'tough-talking' salesman has largely been replaced. This is very good news, but it's still good to be mindful that sales professionals only have one goal: to sell cars. A friendly approach, along with tea and biscuits, might be genuine, but it's also part of a business strategy. If they show an interest in your needs, make a fuss of your family and keep the coffee flowing, they're more likely to win your business than a less warmly accommodating dealership down the road. It may sound cynical, but it's also harder to walk away from someone friendly, so always remember you have the final say and that being in sales requires a very thick skin, so no-one is likely to be offended. Our guide to buying a new car has even more tips.
2. Limited-time deals
You'll have heard the phrase 'for a limited time only', because it has become one of the most common car sales tricks used today. Fear of missing out' can affect us deeply and the car industry is well aware of this. Finance with 0% interest, discounted models and free extra equipment are often touted as being available only for a limited time and the sense of urgency this creates can be palpable. If the car, specification and price are right for you, taking advantage of one of these offers can be sensible. Be aware though, that if you've any niggling doubts about the deal, it's always best to walk away. Don't be worried about losing out – there's a reason we're all so familiar with 'limited-time offers': while the duration of such offers may well be limited, they occur so frequently that another one will be along sooner than you may think.
3. Not-so-special editions
On average, cars stay on sale for six or seven years before being replaced. When a model is nearing the end of this cycle, manufacturers and dealers often roll out 'special editions' in order to tempt buyers and clear remaining stock before the new version arrives. These will often come with extra equipment for a reduced price, or have unique paint colours and special interior designs. While special editions can be a great way of getting an attractive car with discounted options, some may appear more tempting than they actually are. Special editions are often worth no more on the used market and the packages of equipment they come with may be available on standard models, but in different combinations. When you're looking to buy a new car, do a bit of research to find out whether the model you're after is due for replacement soon. This can be a tool for haggling, as the dealer is likely to want rid of their old models to make way for new stock. Read our guide to special editions to see what's on the market today.
4. Cheap 'expensive' freebies
The dealer may try to get you to buy a car by offering extra services for free. Protective interior and exterior treatments that guard against dirt, stains and scratches are often a good idea, but they're typically only worth a couple of hundred pounds in total, so don't let the dealer talk their value up. You may be persuaded that free car mats are a kind gesture, but you should expect these to be fitted as standard, or at least for minimal outlay. Similarly, a free tank of fuel may seem like a nice touch, but when you're spending tens of thousands of pounds on a car, it's a drop in the ocean. You should arguably expect fuel to be covered by the 'delivery costs' dealers work into the car's price. If you want to know more, our guide to optional extras has all the information you'll need.
5. Loss leaders
You may have seen a car you're interested in buying advertised for a seriously tempting price, but be aware that there's often a reason for this. Dealers sometimes advertise cars in unpopular colours or with spartan equipment at a low price, in the expectation that very few people will actually choose these models. The same car in a specification you actually want may be significantly more expensive. If you see a car like this, think about what it's going to be like to live with on a day-to-day basis and how easy it'll be to sell on or trade in when it's time for your next car.
6. Cash is no longer king
You may think you'll be in a strong position to negotiate if you walk into a dealership with the necessary funds to buy a car outright. The opposite can in fact be the case. Car dealers are often incentivised to sell cars on finance and cash buyers don't allow them to achieve these rewards. If you're thinking of buying a car on finance, be sure to keep a close eye on the APR, or interest rate, as some deals are better than others. Our detailed guide to car finance has all the information you need.
7. Take care of the pennies
With almost 80% of new cars being bought on finance, adding optional extras can seem temptingly affordable. A £500 optional extra, spread out over three years, is unlikely to increase your monthly payment by much. Tick too many boxes, however, and not only will that payment quickly become more than you'd budgeted for, but the total price of the car will also rise significantly. Depending on what options you select, its subsequent used or trade-in value may not reflect this increase.
8. 'Selling' the car
This is something most car buyers will be aware of: the dealer will try to make the car seem as attractive as possible to you. Sales professionals have a variety of ways of doing this, but if they start talking about the popularity of the car, the scarcity of the model or the need to act quickly to secure it in the specification you want, they're probably relying on the 'bandwagon effect'. This is a similar tactic to a limited-time offer, as it relies on stoking your 'fear of missing out' as motivation for buying a car. Don't let the dealer persuade you that they need to meet their target and will discount the car for you to do this – it's a well-known sales tactic and the discount is unlikely to be more than would be offered on any other day.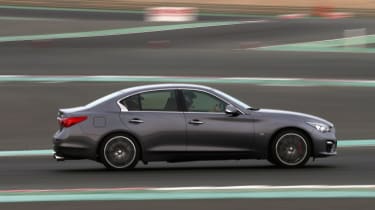 9. Fantastic test drives
You're probably going to enjoy the test drive. Most people try to upgrade when they buy a new car and new models tend to be faster and more powerful than the cars they replace, so expect it to be an enticing experience. Dealers may even offer you the car for a weekend in the hope that you fall in love with it. Be sure to keep a cool head, though: cars used for test drives are often fitted with lots of expensive optional extras. These can make it a more pleasant place to sit and can also affect how it drives. Upgraded suspension and better interior trim, not to mention higher-specification engine and gearbox combinations can mean the car you test drive feels very different to the car you're actually thinking of buying. Try to test a car with as similar a specification as possible to the one you're buying, in order to get a realistic impression of what it'll be like to drive. Our guide to test drives has further pointers.
10. Trade-in tricks
If you're using your old car as a trade-in, you may have an idea of what it's worth. One tactic dealers sometimes use is to offer you significantly less than your car's actual value, before allowing you to haggle them up. The advantages of this technique for the dealer are twofold: firstly, they may be able to give you less than your car is actually worth; secondly, if you're able to negotiate the price up, you may feel you're getting a good deal and will therefore be more likely to buy a car from them. Some dealers may offer you a guaranteed trade-in value (often £2,000), but they'll price their cars to take this into account, so it might not be quite the 'deal' it appears. Dealers often use trade reference manuals like Glass's Guide and the CAP Black Book to determine the value of your car; it's worth getting an online quote from one or other of these organisations, both for the car you're trading in and the one you're thinking of buying. You'll get a trade-in value, as well a private-sale price and a dealer-recommended price. Secondhand car buying companies will also give you a value by text, which is usually similar to its trade-in value. Make sure you know your car's true trade-in value and don't accept less than this. Our guide to negotiating a good price for cars has more information.
Final thoughts
Car dealers are, for the most part, reputable outfits that aren't there to rip you off. They're still businesses, though, so they will try to maximise their profit during the buying process. Be sure to go in with a cool head and keep in mind the above tactics, as this will minimise your chances of being swayed by them. If there's one other thing to remember, it's this: with over 2.5 million new cars sold in the UK each year, there's plenty of choice out there. Don't ever feel pressured into buying.
If you want more information on how to respond to a salesman's tricks of the trade, and maybe even make the tactics work in your favour, take a look at our article on how to negotiate a car price.
Engine management light: top 5 causes of amber engine warning light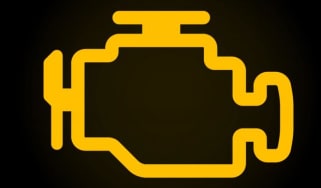 Engine management light: top 5 causes of amber engine warning light
Electric MG 4 to arrive in September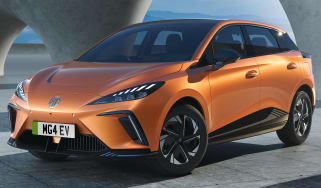 Electric MG 4 to arrive in September
Best new car deals 2022: this week's top car offers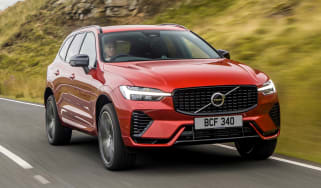 Best new car deals 2022: this week's top car offers