How to buy a used car online
There are true bargains to be had online but there are also pitfalls. Our guide explains what to watch out for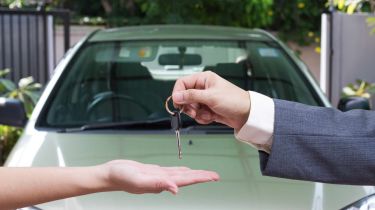 British car buyers love to buy cars online. Across the most popular used-car classified sites: eBay, Auto Trader, Gumtree, Facebook Marketplace and our sister site Buyacar, there are up to 750,000 used cars advertised at any one time.
If you're looking for a car for a relatively low budget, you could find yourself looking at cars advertised by private sellers. You could also search the buying and selling pages associated with car groups on Facebook.
What's the best way to sell a car?
A few years ago, sites such as Gumtree and Facebook Marketplace were most likely to host adverts for older, lower priced cars. Nowadays, both sites feature listings for every budget, with well-used examples of the Volkswagen Polo and Ford Fiesta rubbing shoulders with expensive high-end models such as the latest Bentley Flying Spur.
And while many buying, selling and trading sites are making reporting problems ever easier, there's still an element of risk for the used-car buyer. Most adverts – and the cars and sellers behind them – are genuine, but fraudsters are out there, so you should understand the potential pitfalls.
Below you'll find out how to keep you and your money safe when buying a cheap car online. Most of this advice concerns buying from a private seller, but if you'd like some tips on buying from a used car dealer, head over to our advice article on that subject and read guide to the best used cars you can buy for under £5,000.
Be cautious with an evasive seller
Be very suspicious if a seller is unable or unwilling to speak on the phone. If they say they're on holiday, working abroad, with sick relatives or any other reason why they can't talk, be wary. There's no substitute for speaking to someone to gauge their trustworthiness.
Avoiding scam payment methods
If you receive a text message asking you to email a reply, this should raise a red flag. A common scam involves con artists sending convincing emails, either directing you to a seemingly authentic payment service (when you're buying a car), or purporting to confirm their online payment has been made (when you're selling). Both may be bogus. If you need to check the amount of money in your online escrow account, such as PayPal, never head to it via a link in an e-mail.
Only use secure payment methods
Never send money via an unconventional route, or one you're unfamiliar with. Ideally stick to cash or payment made via your bank, either through your online (or telephone) banking service, your banking app, or your established escrow service. Never use the seller's computer or phone to organise payment and make sure the number or website address you're using is familiar and authentic.
Completing your due diligence
Get as much information about the car and buyer as you can: why are they selling the car? How long have they had it? Have there been any problems with it? Is there a full service history? Write down the answers to these questions, then double-check them when you see the car in the metal. The answers will help establish credibility and trustworthiness.
Ensure you thoroughly check the background of a car
Run a background check on the car. The DVLA's own check facility is free and should confirm details of the car's tax and MoT status, as well as its colour. You can also check its MoT history on the DVLA's MoT checker. An HPI, RAC or AA car history check should reveal if there's any outstanding finance on the car, and for the sake of around £20, performing one of these is well worth it. Some buying and selling sites even provide the facility to do this within their adverts.
How, and when you should view a car
When going to view the car in person, stay safe. Meet them in a safe public place, in daylight. Take a friend for extra reassurance, plus they could help you spot problems with the car or stop you from rushing into anything.
Safely paying for a used car
Don't take cash with you to the sale. If you're satisfied the seller and the car are genuine, either go to the bank with them, call your bank to organise payment, or make an online payment via the banking app on your smartphone.
Checking a car is roadworthy and genuine
Even if the car is worth a few hundred pounds, check the paperwork. It should have an MoT (unless explicitly stated) and the VIN number (usually found on a plaque at the bottom of the windscreen, under the bonnet or in the driver's door jamb) should match the number on the V5.
Always view a car in person before you buy
Don't pay a penny without seeing the car in the metal. Be dubious about any online link or website the vendor directs you to and use conventional, established payment methods you're familiar and comfortable with. You shouldn't be required to pay a deposit before seeing the car, either.
Is the price too good to be true?
If a deal seems too good to be true, it may well be. Checking a used car's value is easy, so the £40,000 SUV you see listed for £10,000 is more likely to be a ruse to lure the unwary than a genuine pricing error.
If you have doubts, walk away
If in doubt, walk away. There are hundreds of thousands of cars for sale in the UK, and your instincts about the owner are just as important as your feelings about the car. If something feels off – even if you can't put your finger on it – politely decline to take the sale any further.
Of course, the normal rules about buying a secondhand car also apply, so head over to our in-depth guide to buying a used car for more information.
Best new car deals 2022: this week's top car offers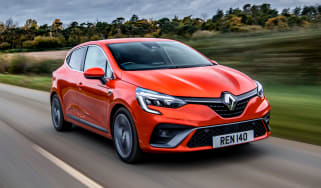 Best new car deals 2022: this week's top car offers
New electric MG4 hatch to start at £25,995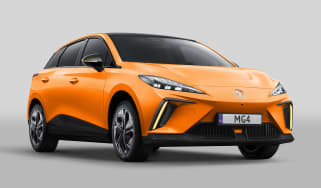 New electric MG4 hatch to start at £25,995
Kia EV4 SUV to take on the Volvo XC40 Recharge
Kia EV4 SUV to take on the Volvo XC40 Recharge