How to buy a used car online
There are true bargains to be had online but there are also pitfalls. Our guide explains what to watch out for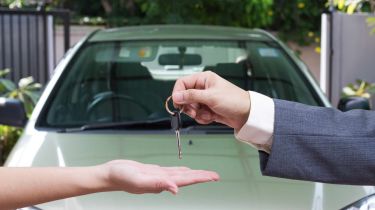 Car buyers have increasingly transitioned their searches to online marketplaces over the past couple of decades. The days of driving from one used car dealer to the next hoping to find the right car are mostly in the past, with buyers instead pinpointing dealers and car supermarkets online that offer finance, warranties, and part exchange. This has led to an increase in the use of classified sites including Auto Trader, eBay, Facebook Marketplace, Gumtree, and our sister site Buyacar.
If you're looking for an affordable car, you could find yourself looking at models advertised by private sellers. You could also search the buying and selling pages associated with car groups on Facebook.
What's the best way to sell a car?
A few years ago, sites such as Gumtree and Facebook Marketplace were most likely to host adverts for older, lower-priced cars. Nowadays, both sites feature listings for every budget, with well-used examples of the Volkswagen Polo and Ford Fiesta rubbing shoulders with expensive high-end models such as the latest Bentley Flying Spur.
And while many buying, selling and trading sites have made reporting any problems even easier, there's still an element of risk for the used-car buyer. Most adverts – and the cars and sellers behind them – are genuine, but fraudsters are out there, so you should understand the potential pitfalls. Some fraudsters are easier to spot than others, so if it appears too good to be true it almost certainly will be.
Below you'll find out how to keep you and your money safe when buying a cheap car online. Most of this advice concerns buying from a private seller, but if you'd like some tips on buying from a used car dealer, head over to our advice article on that subject and read our guide to the best used cars you can buy for under £5,000.
Be cautious with an evasive seller
The times of relying on someone's word have mostly passed and although genuine sellers are still out there, which we'll discuss further down, you should keep your eyes and ears open for signs of an evasive seller. Those that don't want to talk on the phone, claim ignorance when asked questions, or attempt to dodge your calls should be treated with suspicion. 
Sellers that refuse to talk on the phone, or only partially answer a query in a written message should make you rethink the purchase. If you feel you can't trust a seller or something doesn't seem right, then walking away, even when the car is competitively priced could not only save you a headache, but a lot of money in hidden issues.
Positive signs to look out for
Sellers that answer your questions promptly, and admit when they don't have the answer to hand, but will try and find, out should be your first sign of being on the right track. Being able to match up their words with their paperwork is another positive sign to check for. If they say the car has two owners and nine service stamps, and this matches the logbook and history, they clearly checked instead of just guessing for a hurried advert of a car they want to get rid of.
Partnership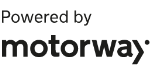 Need to sell your car?
Find your best offer from over 5,000+ dealers. It's that easy.
Many people don't understand the intricacies of how a car works and so don't know technical information, but they do know when they last visited the garage and any issues that have arisen during their ownership. Sellers that offer up problems they have had without being prompted and then go on to say what was done to resolve them are preferable to those that only give up information after you've had to pull it out of them.
Avoiding scam payment methods
If you receive a text message asking you to email a reply, this should raise a red flag. A common scam involves con artists sending convincing emails, either directing you to a seemingly authentic payment service (when you're buying a car), or purporting to confirm their online payment has been made (when you're selling). Both may be bogus. If you need to check the amount of money in your online escrow account, such as PayPal, never head to it via a link in an e-mail.
Only use secure payment methods
It is safe to buy a used car online from a seller as long as they are a legitimate business. There are a number of larger online car sales platforms like our sister site Buyacar that are well known, and it's easy to check their credentials. 
Never send money via an unconventional route or one you're unfamiliar with. Ideally stick to cash or payment made via your bank, either through your online (or telephone) banking service, your banking app, or your established escrow service. It is also preferable to be in the same physical location as the car and seller when making a bank transfer so there is no confusion over payment times. Never use the seller's computer or phone to organise payment and make sure the telephone number or website address you're using is familiar and authentic.
Completing your due diligence
Researching the car you are looking for will make buying a lot easier as you will know what to ask about. If you are looking at a car that has a common problem that was recalled by the manufacturer to resolve then ask if they have proof of this.
For the specific car you find, ask the seller why they are selling, how long they have owned the car, if the logbook is in their name, whether they've had problems, and what proof of servicing they have. Some manufacturers now have digital service records and so you'll either need to call a dealer, check the onboard service record, or see a printout to check it is as advertised.
Ensure you thoroughly check the background of a car
Run a background check on the car. The DVLA's own check facility is free and should confirm details of the car's tax and MoT status, as well as its colour. You can also check its MoT history on the DVLA's MoT checker. An HPI, RAC or AA car history check should reveal if there's any outstanding finance on the car, and for the sake of around £20, performing one of these is well worth it. Some buying and selling sites even provide the facility to do this within their adverts.
How, and when you should view a car
Be cautious to not hold large amounts of money on you. If you are intending to pay several thousand in cash then get a friend or family member to drive you and put the money in a safe place in their car out of view. Don't make it clear you have the cash on your person until you are confident you want to go ahead with the purchase and you are comfortable with the seller.
Sellers that have a friend or family member with them shouldn't worry you as there are untrustworthy buyers as well as sellers, however, a seller that has more than one person with them should be treated with caution.
Meet somewhere you are comfortable with; some sellers don't want strangers coming to their home address, but are happy to meet in a public place. It is up to you what you consider safe, and making sure you are happy with the arrangements is critical before you go ahead. It's also advisable to check the seller's details and those on the V5C match.
Finally, we can all get carried away when we see a car that we have been saving for, or get rose-tinted glasses after finding what we deem to be a good car. Having someone with you that is less emotionally attached can be really helpful, they may spot a problem that you would otherwise have missed.
Safely paying for a used car
Sellers may be uncomfortable with cash, especially because counterfeit notes can be hard to spot if you don't know what you are looking for. Most will prefer a bank transfer, going to a bank together or calling your bank to organise the payment/using a banking app, are the most popular ways. Just be sure that you use your own phone/computer so that you are fully in control of the payment method. 
Sellers that insist only on cash should be treated with extreme caution and in this case do not take the cash with you, instead go to the bank together after you have seen the car.
Checking a car is roadworthy and genuine
Even if the car is worth a few hundred pounds, check the paperwork. It should have an MoT (unless explicitly stated) and the VIN number (usually found on a plaque at the bottom of the windscreen, under the bonnet or in the driver's door jamb) should match the number on the V5.
Always view a car in person before you buy
Don't pay a penny without seeing the car in the metal. Be dubious about any online link or website the vendor directs you to and use conventional, established payment methods you're familiar with and comfortable with. You shouldn't be required to pay a deposit before seeing the car, either.
Is the price too good to be true?
If a deal seems too good to be true, it may well be. Checking a used car's value is easy, so the £40,000 SUV you see listed for £10,000 less than similar cars is more likely to be a ruse to lure the unwary than a genuine pricing error.
Be very cautious if you contact a seller that lists the price of a vehicle below market value, even if they have a seemingly genuine reason. If you spend enough time looking at classified adverts you'll find no end of examples, including people saying they are emigrating tomorrow or need to raise immediate funds for a business opportunity. 
Others even claim they need to raise cash quickly to help out a friend or family member and so are willing to accept offers far below the car's worth. Sadly, although there may be a handful of real people in these circumstances, thieves and fraudsters commonly use these stories to scam buyers.
If you have doubts, walk away
If in doubt, walk away. There are hundreds of thousands of cars for sale in the UK, and your instincts about the owner are just as important as your feelings about the car. If something feels off – even if you can't put your finger on it – politely decline to take the sale any further.
Of course, the normal rules about buying a secondhand car also apply, so head over to our in-depth guide to buying a used car for more information.
Money-saving tips when buying a car