Questions to ask when buying a used car
Make sure you ask the right questions when you're buying a used car with our comprehensive guide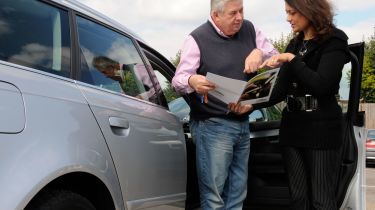 While buying a used car can be exciting, it can quickly turn into a stressful experience without the right preparation. It's important to go into the used car buying process ready to ask the right questions, to help you understand if it really is the right car, and to know when to walk away. Whether you're buying a used car from a dealership or from a private seller, our helpful checklist of important used car buying questions will help you make the best use of your time and get the most important information ahead of a potential sale.
Before approaching a car make sure that it remains in your budget, whether that be through financed monthly payments or a lump sum. It can be tempting to spend a little extra for a nicer model, but make sure you remain within what you can afford. Remember: there are plenty of cars out there, so try to avoid getting tunnel vision because your perfect car may be just another five-minute search away.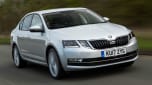 Best way to finance a used car
Buying a used car privately carries a little more risk than buying through a dealer, as there aren't as many legal protections for the buyer. For this reason, it's particularly important to ask questions and get a full picture about the car before handing over money to a private seller.
There are some laws in place to protect you even if you buy a car privately, however. If you ask a question and the seller lies, they've broken the law, so it's important to ask as many questions as you can about the car's history.
Before you buy any car, it's also a good idea to give it a thorough inspection and ensure you're satisfied with its condition. You can pay a professional to do this or do it yourself if you know what you're looking for, but walk away if the seller is reluctant to allow you to inspect the car. We have a handy guide to checking a used car to make sure it's as advertised.
Read on to find out all the questions you need to ask when buying a used car; it's something of a checklist, so you could try writing them all down in a notebook or on your phone so when you go to see the car you don't forget anything.
Is the car as described in the ad?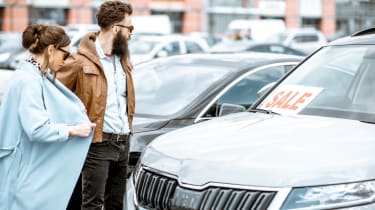 Ask if the car is as described in the advert. If the car has been advertised for some time, the buyer may have forgotten to mention any changes since it went up for sale. This could be particularly true of a private seller, who is more likely to be still using the car, increasing its mileage and the chance a fault could have developed. On some online platforms, such as Facebook Marketplace, sellers have a limited amount of space in the description box, so may have left details out for brevity. Asking the question in person or through private messages will help you get the full picture and make sure you're up to date on the car's status.
How many miles has the car done?
Although it's not the be-all and end-all, asking about the mileage of a car is one of the key starting points to determining the car's value, allowing you to compare it with similar used models on the market. It might also be worth asking how the car has been driven; a car with lower mileage might not necessarily have had an easier life as it may have been used for lots of shorter trips around a busy city, as opposed to less-frequent longer-distance drives on the motorway which tend to be less wearing than the stop-start nature of city driving.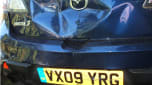 How to get cheaper car insurance
Bear in mind that a higher-mileage car with a more comprehensive service history that's been well maintained is likely a better bet than a lower-mileage car that's not been looked after. You can use the government's MoT history checker to make sure the mileage the seller is quoting matches up with what's been recorded on official records without any odd anomalies.
Does the car have any service history?
As previously mentioned, a car with a more comprehensive service history – that proves it's been looked after and maintained well – is almost certainly a better purchase than one which hasn't. Ask to see the car's service history, sellers will often write 'FSH' (full service history) or 'PSH' (part service history) – in both cases ask to see the service history booklet, which is usually bundled with the car's manual. If this has been lost, it's occasionally possible to contact the car's manufacturer or the dealership where it was purchased to see if they have any record of work having been carried out on the car.
Is the car due a service?/ When was the car last serviced?
Ask when the car's next service is, when it was last serviced and what the service interval is. These are factors to consider when buying a car because if the car is due a service as soon as you buy it, it could cost you hundreds of pounds. Service intervals are usually determined by a timescale in months or years and a mileage – with whichever arrives first triggering the need for maintenance.
Does the car have a valid MoT?
It might seem like a no-brainer, but it's worth getting confirmation that the car has a valid MoT. It's easy to check yourself through the government website, but also worth asking the seller. They may be able to elaborate on how the car did at its last check and what work may have been done to get it through. If the car doesn't have an MoT and is to be driven after the sale, the seller must make sure it has one before selling. If the car is to be sold for parts or repairs and makes this clear beforehand, they may sell it without an MoT, so long as you won't be driving the car until the necessary work has been carried out, or taking it away on a trailer.
Are there any cosmetic problems with the car?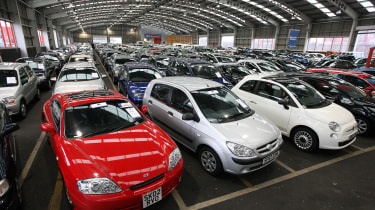 Ask if the car has any cosmetic problems such as dents or scratches. Although they may not impact the roadworthiness of the car, they could have a significant impact on the car's value. Even a small dent could cost a lot to rectify, so ask and keep an eye out when you look at the car, and factor in the cost to repair it when making an offer.
Are there any mechanical problems with the car?
A car that's road legal and has a valid MoT can still have mechanical niggles, that could cause you a major inconvenience and even leave you stranded if left unfixed. Ask if there are any known mechanical problems and don't be afraid to ask what any unusual noises are when you check the car out. While some could be quirks of the car in question, others could be more serious – the seller may not even be aware of issues until you point them out. It's worth asking someone with experience to assess the car, as they should know how much it will cost to fix or whether to avoid the car entirely.
Do all the electrical features on the car work?
Ask if all the electrical features work on the car. These could merely be an inconvenience, but electrical issues can be difficult to fix in some cases and can set off a chain reaction that causes reliability issues. Test the car's electrical features when you check the car out to ensure they all work as expected.
Can I do a vehicle history check?
We recommend doing a vehicle history check to see if the car has ever been written off, stolen or has any outstanding finance. Ask the seller if you can perform this or whether they can – a reluctance to allow you to perform a check could suggest they have something to hide.
Can I have the car inspected?
It's worth bringing or sending someone to inspect the car you're considering buying. Someone with mechanical experience and expertise will know what to look for and how much money any issues could cost you, and many companies such as the RAC offer this as a service. If the seller is unwilling to allow you to do this they could be hiding something.
Can I take a test drive?
We strongly advise you to take the car for a test drive before you buy it. This shouldn't be a problem for dealers who have special insurance that allows buyers to take the car for a spin to test it out. Private sellers may ask you to prove you're insured to drive another car third party on your existing insurance policy, or even request that you take out short-term cover to drive the car. Either way, make sure you're legally allowed to drive the car. If the seller is unwilling even after you've proved the legalities on your end, it could suggest the car is not road legal or hasn't got an MoT.
Do you have the logbook/V5C?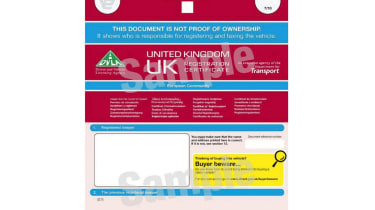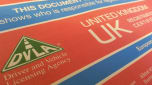 How to change ownership of a vehicle
This is particularly important. Ask to see the logbook (also known as the V5C). This should prove the owner's name is registered with the car. The first page of the V5C could also show details such as whether the car has ever been written off or sustained significant damage and how many registered keepers the car has had in the past. You can also ask to see the car's unique VIN number and whether it matches that which appears on the logbook. While it's not uncommon for a V5C to go missing, the seller should replace it before selling the car.
Has the car ever been involved in an accident or written off?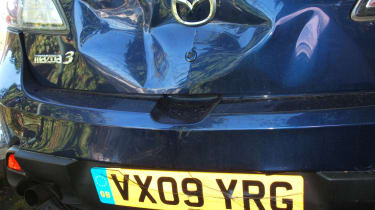 Ask whether the car has ever been written off as this will have a significant bearing on the car's value. If it's ever been written off, repaired and brought back to the road, it will have a Cat N, Cat S, Cat D or Cat C title. Cat A and B titles mean the car can never be considered road legal. Buying a car that's previously been involved in an accident can be a minefield, as it's hard to verify how well it was repaired afterwards.
Questions to ask a used car dealer
Does the car come with a warranty?
Many used car dealers will offer you a warranty that lasts for three, six or 12 months, providing reassurance should anything go wrong with the car in that time. Make sure you ask what the warranty covers and what it doesn't. If another dealer offers a more comprehensive or longer warranty, it might be worth the difference in price between cars. 
Partnership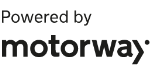 Need to sell your car?
Find your best offer from over 5,000+ dealers. It's that easy.
On the lower end of the market, a car might not be offered with a warranty, but according to the Consumer Rights Act, you should expect any car to be of 'satisfactory quality', 'as described' and 'fit for purpose' at the time of sale – if it's not, the dealer is still obliged to rectify any issues at their own cost and you can reject the car within the first 30 days after a sale.
When did you get the car?
It's worth asking a dealer when they got the car into the dealership. They may be more willing to shift a car they've not been able to sell for a while and therefore offer a good deal. Alternatively, it could indicate that many prospective buyers have already walked away for whatever reason, prompting you to probe further. 
Have you done any work on the car?
Ask whether any recent work has been carried out on the car and ask to see relevant receipts. If a dealer is open and honest about recent work, with the receipts to prove it, it can actually be more reassuring than a dealer that says no work has been needed or carried out at all – especially for older and classic vehicles.
Do you have any information on the previous owners?
Does the dealer have any information on the car's previous owners? How many owners has it had? While it's a cliche that a car having just 'one lady owner from new' means it's always a better buy, it's true that getting an image of the car's previous owners can help ascertain how it was used. If the previous owner travelled regularly on business and it's a diesel car, for example, it's more likely it's been used for longer motorway cruising, which is more suitable for that type of car's engine.
Questions to ask a private seller
Why are you selling the car?
See what the seller says when you ask why they're selling the car. While most private sellers will have legitimate reasons, some could be selling the car as part of a side business where they've hastily bought a cheap car to flip it, leading to an inflated price. The seller might also be trying to sell the car to be rid of a severe problem you'll end up having to rectify, or to avoid big bills that are just around the corner, such as a major service requiring a new cambelt.
How long have you had the car?
Generally, it's considered desirable to find a car with fewer owners, as particularly with older cars this suggests its owner has spent time looking after it. It also suggests the car has served them well and should look after you too. It's much easier to get more information on a car's history from the most recent owner if they've owned it for a long time too, so they'll be a more useful source for all your other questions.
Are you the owner of the car?
It's important to verify if the seller is the registered keeper or owner of the car. While it's fairly common for the registered owner to ask a friend or relative to show the car to prospective buyers on their behalf, be wary if the person listed on the V5C isn't present or contactable.
If the registration document is present but the yellow section is missing, this may indicate the car has been passed to a dealer by its previous keeper. If this is the case, then you're buying from a dealer – not privately.
You can visit the DVLA website to see if you can get information about a car's registered keeper.
Now you know what questions to ask when buying a used car, check out our guide to new and used car warranties...
Tesla Cybertruck finally delivered: specs, prices and UK availability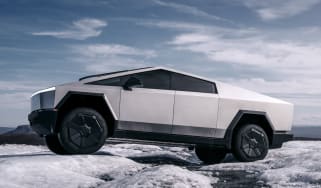 Tesla Cybertruck finally delivered: specs, prices and UK availability
Engine management light: top 5 causes of amber engine warning light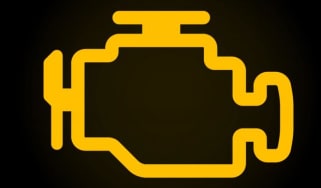 Engine management light: top 5 causes of amber engine warning light
Best new car deals 2023: this week's top car offers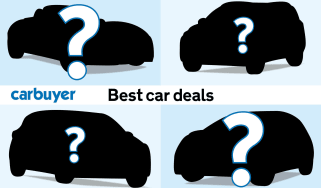 Best new car deals 2023: this week's top car offers