Best way to finance a used car
There's a huge range of finance deals available for buying used cars, so which is best for you? Our guide explains how each type works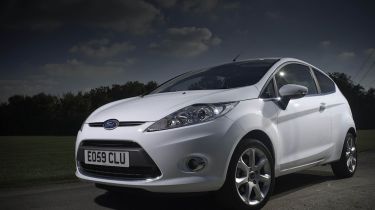 Finance packages aren't only for those customers who are in the market for a brand-new car. There are a huge variety of options on used cars as well, and thanks to low-interest deals and a burgeoning credit industry, finance can be a great way to get a more expensive used car than you might otherwise be able to afford.
Usually, it's car supermarkets and larger franchised dealerships that can offer competitive finance packages to appeal to many different motorists and budgets.
The complete guide to GAP insurance
Equally, you don't have to be tied to a larger garage. Your perfect used car may be sitting on the forecourt of a smaller dealer, but as they might not be able to offer eye-catching finance options, a personal loan could be another way to update or upgrade what you're driving.
Regardless of what you go for, it can be beneficial to take out 'GAP insurance', which covers the difference between the cash value of the car and how much finance you still need to pay in the event of it being damaged – amounts that can differ considerably. If the car ends up being written off, it'll cover the amount you owe on the lease, car loan or other finance plan.
An essential step when financing a new or used car is to compare the APR, or Annualised Percentage Rate. From this, you'll know how much interest will be added onto the finance and what you'll have to pay.
Used car dealer finance
Larger, networked dealers may charge higher prices than smaller garages or private sales, but buying a car from one usually comes with the peace of mind of rigorous inspections and condition checks, a warranty and a full service history.
Nearly new, ex-demonstrator models are often appealing to consumers as they typically won't have covered many miles, are high-spec versions and are sold with a hefty discount. A car is normally considered ex-demonstrator if it's been used by management or by customers on test drives.
Many franchised and official dealerships have their own finance department. We have a detailed guide to car finance, but at least one of the following is normally available.
Personal Contract Purchase (PCP): With a PCP, you pay an initial deposit, followed by a set number of monthly payments (typically over three, four or five years). At the end of the contract term, you have the option of paying a 'balloon payment' to buy the car outright, or you can return the car to the dealer. Choose the latter and you'll be able to put the equity you've built up towards the deposit for your next car.
Hire Purchase (HP): This type of finance looks similar to a PCP deal, but the final monthly repayment makes you the outright owner of the car, with no final 'balloon payment' required. This means you'll pay more each month, because you're paying for the car itself rather than covering depreciation costs.
• Carbuyer's guide to the differences between PCP and HP finance
Car supermarket finance
While official dealerships offer a used-car buying experience very close to buying a brand-new car, they also tend to be the most expensive, as dealerships aim for a higher profit margin and tend to sell nearly new cars. If you have a slightly lower budget, or think you can get a better deal, car supermarkets can strike a good balance and typically offer finance, too.
Car supermarkets operate from large sites, with hundreds or even thousands of cars available, and they often sell hundreds each month, allowing them to reduce prices. While this can make buying a car cheaper, there's also rarely any room for negotiating the price and the purchasing experience and standard of aftersales care can be a little lower.
Both PCP and Hire Purchase are typically offered by car supermarkets, although these are usually provided by third-party lenders. Always check they're regulated by the Financial Conduct Authority (FCA) for reassurance before going ahead.
Online used and new-car retailers such as our sister site Buyacar can also offer highly competitive deals on car finance. Representative finance examples are available on the website, with the option to apply for finance in less than five minutes and get a no-obligation quote.
Personal loans
If you find your perfect car at a small dealership that doesn't offer in-house finance – or just think you can get a better deal – a personal loan is worth considering. However, the interest on a personal loan can be higher than finance tailored specifically to buying a car.
The most important consideration is whether to take out a secured or unsecured loan. If a personal loan is secured, an asset such as your house is used as collateral. If you're unable to repay the loan, this could ultimately result in your house being repossessed. Unsecured personal loans don't require collateral, but need you to have a good credit rating. They can potentially have higher interest rates and tend to be for smaller amounts, too. If you're young or have a poor credit history, a guarantor loan might be one route to getting a loan, but bear in mind that there are more risks involved in this route too.
When buying a used car on finance, our recommendation is to use a deal designed for purchasing a car, rather than a personal loan. This is because the APR is usually lower and if something goes wrong, the most you're likely to have repossessed is the car itself.
Used car finance tips
Whichever method you choose, always keep in mind that you're borrowing money – often for an extended period of time. You'll need to be in no doubt you can afford the repayments throughout the agreement, even if your circumstances change. While some finance has the option of ending the contract early, there can be significant fees for doing so.
Ensure you read and understand all the terms and conditions of any agreement you enter into and always try to get the lowest APR on offer, making it cheaper to borrow money.
While many companies are willing to offer a loan or finance deal to you even if you have a poor credit rating, be aware they may have high interest rates.
Whichever method you decide on, if your car is written off, a GAP insurance policy can save you thousands.
Always make sure to shop around, as interest rates can vary wildly when getting finance on a used car – it could even be worth getting a different car altogether if better finance is available elsewhere.
For more guidance, why not read our guide to the best used cars you can buy, or see our used car buying checklist for everything you need to know.
New 2020 Kia Stonic SUV: prices and specs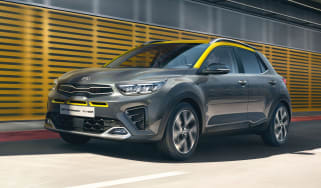 New 2020 Kia Stonic SUV: prices and specs
Updated Peugeot 5008 starts at £29,585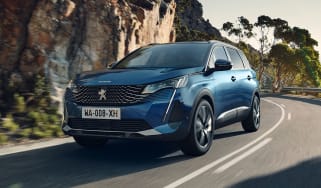 Updated Peugeot 5008 starts at £29,585
Cupra Formentor SUV review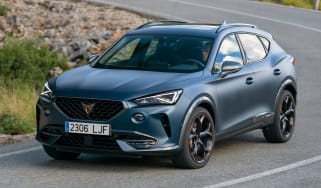 Cupra Formentor SUV review