Car leasing deals and Personal Contract Hire (PCH) explained
Leasing through Personal Contract Hire – or PCH – offers an affordable route into driving a new car. Our guide explains all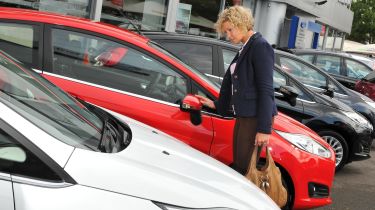 It's never been easier to get your hands on a new car, in large part thanks to personal car leasing deals such as Personal Contract Hire, or PCH. You can't own a car by leasing it on a PCH deal, but it's a great way of reducing your costs.
Car leasing – what it means
Leasing is popular with businesses, but in the private car market it's called Personal Contract Hire. Think of it as a long-term rental agreement.
Don't confuse it with Personal Contract Purchase, or PCP, however. That form of finance allows you to keep the car at the end of the agreement. With a PCH deal, you must hand it back. For more on PCP, see our guide.
What is Personal Contract Hire?
Once, only VAT-registered businesses could lease cars. They liked doing so because it avoided tying up capital in depreciating assets (cars are among the worst for this) and companies can claim back the VAT on leased vehicles.
Since then, new forms of PCH have been developed aimed at private car buyers that make them more attractive.
The finance company, usually part of the car manufacturer, will lease you a car on a long-term basis. You decide what car you want and agree a monthly rental term (generally up to three years). Your monthly payments take care of depreciation and rental costs.
It's a good idea to consider taking out GAP insurance. If the car is written-off after a crash this will pay out the shortfall between what your insurer reckons the car was worth before the accident, and what you owe to the leasing company that providing the PCH deal.
Pros and cons of Personal Contract Hire
Monthly payments on a PCH deal are often less than those for a PCP. However, you'll often have to pay the first three monthly rentals up front as a deposit.
You'll have to make sure the car is serviced strictly according to the manufacturer's schedule, too, although to help with budgeting you may be able to spread servicing costs across the rental term.
There'll probably be a mileage limit, too, which you'll be able to increase by paying a little extra each month.
The serious downside to PCH is that you can't buy the car at the end of the rental term, like you can with a PCP. On the other hand, PCH monthly rental payments tend to be much lower than other sources of finance.
Should you go for PCH?
Getting behind the wheel of a new car on a Personal Contract Hire deal is a tempting proposition while interest rates are low.
It may suit you if you're not bothered about owning the car at the end of the term or if the idea of generating equity in the car for the deposit on its replacement (as you can with a PCP) isn't important to you.
You won't have to worry about the car depreciating, either, and you won't have to find the money to buy the car at the end of the term because it's not possible to.
If all that sounds tempting, Personal Contract Hire could be the right way to get into your next new car.
Partnership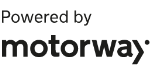 Need to sell your car?
Find your best offer from over 5,000+ dealers. It's that easy.
Find the latest finance deals from top manufacturers at our sister site Buyacar.co.uk.  
Car finance made simple