HP finance explained: what is hire purchase?
Hire Purchase (HP) might now be a less popular way of financing a car than PCP deals, but HP still has its advantages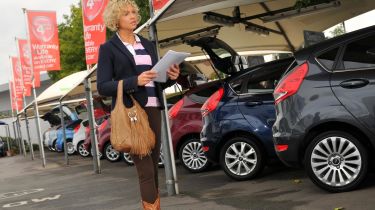 Hire Purchase, or HP, has been a commonly used way to buy for as long as cars have been sold. It's still one of the most common methods to pay for a new or used car, and allows the you to spread the cost over a period of monthly instalments.
When compared to Personal Contract Purchase (PCP), a Hire Purchase agreement is rather more straightforward, and can work particularly well for some buyers. Our guide will give you a better understanding of what HP is and whether it'll suit you.
What is Hire Purchase?
In its simplest form, a hire purchase agreement divides the purchase price of a car into repayments made over an agreed period of time.
In most cases, your HP payments will be offset against an initial deposit – a proportion of the car's price that you pay at the beginning of the agreement. You then pay the remainder over a course of monthly payments, usually structured over one to five years. There may also be interest charges, and there can be other fees to take into account.
The ultimate Carbuyer new car finance guide
The biggest difference between an HP agreement and a PCP is that you're paying for the entire value of the car, and will own it after making your final payment. In contrast, at the end of a PCP agreement, you'll still have a final Guaranteed Final Value (or balloon) payment to make – the equivalent of how much the car is then worth – before the car becomes yours.
Hire Purchase advantages and disadvantages
Perhaps the greatest virtue of an HP agreement is its simplicity. From the outset, you know that you'll own the car when you've made all the repayments. By contrast, at the end of a PCP deal you'll have to either hand the car back to the finance company, make that balloon payment to take ownership, or begin a new finance agreement on a new car.
Another compelling feature of hire purchase is that the initial deposit required can often be negotiated, but is often around 10% of the vehicle's list price. Also, because a HP agreement makes no account of depreciation, instalments can often be spread over a far longer period than a PCP deal, which will help reduce the size of each payment. However, be aware that you're likely to pay more interest the longer your finance term is.
Bear in mind that you can expect a far larger monthly payment on a HP agreement than a PCP – this is because you're paying for the entire car and not just the value it'll have lost by the end of your agreement. At the end of a PCP deal, the car is not yet yours and you'll need to pay the balance (often called a Guaranteed Final Value or balloon payment) if you want to take ownership. However, at the end of a PCP, many buyers choose to start again with a brand-new car at a similar monthly payment.
It's also worth noting that the popularity of PCPs has made HP customers few and far between, which has increased the interest rates offered on them in some cases. However, good deals are still available, including from online car retailers like Buyacar, which offers competitive rates on car finance.
Partnership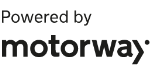 Need to sell your car?
Find your best offer from over 5,000+ dealers. It's that easy.
Regardless of which type of finance deal you go for, always consider taking out GAP insurance. This can make up the shortfall between the amount your insurance company would pay out if your car was written off and the outstanding balance you'd owe the finance company.
Hire Purchase can be a great option. It's simple – with no choosing whether to return the car, fork out for a large 'balloon payment' or use the equity for your next PCP deal – and at the end of the contract you're the sole owner of the car. If you're able to budget for the higher monthly repayments, HP can make a lot of sense.
Car finance made simple