What is GAP insurance and why do you need it?
A GAP insurance quote can be as low as £100 for three years, but could save you thousands after an accident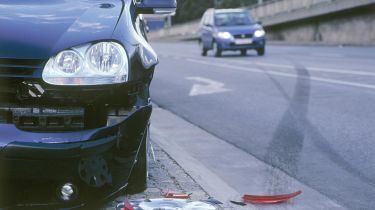 GAP – or Guaranteed Asset Protection – is a relatively new addition to the insurance market. It was developed in America in the eighties, but has recently become popular in the UK as more and more consumers buy their cars on finance - around 75% of private new car sales are purchased this way.
So what is GAP insurance? Well, it's more commonly known as 'shortfall cover', and while there are different levels of cover available, they operate under a broadly similar principle.
If you own your car outright and it's written-off in an accident, your insurance company will pay you what it considers to be the 'market value' of the car. This is typically less than what the car is actually worth. GAP insurance will make up this shortfall. That said, all insurance seeks to financially indemnify you at the time of the loss - essentially, when selling a year old car you wouldn't expect to get the new price for it, so why would you get new value for the same car in an insurance claim. It's also worth bearing in mind when you own the car outright that the shortfall between market value and replacement value may actually be smaller than the cost of the GAP premium.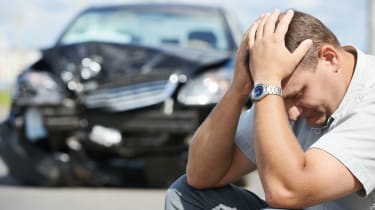 GAP cover makes more sense if you buy a car on finance and it's written-off – even if the accident wasn't your fault – you may find that you owe the finance company more than your insurer is willing to pay out, leaving you not only without a car, but owing money on a car that no longer exists. However, even in this situation it's worth careful research before taking the plunge as there are a number of factors to consider, not least the coverage of your standard insurance policy.
• Get an 11% discount on Motoreasy GAP insurance in our exclusive reader offer – just use the code: CARBUYER11
For instance, most comprehensive insurance policies offer a 'new car replacement' clause if your car is written off and it is less than 12 months old - some even extend this period to two years. This being the case there is no shortfall, so GAP insurance is irrelevant.
If you take out a GAP insurance policy, be sure to look at the terms and conditions carefully: some optional extras won't be covered and it's unlikely you'll get your money back on any aftermarket extras you've fitted. Do also note that your standard insurance policy must be fully comprehensive and your car must have been a total write-off in order to make a claim on your GAP insurance policy.
GAP insurance cost
It's common practice for dealers to offer a GAP insurance policy when you're buying a new car. While the idea of GAP insurance is good, dealers' policies can be expensive – up to five times more expensive, in fact, than a policy from a third-party insurance company.
In 2015, the Financial Conduct Authority (FCA) investigated how the GAP insurance industry operated and considered it poor value for money. For every £10 paid for GAP insurance policies by consumers, only £1 was paid out by providers, making GAP insurance very expensive.
As a result of the FCA investigation, dealers offering GAP insurance must now make buyers aware that third-party policies are available. There must also be a two-day delay – or 'cooling-off period' – between when the policy starts and when it must be paid for.
GAP insurance quote comparison – third party versus dealer
Getting a GAP insurance comparison quote from third-party sellers is always a good idea before you pay for a dealer's policy. If you're fairly certain what car you're buying, it's best to arrange this before you drive away for the first time. Before agreeing to any GAP insurance policy, make sure you're happy with:
– How long it lasts. Most are three years, the typical length of a finance agreement
– How much the GAP insurance policy thinks your car is worth
– If there are any exclusions and how much the policy excess is
Types of GAP insurance
While all GAP insurance policies work along similar lines, as with most insurance policies it's possible to buy different levels of cover.
Return-to-value GAP insurance: If your car is written off as a result of an accident or theft, a return-to-value policy will make up any shortfall between what your normal insurance policy will pay out and what your car was valued at when you took out the GAP policy, ensuring you will not end up in debt to the finance company.
Return-to-invoice GAP insurance: This works in the same way as a return-to-value policy, but instead of paying out what the car was worth when you took out the policy, return-to-invoice GAP insurance will reimburse you the original price you paid for the car when you bought it from the dealer.
Vehicle replacement GAP insurance: As the name suggests, a replacement vehicle policy will pay for a new car of the exact same specification as the written-off car, even if the list price has risen. A vehicle replacement GAP policy will usually require that your car is less than three months old and only has nominal mileage – usually fewer than 500 miles – when you take out the policy.
Do you want to know more about car insurance and collision damage waiver insurance? Why not check out our in-depth guides.
Get an 11% discount on Motoreasy GAP insurance in our exclusive reader offer – just use the code: CARBUYER11
UK road tax costs 2021/2022 explained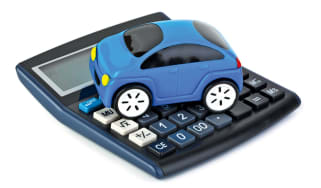 UK road tax costs 2021/2022 explained
Top 10 best economical 4x4s, SUVs and crossovers 2022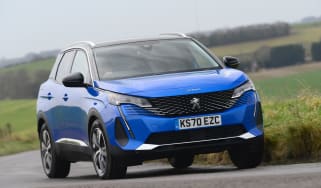 Top 10 best economical 4x4s, SUVs and crossovers 2022
2022 Citroen C5 Aircross facelift gets bold styling makeover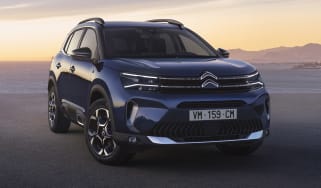 2022 Citroen C5 Aircross facelift gets bold styling makeover