Car finance negative equity explained
Negative equity is often a part of car finance deals; here's what it means for you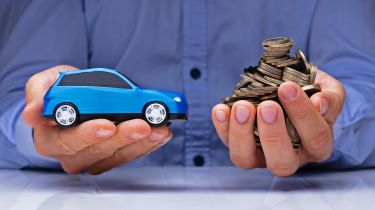 Few people have the money to buy a new car outright, and that's why the vast majority of new cars are bought on finance deals. A PCP (Personal Contract Purchase) or HP (Hire Purchase) deal takes the sting out of the price by letting you pay in monthly instalments over several years.
But nearly all cars suffer depreciation as soon as they're registered, with some losing value quicker than your monthly payments can cover it. As a result, you could end up owing more than the car is worth, leaving you in negative equity.
Despite the ominous-sounding name, it's nothing to worry about as long as you meet your monthly payments. Typically, towards the end of your finance deal, a car's depreciation won't be so steep, and the amount you'll need to pay will be closer to the car's value.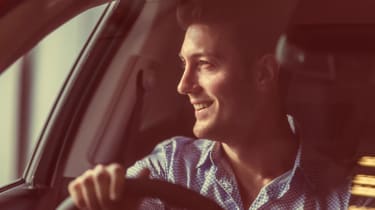 But what happens if circumstances change, and you can't make your payments, or you need a different car? There are a few options, even if you have negative equity. Read on to find out more.
Negative equity finance
If your car has become too expensive or you need another one, you don't have to pay a significant sum to get out of the contract before starting another one. Negative equity finance means you can take out a new finance deal with any outstanding debt being added into your new deal, giving you one monthly payment for your new car and any remaining balance or fees from your previous car.
Of course, how much you owe will affect how much extra you'll have to pay every month in your new deal. If you're going down this route to save money, you'll need to buy a car that's substantially cheaper than your current one - as you'll need to bear in mind that your existing negative equity will increase the amount you owe. Essentially, you're paying over the odds for the new car, and you may be paying two lots of interest - which will contribute to the overall amount you owe.
Changes to your contract/ repayments
If you're struggling to meet your monthly payment commitments, you should contact your lender as early as possible to see what the available options are. You may be able to restructure the finance agreement, perhaps by extending the term to make the payments lower (bearing in mind that a longer deal will increase the amount of interest you pay), or they may offer payment holidays or consolidation. You don't have to be in negative equity for this to apply.
On used cars especially, you can be paying enormous amounts of interest if you use the more expensive lenders. If you're able to clear the settlement figure with a loan, you may then be able to get a lower interest rate - which will help lower the payments. It's worth remembering that you cannot privately sell a car with outstanding finance, although some online car buying sites will buy the car off you - but you'll still have to make up any negative equity.
Voluntary termination
If you've paid more than half of the total amount payable in your deal (PCP or HP), you can hand back the car without having to pay anything. This is called voluntary termination, and you have the legal right to do so. Your finance company won't like it, as they'll be losing money, but it's a handy way of escaping a car finance deal that's not right for you.
In future lenders may charge you higher interest on future deals (or not offer you them at all) because you've previously chosen to take the voluntary termination option. It could also negatively impact your credit score.
Gap insurance
Gap insurance sounds like one of those unnecessary extras car salespeople try to get you to buy, but it can come in handy. Should your car be stolen or written off, your insurer will usually pay you what the car's worth, which could be less than the amount you owe on your finance agreement. Without gap insurance, you'll still be liable to pay the finance for a car until the agreement is paid off in full.
PCP balloon payments and equity
PCP finance deals are the most popular way to buy a new car in the UK, because the monthly payments are cheaper than HP and it's arguably the most flexible way of financing. There's a deposit, a number of monthly payments and then a balloon payment - otherwise known as the Guaranteed Future Value (GFV) - at the end. If you're on a three-year deal, the balloon payment is how much the finance company thinks the car will be worth after those three years are up.
Partnership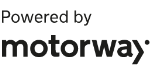 Need to sell your car?
Find your best offer from over 5,000+ dealers. It's that easy.
The balloon payment, or GFV, is an estimate, and is partly based on the car's mileage and 'fair wear and tear'. You may reach the end of your finance deal and the car is actually worth more than the GFV, in which you're in positive equity (normally just called equity) and can use that to get a better deal on your next car.
If the car's worth less than the GFV, you can simply hand the car back without having to make up the difference (although you may have to pay charges if you've covered more miles than you expected or picked up more wear and tear than would be considered normal).
Negative equity on a car lease
Car leasing, or Personal Contract Hire (PCH), is becoming more common, and the cheaper monthly payments mean you might be able to drive a slightly more premium model. But you don't get the option to own the car, and lease companies tend to charge expensive fees if you want to terminate an agreement before the end date. There's no voluntary termination clause like on PCP or HP deals; if you hand the car back you're often still liable for the remaining payments.
You can take out a PCP or HP negative equity finance deal, and add the remaining lease payments to your new contract - but again this could be expensive. It may be worth considering if you know you'll need to pay large excess mileage and damage charges at the end of the lease.
Read our guides to getting finance with bad credit and PCP deals on used cars.
Car finance made simple