How to refinance a car
Our guide to refinancing a car and getting a better deal on your car finance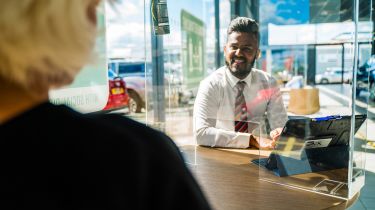 If you already have a car on finance and find your plan no longer suits you, refinancing your car could help save you money. This allows you to look elsewhere for better deals on your car finance, or even revise the payment schedule or interest rates of your existing finance plan. Before committing to any finance or refinance agreement, it's a good idea to sit down and work out how to budget for your car and ensure you'll be able to keep up with the payments alongside other motoring costs.
While refinancing your car can allow you to extend your loan term and free up more of your monthly income for other things, beware you'll likely pay much more interest in the long run. On the other hand, you might consider increasing your monthly payments if you find you now have more money available each month and would rather shorten the loan term. Either way, refinancing can make this possible.
Another type of refinancing can include taking out a loan to buy the car sooner than if you were to stick to your original plan. This might be the case if you've decided you want to stick with your car or want the freedom to do with it what you please. On a PCP deal you might want to take out an unsecured bank loan and refinance the car's final 'balloon payment', for instance.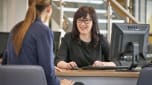 PCP vs HP – which type of car finance is right for you?
You might worry about whether refinancing your car will hurt your credit rating. Refinancing can temporarily affect your credit score, but if you're likely to find a better deal by doing so, the benefits might be worth it. When shopping around for a refinance deal, it's a good idea to only get a small number of quotes from lenders to minimise the impact of 'hard' credit checks, which can cause your credit score to dip. Don't worry though, once you find a loan that suits you, it typically takes a few months keeping up with payments for your credit score to go back to normal or even increase.  
Pros and cons of refinancing a car
Pros
Refinancing your car for a better deal with a reduced interest rate could reduce your monthly payments.
Increasing your loan term could also help to reduce your monthly payments.
Refinancing at the end of a PCP agreement makes the balloon payment more manageable, allowing you to keep your car.
Cons
Refinancing during your contract isn't always a good idea and might not be good value.
Increasing the loan term will likely increase the amount you pay in interest overall.
Refinancing for the PCP balloon payment means paying even more interest to own the car.
Refinancing at the end of a PCP agreement
At the end of a PCP agreement, you have the option to hand the car back to the lender or make a one-off payment to become the full owner of the car. If you decide you want to keep it, but don't have the funds available to pay a hefty lump sum, you might want to consider taking out a new loan to continue spreading the monthly costs.
Partnership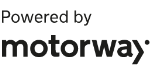 Need to sell your car?
Find your best offer from over 5,000+ dealers. It's that easy.
You can take out a bank loan to make this final payment to the finance company and the car will become yours when agreed instalments are settled.
There's also the option of taking out a new car finance agreement with a new agreed term and monthly payment. This new arrangement would effectively be a used car finance agreement on the car you have already been using for some time. Monthly payments are likely to be a lot lower than your previous car finance agreement as you're just paying off the remaining lump sum.
This also acts as a good opportunity to shop around and get quotes at this stage as most finance providers are also able to offer refinance agreements.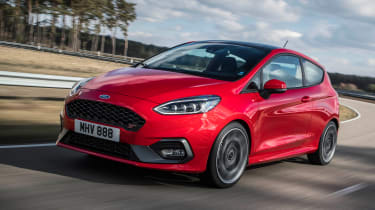 Refinancing your car early
You might decide to refinance mid-way through your existing PCP or Hire Purchase car finance agreement if you think you can get a better deal or your circumstances have changed. Most good car finance providers offer refinance plans, but be aware that this can cost you more in the long run, so requires a lot of investigation to make sure the new arrangement is suitable.
You might find that your new provider offers lower interest rates which may well bring down your monthly bills considerably. The new provider can pay the old lender the remaining settlement fee (the remaining balance left to pay on the car.) If the new agreement runs longer than the old one, whilst your monthly payments may appear lower, you'll likely be paying more interest in the long-run.
On top of this, the longer you own the car, the more likely it is to lose value, which means you could be paying much more than the car is worth. This is known as negative equity and it can increase your interest rate and make it harder to find a provider willing to offer refinance.
You can also take out a bank loan and pay the settlement fee to your car finance provider to become the owner of the car and continue making the repayments to your new lender but interest rates tend to be higher in this scenario. You'll also lose any benefits your original finance plan might provide, like breakdown cover or the option to use your equity in the car to take out finance on a new one, which is worth considering.
Refinancing a lease agreement
Unfortunately, as a lease agreement, also known as a Personal Contract Hire (PCH), is essentially a form of long-term hire, you can't change the payments you make to have use of the car. This also means the price is fixed and you won't own the car by the end of your payment plan. It's difficult to end a PCH plan early as you're bound by the terms of your contract and must fulfil the payments you agreed to.  
If you've decided you want to buy used next time around, check out our guide to the best way to finance a used car.
Car finance made simple