Bentley Flying Spur saloon review
"The Flying Spur is a luxury saloon that's both great to drive and be driven in"
Pros
Good to drive
Beautiful interior
Improved interior space
Cons
Steep running costs
PHEV offers limited range
Optional safety kit
The third-generation Bentley Flying Spur is fast, comfortable and has a wonderful, hand-crafted interior. It's the sort of four-door saloon that has to feel sufficiently opulent to owners who are potentially stepping off jets or yachts and straight into the car.
There's also an assumption that Flying Spur owners might actually drive the car themselves from time to time, so it has to offer a rewarding driving experience as well as a comfortable back seat. New underpinnings shared with the Porsche Panamera pay dividends in this regard, as the Flying Spur now has all-wheel steering and a powertrain that's predominantly rear-wheel drive. Power is only sent to the front wheels when it's needed, giving the latest Flying Spur a more playful feel that belies its weight, while active anti-roll bars help keep excessive body lean in check.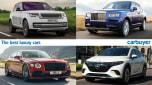 Top 10 best luxury cars 2023
Power for top-of-the-range versions comes from the latest version of Bentley's iconic 6.0-litre W12 twin-turbocharged petrol engine, with 626bhp smoothly deployed by an eight-speed automatic gearbox. It has a deep enough torque reserve to hurl the Flying Spur from 0-62mph in 3.7 seconds and on to 207mph, with a relentless surge similar to that of an electric sports car. It's almost silent between 30 and 40mph. Alternatively, if you feel the need to make an environmental statement from the luxury of your Bentley's cabin, a plug-in hybrid (PHEV) version is also available with a turbocharged 2.9-litre V6 and an electric motor producing 536bhp. It's still good enough for a 0-62mph time of around 4.1 seconds and a top speed of 177mph, while offering a reasonable pure-electric range of around 25 miles.
Occupying the middle of the range is the Flying Spur V8 model, which is our pick. It might have four fewer cylinders and 84bhp less than the W12 but it's also more than 100kg lighter, less expensive and doesn't feel compromised in any area. It's barely any slower, taking four seconds to sprint from 0-62mph, the engine sounds nicer and the handling is sharper, making it the best Flying Spur to drive.
MPG, running costs & CO2
Fuelling the W12 engine isn't for the faint-hearted
The interior is largely shared with the Bentley Continental GT, so along with the flawless quality of wooden veneers and finest leather quilted upholstery, technology also takes a big step in the right direction. A triangular centre panel rotates to life to reveal a hidden infotainment screen, while an LED stripe illuminates the interior at night. Back seat passengers get to enjoy electrically adjustable leather seats and individual screens to provide entertainment and Internet access.
While the Rolls-Royce Ghost is slightly more refined, keen drivers will find the Flying Spur much more enjoyable to drive, and that also goes for the Mercedes-Maybach S 600. In fact, it's this breadth of ability and performance that gives the Bentley its unique appeal. The fact it also has a sumptuous and infinitely customisable interior is the icing on the cake.
You definitely don't buy a 6.0-litre W12 Bentley Flying Spur for the fuel economy, but it still needs to be capable of extended journeys without frequent stops. For this reason, its 90-litre fuel tank is around a third bigger than you'll find in most cars, extending the gaps between motorway services. It also means refilling the tank from empty will cost well over £120.
Partnership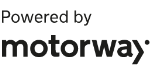 Need to sell your car?
Find your best offer from over 5,000+ dealers. It's that easy.
The W12 Flying Spur manages around 19mpg while emitting well over 300g/km of CO2, despite the fact it can run in six-cylinder mode when less power is required. 
With a V8 engine up front, the Flying Spur is only slightly more frugal, officially returning 22.2mpg, a figure we were able to match during our time with the car. The improved fuel economy may be noticeable but there won't be any tax advantages or environmental awards for choosing this engine, which officially emits up to 288g/km.
For buyers who want an eco-conscious Flying Spur, the plug-in hybrid model is likely to offer the lowest CO2 emissions of the range. According to the brand, it's the most efficient model they've ever produced, with a potential range of more than 430 miles. During our time with the car, we managed a fuel economy figure of 33mpg, a fairly respectable number for such a large and heavy car. While Bentley officially states the pure-electric range of the Flying Spur plug-in at around 25 miles from the 14.1kWh battery, our test car was indicating an impressive 32 miles of range when fully charged.
Both the V8 and W12 versions of the Flying Spur are placed in the highest band for company-car tax, while the plug-in hybrid should sit in a mid-level band once it's official emissions figure is confirmed. Road tax for the pure petrol models will cost you the standard VED (road tax) rate each year, with the PHEV costing the discounted rate. That's after the additional surcharge amount has been added in the first five renewal years, courtesy of all versions of the Flying Spur costing considerably more than the £40,000 threshold.
Engines, drive & performance
Clever suspension means the Bentley Flying Spur is both fast and comfortable
Bentley's most striking accomplishment is the Flying Spur's incredible breadth of ability. Here's a car that can be as comfortable as a luxury limousine one moment, but handle far better than a 2.5-tonne saloon should in the next. Clever suspension takes a lot of the credit, because active anti-roll bars mean the Flying Spur stiffens up to resist roll in corners but softens up to soak up bumps when you're driving in a straight line.
All-new from the ground up, the Flying Spur is based on the same platform as the Porsche Panamera and Bentley Continental GT, gaining technology like all-wheel steering for the first time. This has the effect of making the Bentley feel like a smaller car at lower speeds by turning the rear wheels a few degrees in the opposite direction of those at the front. While the old Flying Spur had four-wheel drive that favoured the front wheels, this has been changed for the new model, with power only sent to the front axle when the rear wheels start to lose traction. This has the effect of making the new Flying Spur feel more like a sports car to drive, even when you aren't pushing especially hard. Comfort, Bentley and Sport driving modes bring sharper responses and a firmer ride, with Bentley mode offering the best blend of both, and while there's not a great deal of steering feel, it does have a fitting amount of weight.
Despite the 626bhp and colossal 900Nm of torque produced by the 6.0-litre W12 twin-turbo engine, the rear wheels very rarely lose grip. There's little noise either, just a distant growl, but the way the Bentley gathers speed makes its claimed 0-62mph time of 3.7 seconds very easy to believe. The effortless surge and smooth climb up through the eight gears of the automatic gearbox is very different to the savage wail of the Ferrari GTC4 Superfast or Aston Martin Rapide S, and the Flying Spur feels easily as fast as a smaller BMW M5 or Mercedes-AMG E 63.
The W12 might be the ultra-exclusive engine but for most buyers the V8 would be our recommendation. Despite being 84bhp down on power, the 4.0-litre V8 model is also around 100kg lighter, so it only takes 0.2 seconds more to get from 0-62mph. Not a trifling figure when you consider it costs around £14,000 less to buy. Under hard acceleration, the Flying Spur V8's exhaust emits a unique rumble, giving it a distinct character compared with V8 engines found in rivals.
The reduced weight and revised air suspension make the V8 model feel impressively agile. The car's capable of rapid direction changes for what is still a huge luxury saloon that weighs comfortably more than two tonnes. The body of the car resists lean in corners and its four-wheel-drive system generates incredible traction, giving the Flying Spur a secure feel at high speeds and in poor weather.
For those who want a more eco-conscious Bently, the Flying Spur plug-in hybrid is a compelling alternative to the V8 and W12. It's powered by a 2.9-litre V6 petrol engine mated to an electric motor and a battery, producing 536bhp. This figure makes it the least powerful model in the range, but notably, it offers similar pulling power to the V8 thanks to the electric motor. Power goes to all four wheels via an eight-speed automatic gearbox, getting it from 0-62mph in 4.1 seconds and a top speed of 177mph.
When compared to the regular petrol engines, the plug-in offers a near-silent driving experience at slower speeds when running on battery power. On faster roads, it's a similarly refined experience as the V6 petrol engine fires into life with no harshness or vibration when you press the throttle, before cutting off seamlessly again when you lift off.
On California highways, the plug-in made for an impressive and very comfortable cruiser, gliding at higher speeds with only minor amounts of road noise noticeable inside. On twisty roads there's minimal body lean with a secure feel. However, here is where it's 2.5-tonne weight becomes apparent; as the extra bulk of the battery and electric motor makes it feel heavy in corners when compared to the V8 model, which feels far sharper to drive.
Interior & comfort
The Bentley Flying Spur has one of the best interiors on the market
Simply put, the Flying Spur has one of the very best interiors found in any car. Not only does it contain the finest materials, but a good compromise has been struck between offering the latest technology without spoiling the craftsmanship for which the brand is known. The rotating fascia is a case in point, with a wooden veneer panel spinning to reveal the 12.3-inch infotainment screen or three analogue dials when in motion. It's just a shame the digital instrument panel doesn't look quite as pin-sharp as some from other brands, and some traditional customers may feel a set of Bentley's analogue gauges would look more special.
Apart from the centre console and air vents, most of the interior is shared with the Continental GT, and details like the organ stop vent controls and knurled dials help separate the experience of sitting in the Bentley from almost any other vehicle. Quality is taken to a different level, with each veneer coming from the same tree to ensure consistency and only the finest Bavarian cows used for the leather upholstery.
Where the Flying Spur really differs from the Continental GT is in the back, where legroom and comfort are excellent. You can also enjoy a pair of tablets giving access to the Internet, films and music, along with a remote control to set the climate control, monitor the speed you're travelling at and even deploy or retract the Flying B bonnet ornament.
Even at speed there's barely a murmur from the engine or the Flying Spur's huge 315mm wide rear tyres, while the suspension in Comfort mode seems to throw an invisible duvet over cracked roads, preventing disturbances from ever reaching occupants.
Practicality & boot space
A longer wheelbase improves interior space
Unlike cars such as the Mercedes S-Class and Audi A8, the Flying Spur has been designed to be driven by its owner, so the front and rear seats are equally opulent. Interior space has been improved largely thanks to new underpinnings, shared with the Porsche Panamera, which have allowed the distance between the front and rear wheels to be extended by 130mm.
The 5.3-metre-long Flying Spur has a 420-litre boot with a powered lid. All-wheel steering makes the Flying Spur more manoeuvrable negotiating car parks and city streets, and the City Specification pack adds useful features like a bird's eye camera view, pedestrian warnings and traffic sign recognition.
Reliability & safety
The combination of Bentley luxury and Porsche engineering is an enticing one
Bentley models don't crop up in our Driver Power owner satisfaction survey, but it's fair to say customers should receive top-notch service if they need it. It should also be reassuring to know the latest Continental GT is based on the same platform as the Porsche Panamera, which already enjoys an excellent reputation for performance, durability and cutting-edge engineering. Every Flying Spur is fitted with hand-crafted parts, takes much longer to build than a mainstream model and undergoes a painstaking quality inspection before leaving the factory. Every inch of paintwork and leather upholstery is inspected, for instance, to detect even the slightest blemish or untidy stitch.
It's unlikely the Flying Spur will ever be crash-tested by Euro NCAP, but its closely related Porsche models have been scrutinised have all passed with flying colours. The optional Touring Specification adds features to make long-distance driving safer, such as lane keeping assist, night vision and a head-up display.